NKPR ♥ LA
Warm temperatures, palm trees, beautiful architecture…we can't get enough of Los Angeles! With so many exciting happenings last week including the Artists for Peace and Justice Pre-Oscar Charity Soiree (and the Oscars themselves!) we're sharing our favourite places to eat, sleep and shop in LA.

From Left: The Beverly Wilshire Hotel, The Farm of Beverly Hills, Maxfield and The Soho House
Beverly Wilshire Hotel
Not only was this the hotel where Pretty Woman was filmed, it's also one of the most beautiful hotels to visit in LA (the Mediterranean-inspired pool is a definite highlight). The service is absolutely incredible…and the bed is almost too comfortable (warning: you'll be tempted to stay in bed all day!)
The Farm of Beverly Hills
The food here has a delicious home-cooked taste and the atmosphere is cozy with classic farm interiors. Also, the Chocolate Whoopie cookies are to die for.
Chateau Marmont
A must-see for the beautiful courtyard! This is a great place to stop by for some relaxation and retreat from the city bustle.
Melrose Place
Taking a stroll along Melrose Place is one of our favourite ways to spend an afternoon in LA; traffic is sparse, and the flowers and architecture makes for beautiful views! It's known as LA's 'Luxury Destination,' with shops that have an intimate, quaint vibe. Hint: it may one day become home to a NKPR office!
Soho House
We love it for its intimate, classic LA vibe and amazing drink selection (not to mention incredible patio bar views!)
Runyon Canyon
If you're looking to get active and explore the more natural areas of LA, this offers the best hiking experience…stunning views!
Cecconi's West Hollywood
Hands down the best Italian Pasta and Tuna dishes we've had in LA. The fare is fresh and authentic…order the cicchetti (Italian tapas) for a truly European dining experience!
Maxfield
A celebrity shopping destination, Maxfield boasts a unique modern interior that's a work of art in itself, not to mention an incredible collection of designer pieces…truly iconic!
Love LA? Where are your favourite places to sleep, shop & dine? Tweet us at @natashankpr!
NKPR Joins the Evolve Functional Fitness Movement!
Meet Evolve Functional Fitness – dubbed the "Netflix" of personal training, this amazing new fitness app is rooted in the principles of functional fitness and movement! Many of us consider ourselves fitness enthusiasts, so we were intrigued and keen to try this unique approach to fitness! So, what's it all about?
The program works as a monthly membership with 4 different trainers, each with a distinct style to help you master the building blocks of fitness. For the price of one luxury latte, you can join the movement with us! And don't be intimidated — we love that all the workouts are accompanied by modifications and tutorials.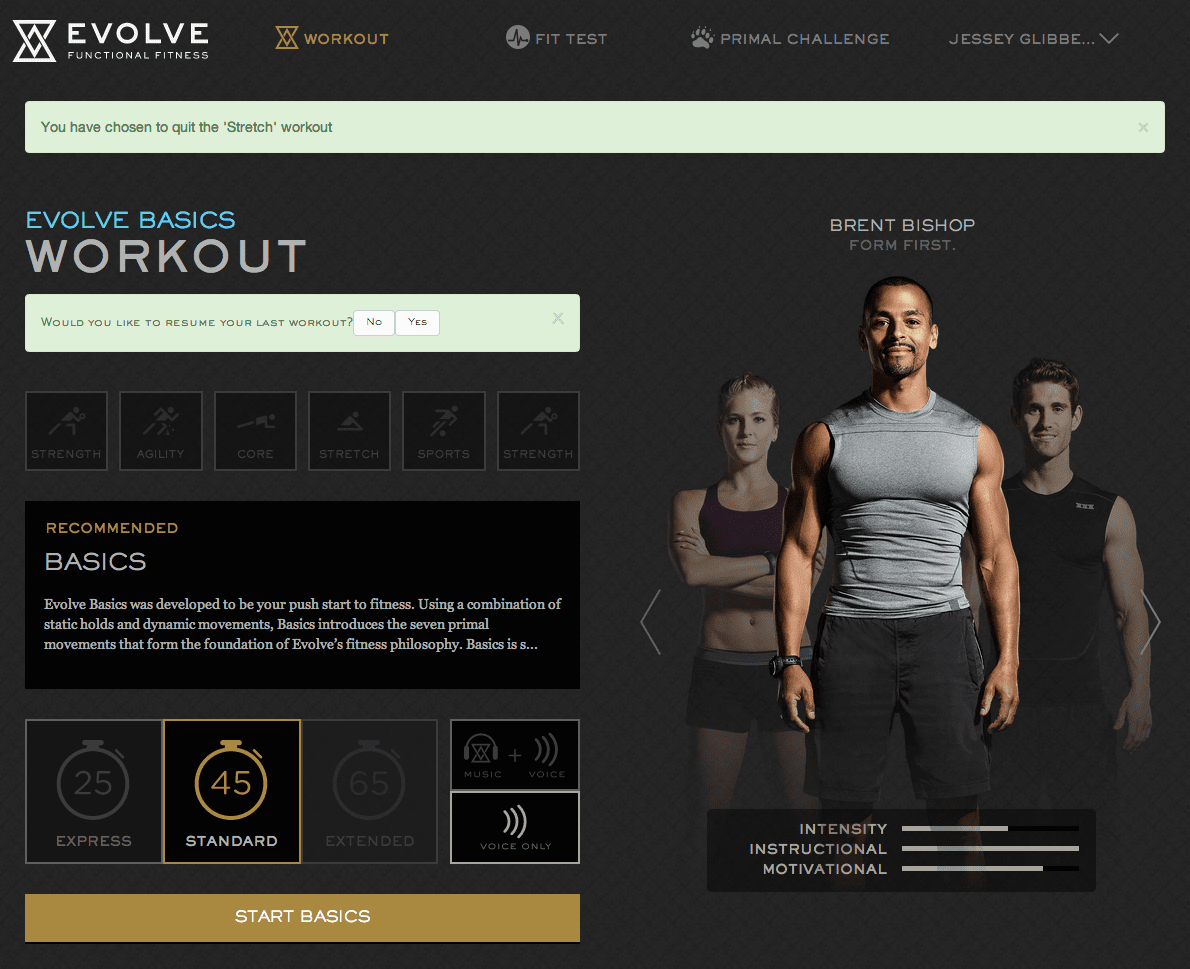 As a bodyweight-only exercise program that can be accessed anywhere, anytime on any device, Evolve eliminates the need for fussy fitness gear. Used with wireless earphones, you can really take your workout wherever you want! You can even follow with a DJ-mixed set or with your own iTunes playlist!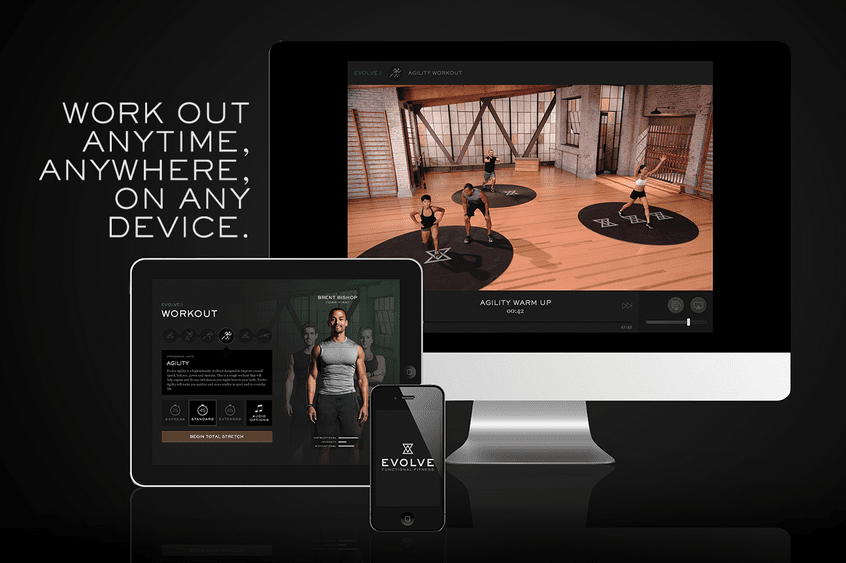 Evolve also makes up a community where users post photos, quotes, and feed off the inspirations of fellow members and trainers. The goal is to get people moving and having fun despite our modern stationary lives.
Join us and Evolve in a #BuiltToMove challenge every Friday at 3pm! This week we're doing the isometric single-leg deadlift. Post your photos and results!
Show us what you've got! Tweet us at @natashankpr and @evolveanywhere!
Trends we ♥ this Award Season

Who's getting your vote? Tweet us at @natashankpr!
Things We Love: Valentine's Day
Introducing Things We Love, a series of blog posts that feature what we're coveting at the moment. In honour of Valentine's Day, we've selected some love-inspired fashion, accessories, beauty products and gifts for him & her!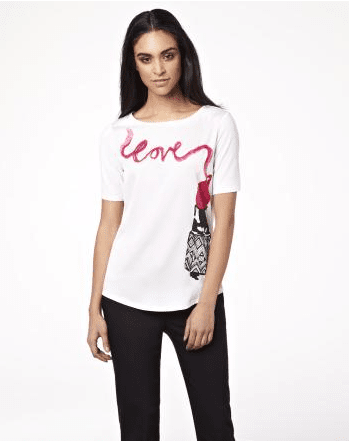 2. This Thyme Maternity striped number for spring
3. Stella & Dot Love Always Necklace in sterling silver and gold plating…too cute.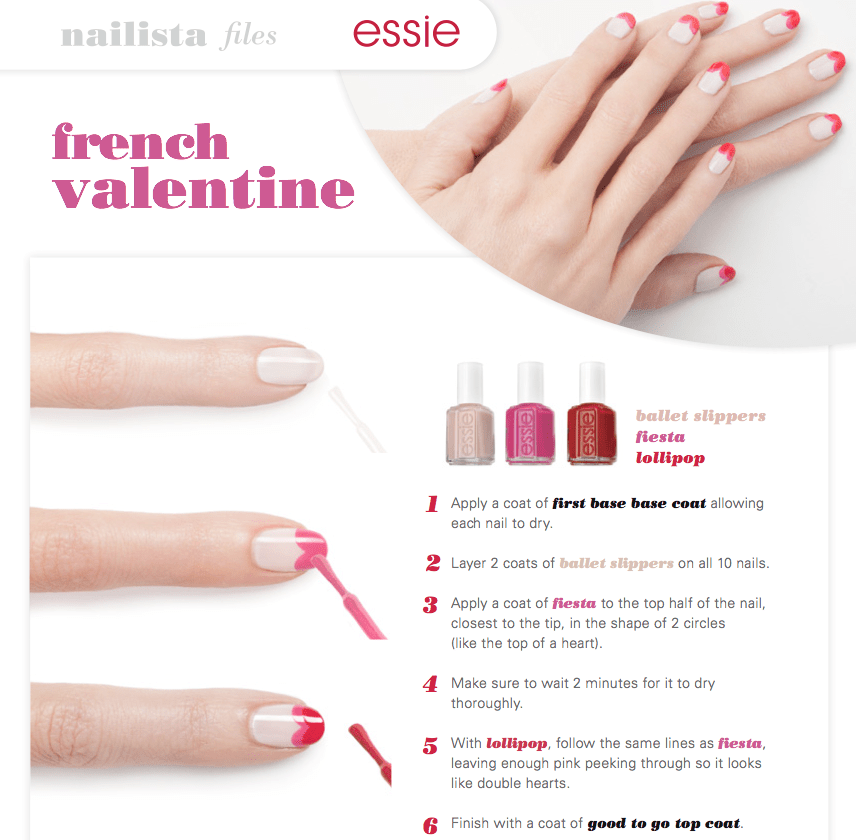 3. This essie French Valentine manicure…obsessed!
4. This RW&CO Non-Iron Dress Shirt
5. DAVIDsTEA Tea Lover Tea Stackable Tins (we love Red Velvet Cake – the Valentine's Day Collection is sold out online but still available in-store!)
…and DAVIDsTEA Tea Filled Greeting Cards
What are you gifting your Valentine? Tweet us at @natashaNKPR!
Valentine's Indulgences: STAUB Mini-Cocotte Brownies
When we think of Valentine's Day, love, roses and, most importantly, chocolate indulgences come to mind! Our perfect Valentine's Day date? Opt for dinner out and come home to some sweet, gooey, hazelnut brownies. We decided to take a twist on the traditional pan brownie and opt for something a little more personal…STAUB Mini-Cocotte brownies! We turned to Chatelaine for their 'Best-Ever Brownie' recipe and adjusted the time instructions for our Mini-Cocottes. The result? Chocolate-y perfection!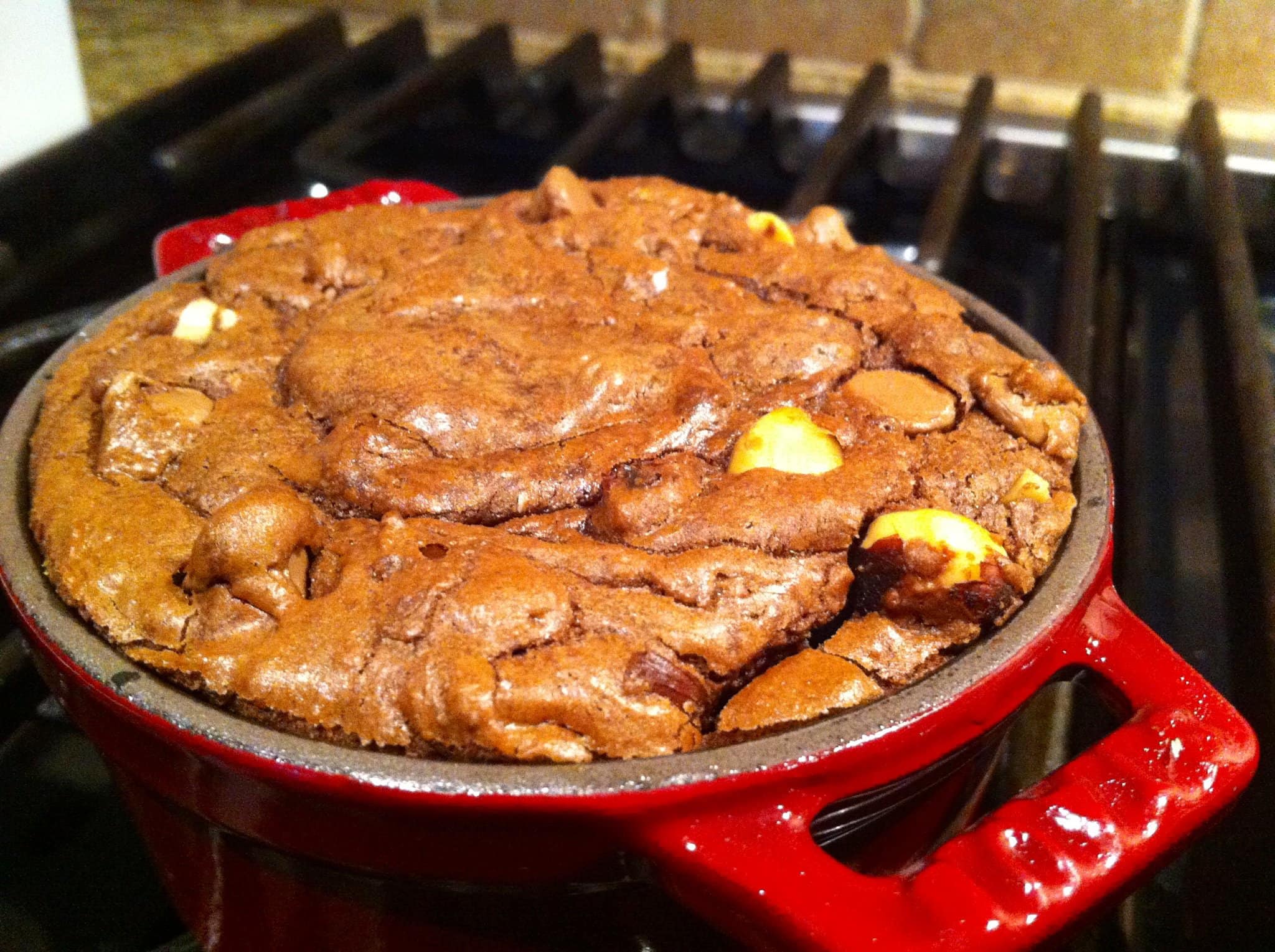 Ingredients
1 cup (250 mL) whole hazelnuts
1 cup (250 mL) all-purpose flour
1/4 cup (50 mL) cocoa powder
1/4 tsp (1 mL) salt
6 oz (168 g) semi-sweet chocolate, about 6 squares
1/2 cup (125 mL) unsalted butter
3  eggs
1 cup (250 mL) granulated sugar
2 tsp (10 mL) vanilla  
*We added in 1 cup of semi-sweet chocolate chips…go big or go home, right?
Cookware
STAUB La Cocotte cast iron cookware (4)
STAUB Ceramic Ramekins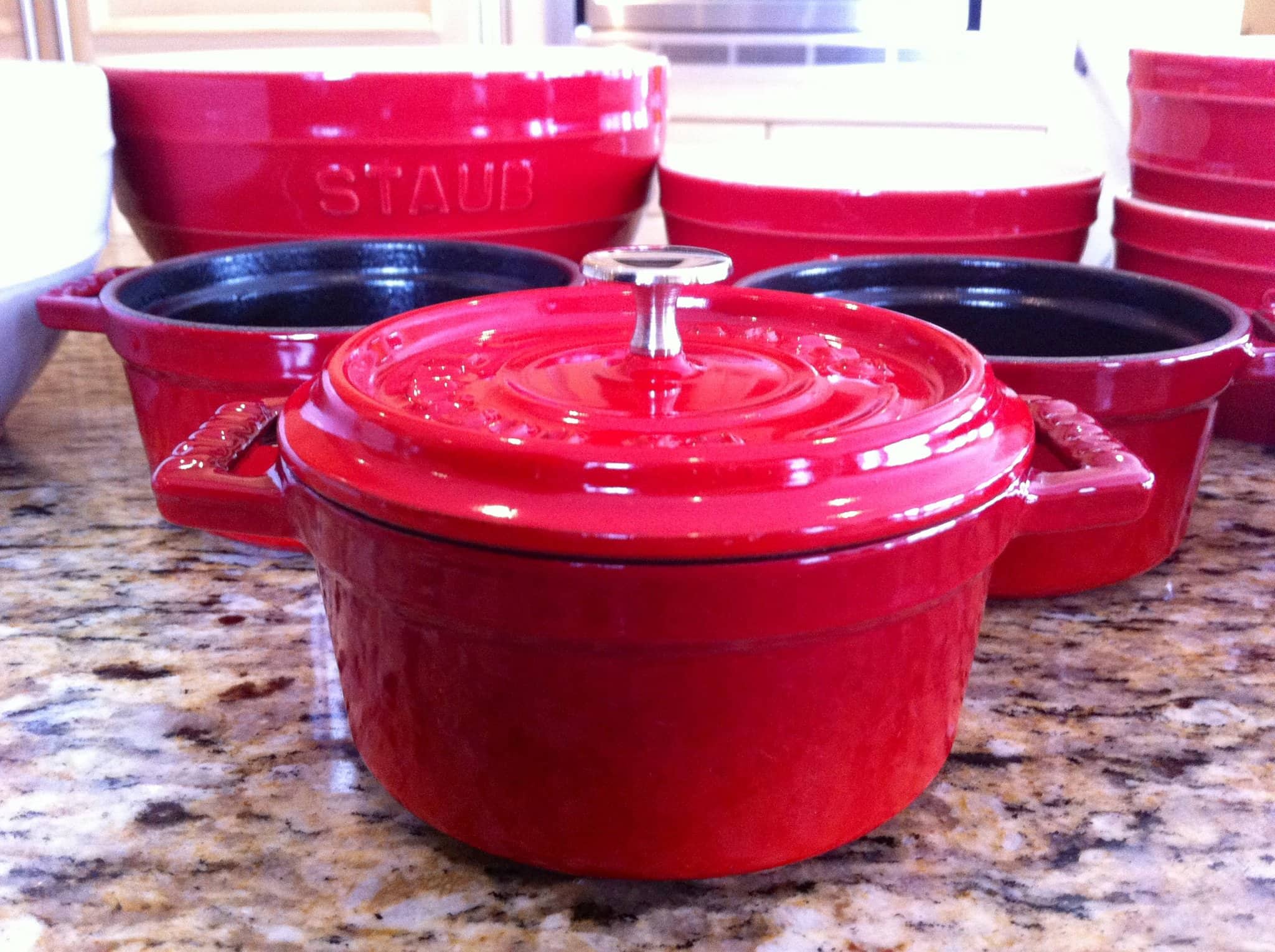 Preheat oven to 325F (160C). Spread nuts out on a baking sheet. Toast until lightly golden and fragrant, 8 to 12 min. Stir halfway through. Leave oven on. If using hazelnuts, wrap in a kitchen towel and let steam for 1 min. Then rub hazelnuts in towel to remove skins. When nuts are completely cool, coarsely chop.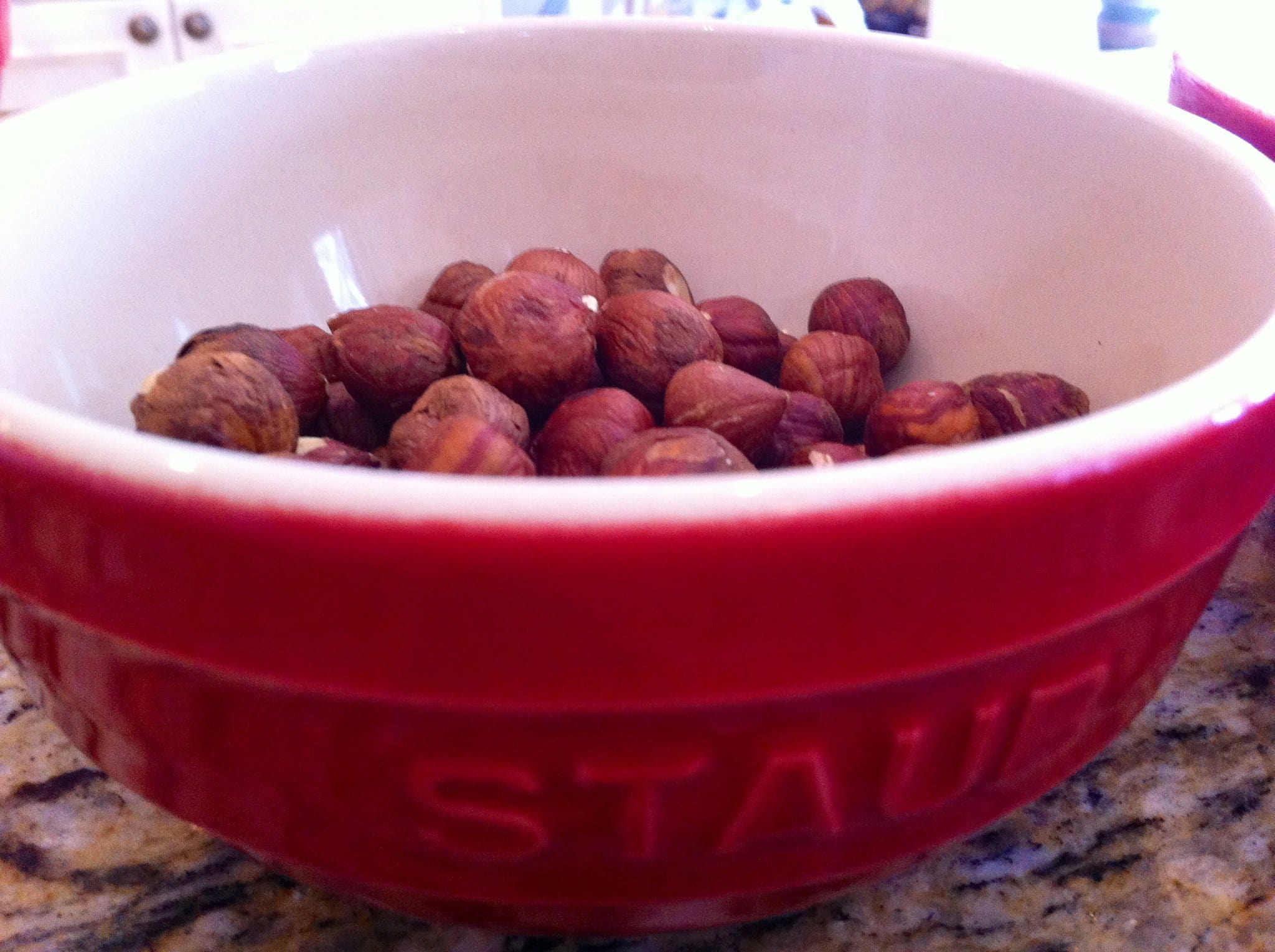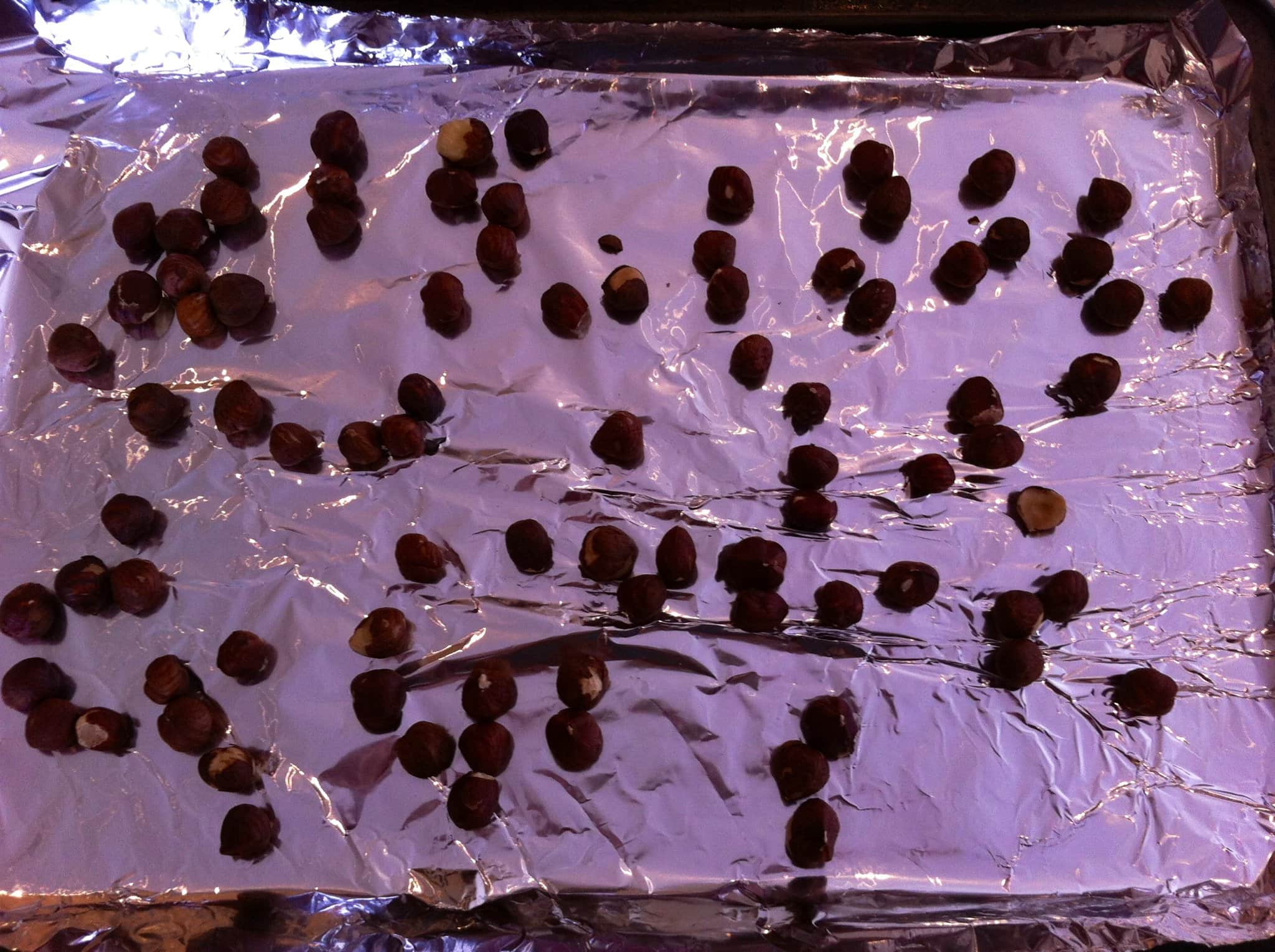 While hazelnuts are toasting coat or spray 4 STAUB mini-cocottes with oil. In a small bowl, using a fork, stir flour with cocoa and salt. Using a serrated knife - we like the scalloped edge of the  5" ZWILLING Pro knife - coarsely chop chocolate. Place in a medium-size bowl along with butter.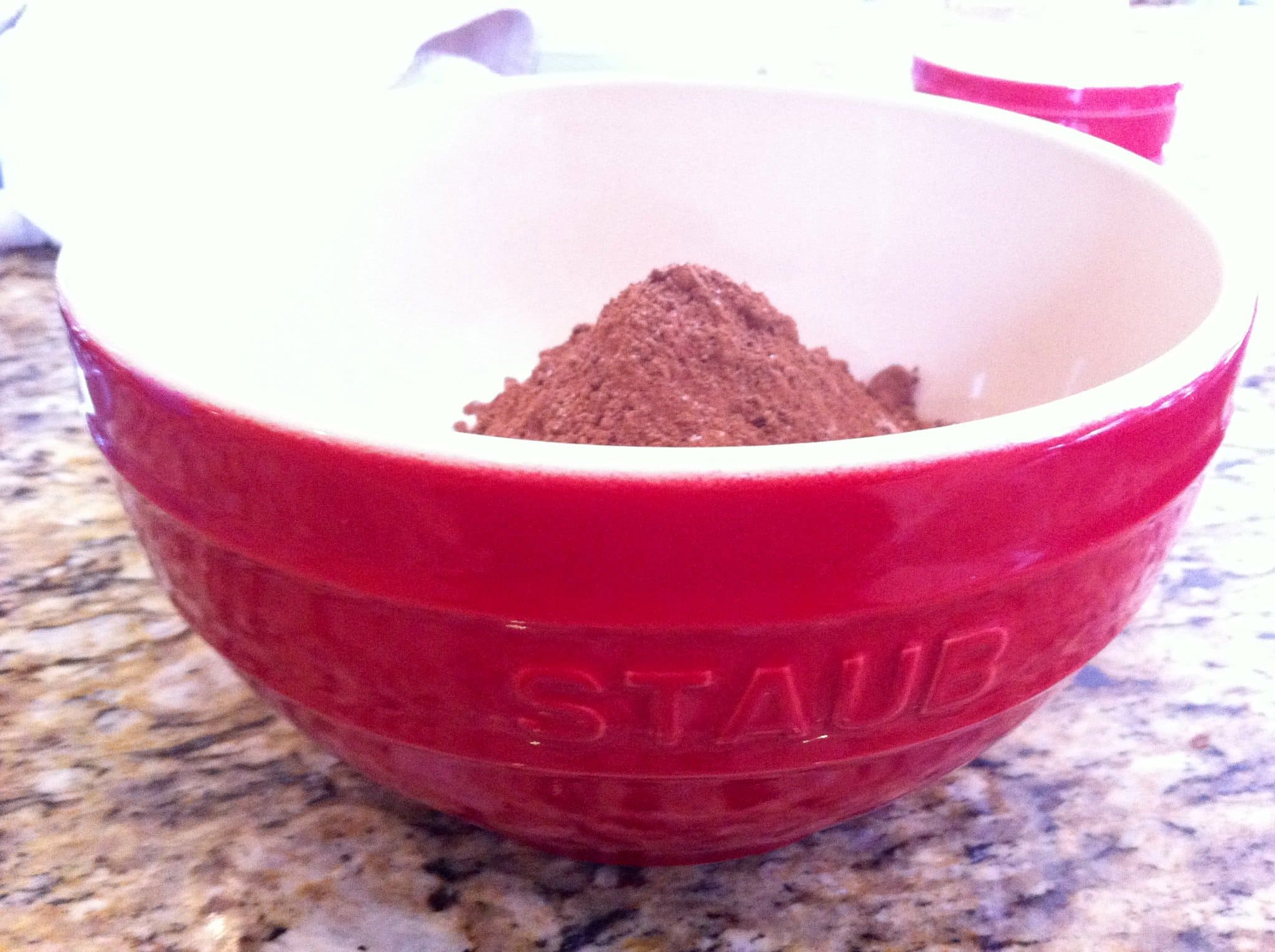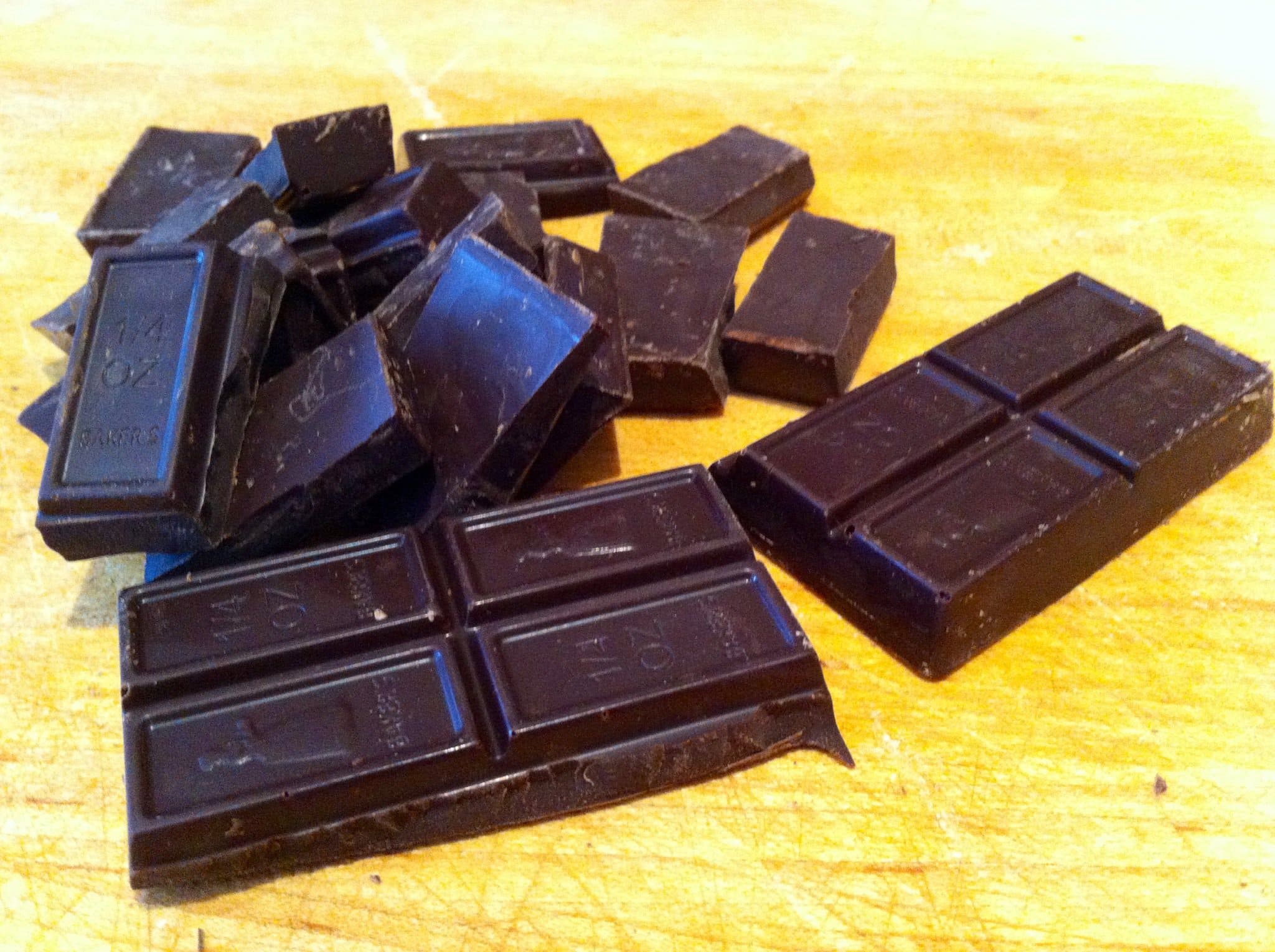 Microwave chocolate and butter on medium until almost melted, about 3 min. Use a rubber spatula to stir chocolate halfway through microwaving. Then stir until smooth. Or place chocolate and butter in a medium saucepan and set over low heat. Stir constantly until melted. Set aside to cool.
In a large bowl, whisk eggs, then sugar and vanilla. Using a spatula, scrape in cooled chocolate mixture, then stir until evenly mixed. Gradually stir in flour mixture, just until almost mixed. (Overmixing toughens brownies.) Stir in nuts (and chocolate chips!) until evenly distributed.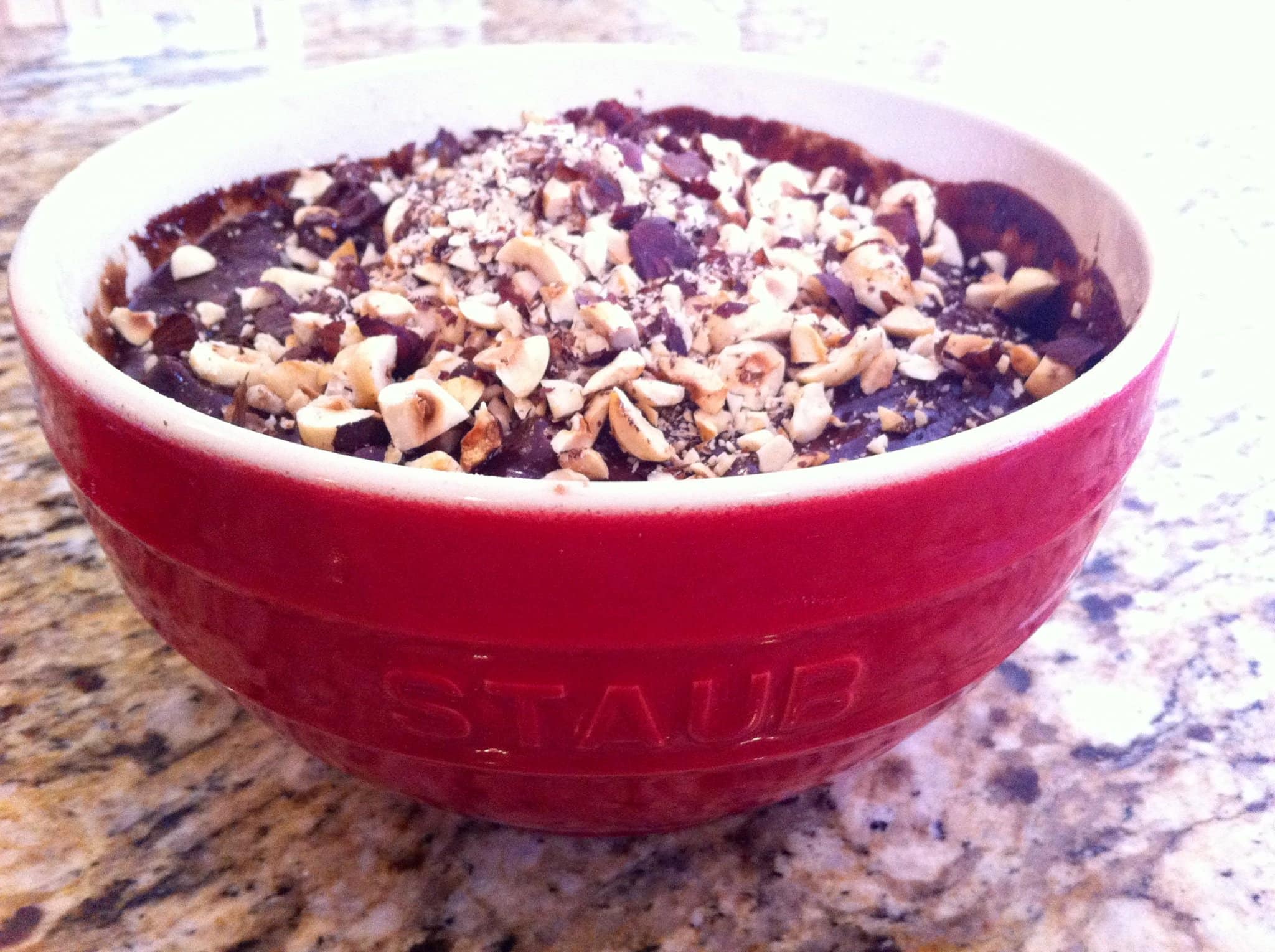 Fill your 4 mini-cocottes to the rim; give an additional sprinkle of hazelnuts if you wish! Bake until edges are firm and middle is set, about 35 min.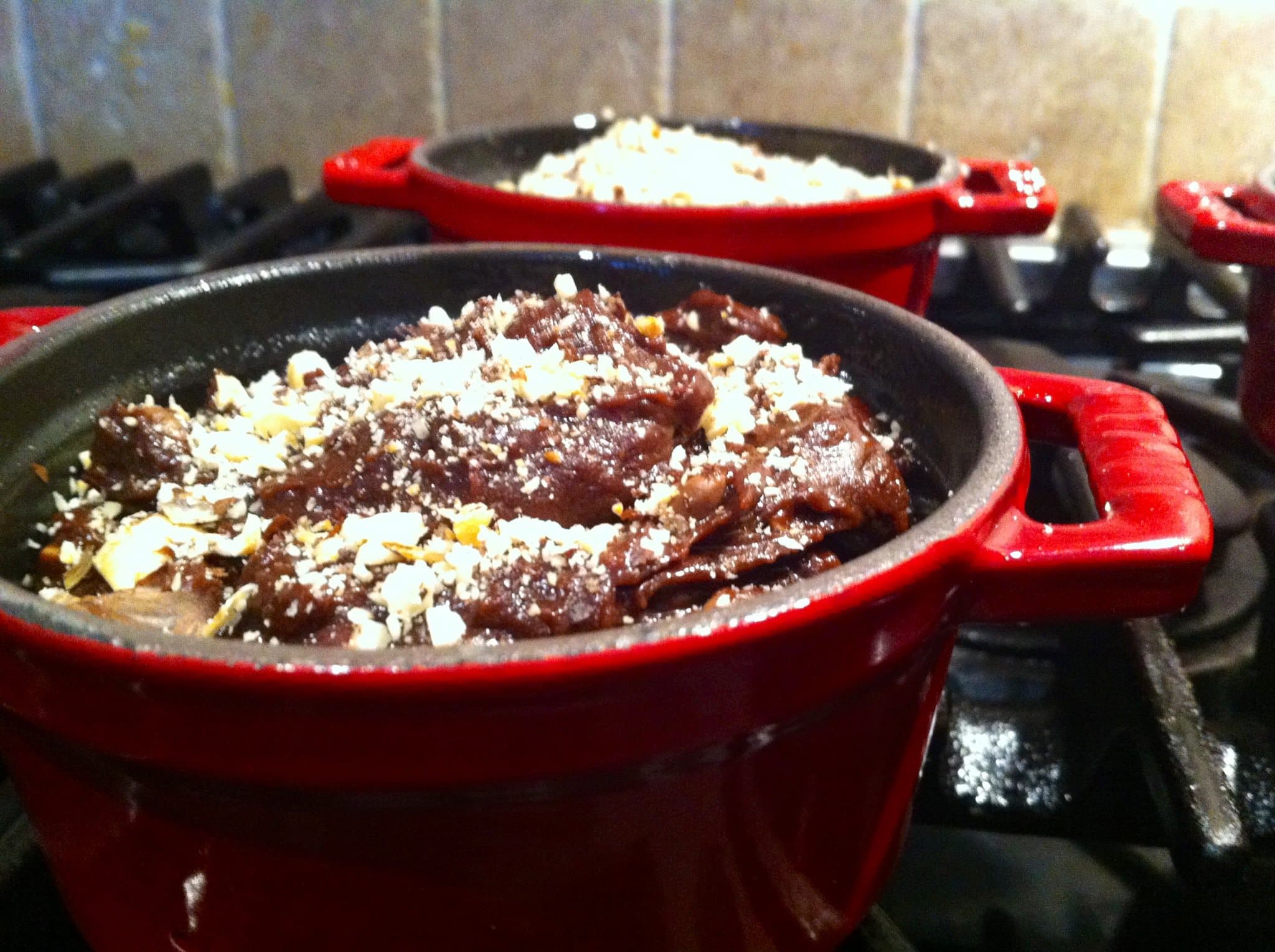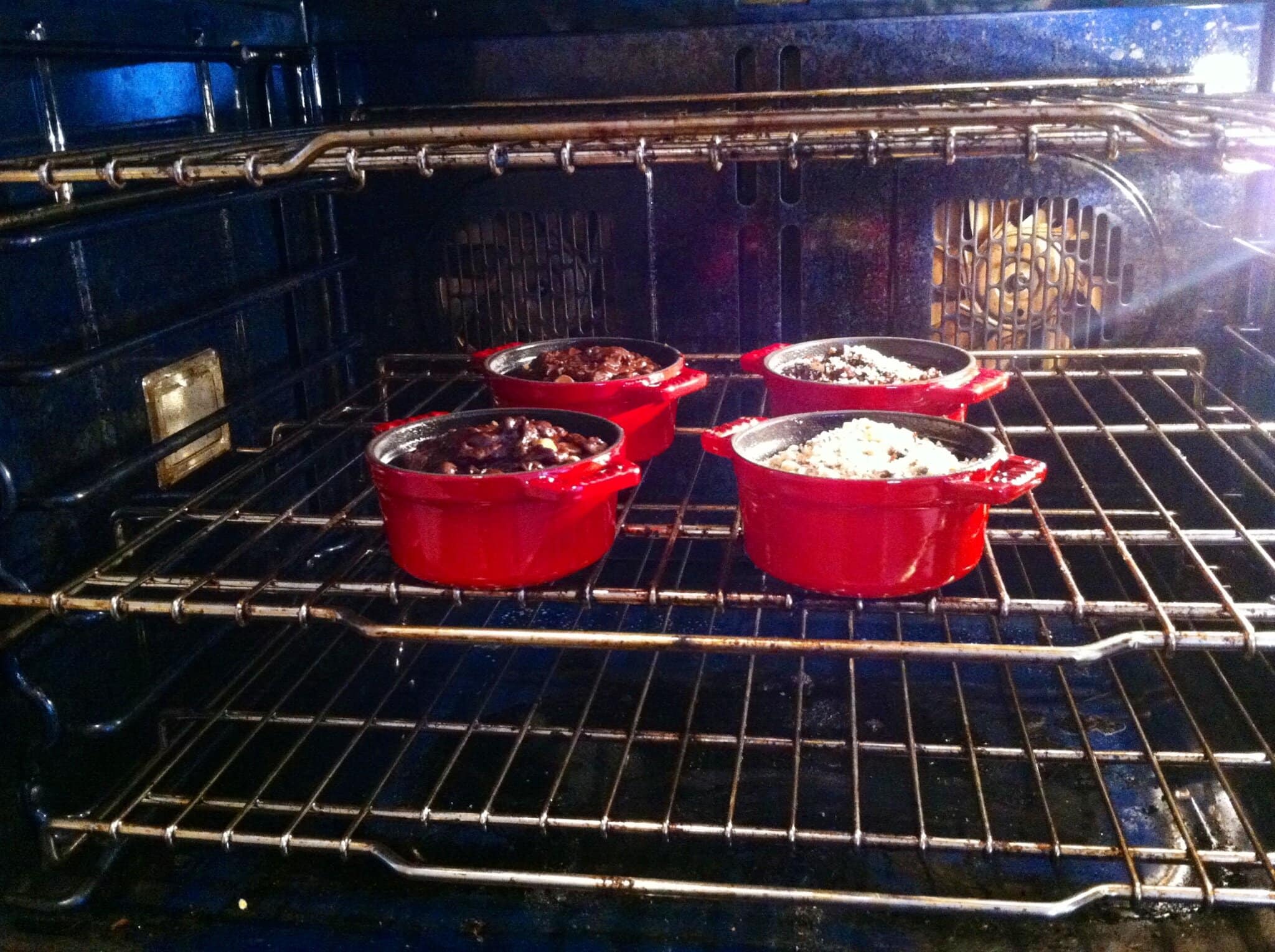 Cooking a romantic meal at home? Here are some aphrodisiac ingredients to spice up your meal…
A bountiful Lovers Salad to begin
Aphrodisiac Ingredients:
Asparagus: A great source of folic acid, which boosts histamine production which helps one achieve orgasm
Pine Nuts: Rich in zinc, a mineral necessary to maintain male potency and to stimulate libido
Avocado: Rich in folic acid, vitamin B6 and potassium, they are said to boost the immune system
One-Pot Chilli Chicken for the main course
Aphrodisiac: Chilli peppers stimulate endorphins and speed up heart rate, mimicking arousal
Brew your sweetie a Love Tea #7 from DAVIDsTEA
Aphrodisiac ingredients: Chocolate, strawberries, and romantic rose petals.
What are you making to indulge your special someone? Tweet us at @natashankpr with the hashtag #cookwithZWILLING!
NKPR Hearts Valentine's Day!
Winterlicious: Our Top Picks
At this point in the season, we're all very ready to ditch our parkas and enjoy some warmer temperatures. One thing that keeps our spirits high, however, is Winterlicious, an annual gastro tradition that we look forward to every year! It's every foodies dream – indulge at some of the most impressive (and delicious) restaurants in Toronto for reasonable Prix Fixe prices. We're sharing some Winterlicious highlights that we have or will be enjoying!
Rosewater
Tonight at 7pm Rosewater is offering a Wine, Cheese & Chocolate pairing event, guided by their Executive Chef and Sommelier. This is a great event to both indulge the senses and pick up some tips and knowledge for the next time you host! The Prix Fixe menu is just as enticing…from the Applewood Smoked Duck Breast Salad to the Ricotta Gnocchi…we can't wait.
Ciao Wine Bar
One of our favourite Bloor-Yorkville spots Ciao Wine Bar boasts the perfect ambiance for an intimate Italian dining experience. We can vouch for their pizzas…absolutely incredible! We've also heard that Bloor-Yorkville is throwing a fun, foodie contest…followers of @blooryorkville can tweet or Instagram their #YorkvilleFoodie food photo for a chance to win dinner for 2 to Ciao Wine bar. Count us in!
Spice Route
Some of the best Asian cuisine we've ever had! Tempura calamari and General Tao Chicken, anyone?
Casa Loma
We love a traditional High Tea experience! Casa Loma is hosting their very own this weekend on Saturday, February 8 & Sunday, February 9! And the best part is they'll be serving up our favourite hot bevvy…DAVIDsTEA! Tickets sold fast but there are still open seats for the 2:30 tea. Get them here!
Cibo
Cured meats, olives, making caponala and wine pairings…we're really excited for The Art of Antipasto happening at Cibo on Wednesday, February 12! This is another great way to broaden your knowledge and impress friends and family at your next soiree (not to mention indulge in some incredible antipasto!) With regards to their Prix Fixe menu, we've got our eye on the Diavola Pizza…what about you?
Where will you be dining this Winterlicious? Tweet us at @natashankpr!
2014: The Year of the Horse
How do you celebrate Chinese New Year? Tweet us at @natashaNKPR!
Grammy's 2014: Our Favourite Highlights
When we think of this year's Grammy's, Beyonce and Jay-Z's performance is top of mind. However there were lots of red carpet highlights that left us swooning and inspired. We're sharing a few of our favourite highlights!
That performance (and kiss)…
Ciara glowed in Pucci. First the Golden Globes, now the Grammy's…maternity red carpet style has never looked so good!
Some of our favourite looks from Taylor, Kelly and Amber. One thing is clear…this year's red carpet boasted lots of glam textures and metallics.
Queen B, flawless as always in her sheer floral number.
 And the best hair this awards season goes to…Jared!
And finally, this moving performance.
Who gets your vote for best dressed on the red carpet? Tweet us at @natashaNKPR!
Behind the scenes: Mulberry's Spring Summer '14 Campaign
We're Cara Delevingne obsessed (let's be honest…who isn't?), so naturally we fell in love with Mulberry's Spring Summer '14 campaign starring the beautiful Cara and co-stars including a Parson's Jack Russell, a Patterdale Terrier and a Great Dane, a pelican, two cockatoos, a tortoise and a pony. The campaign is incredibly cute and quintessentially British, shot by Tim Walker and art directed by Ronnie Cooke Newhouse of House and Holme.
NKPR got a behind the scenes look at the making of the campaign – in the words of Cara, "it's the kind of girl you are I guess, you have the Mulberry-ness factor". With regards to her love of Mulberry and the new collection, Cara says "it's something about the heritage, but it's still just really cool and unique and new."
We couldn't agree more.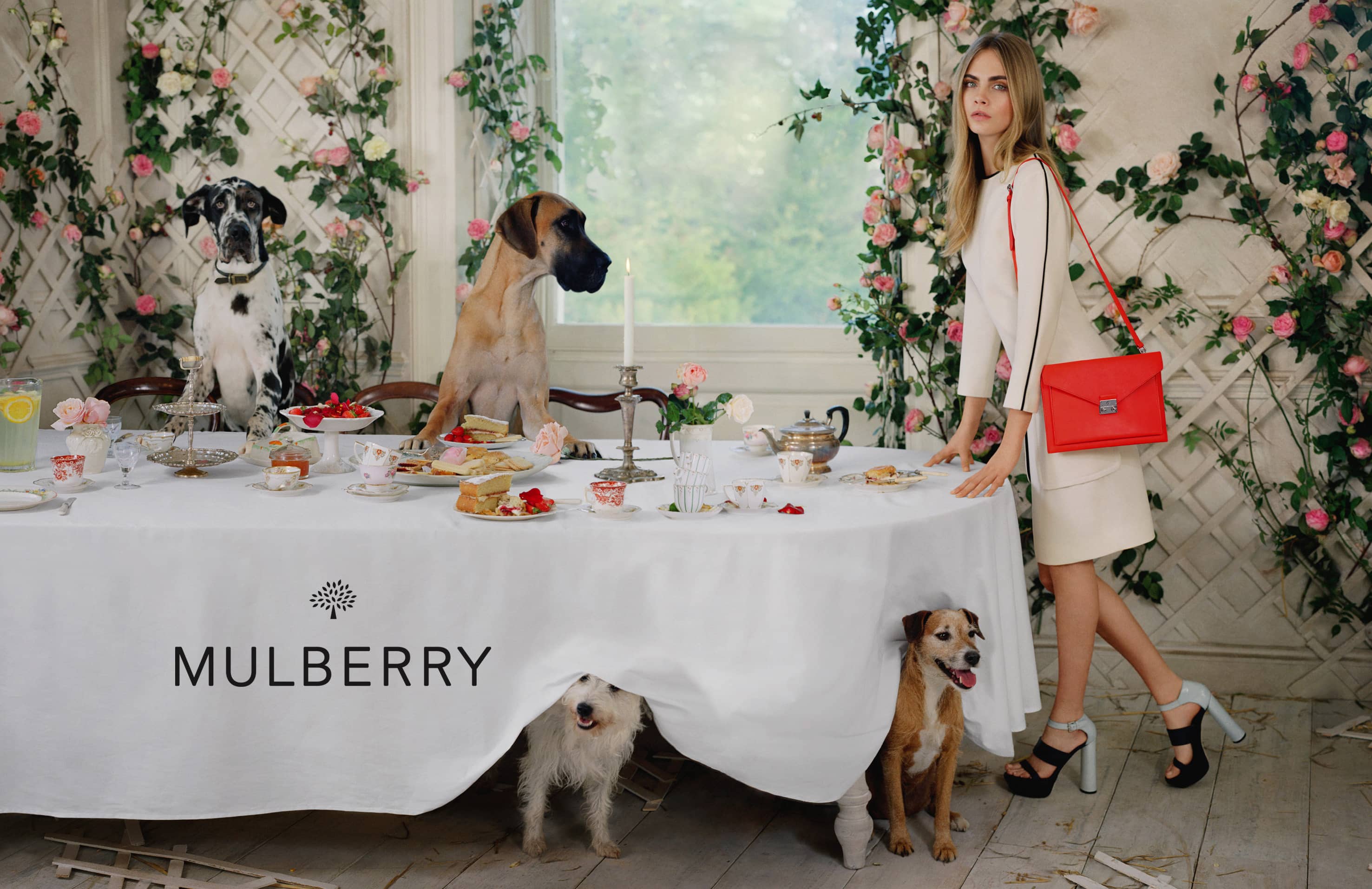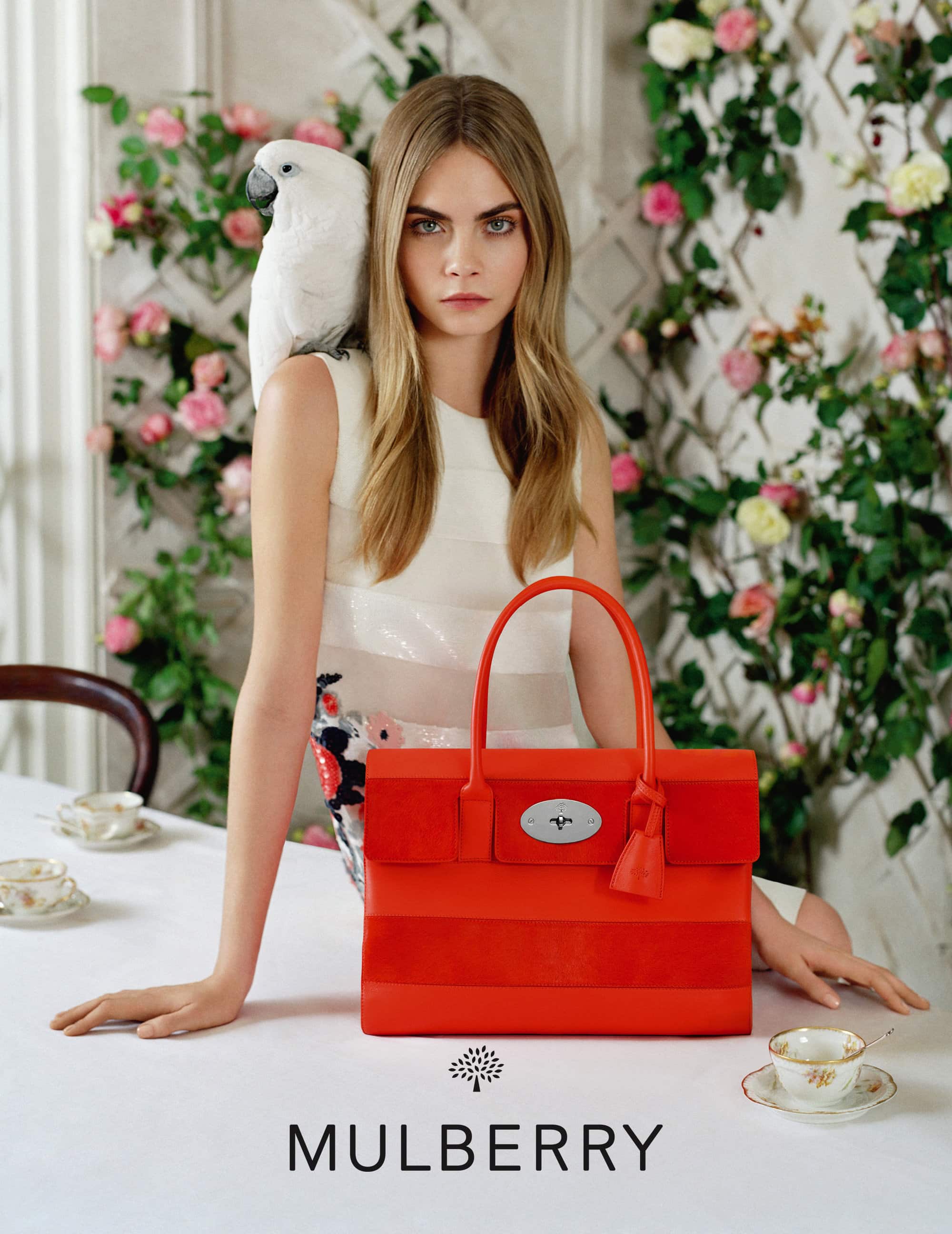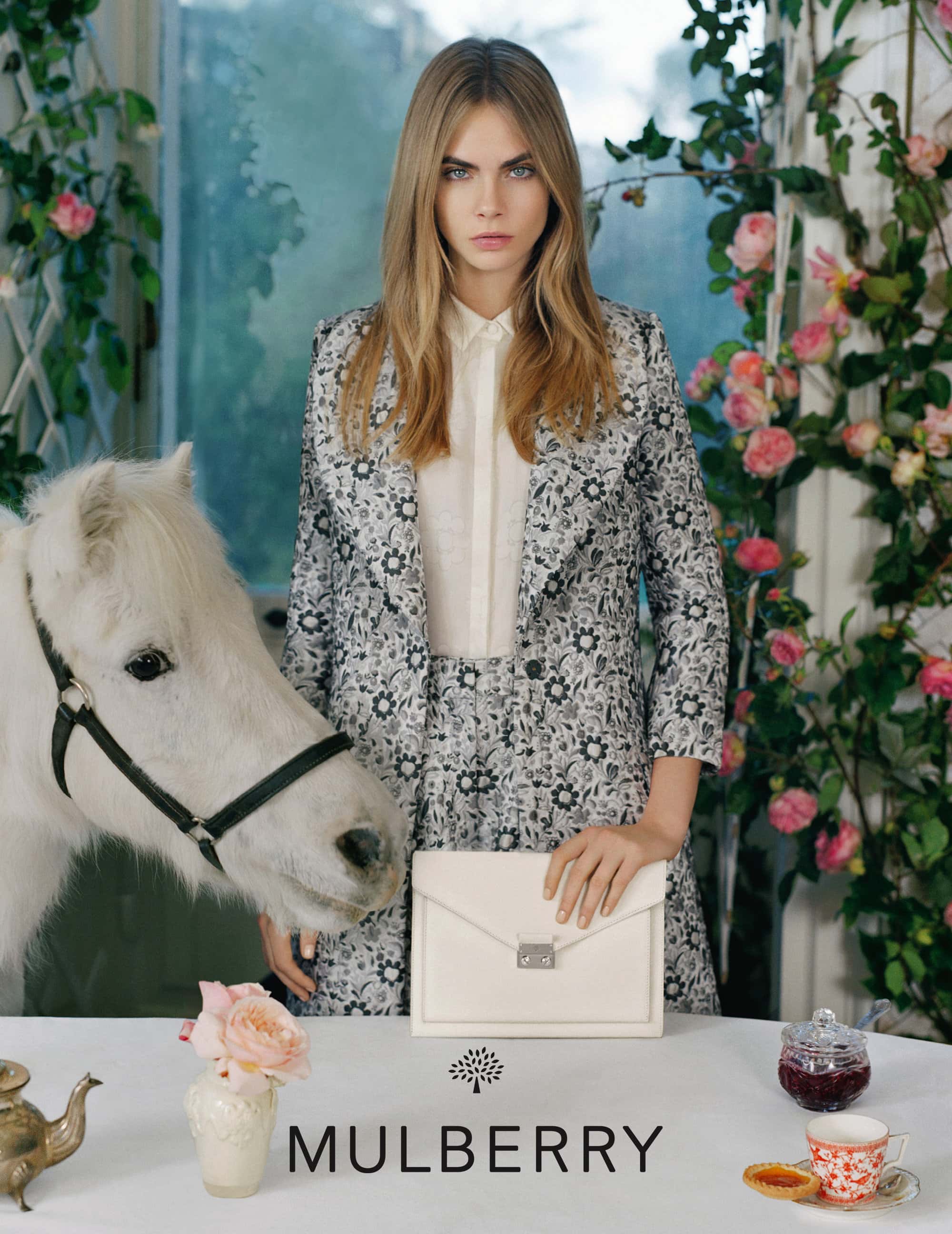 What's your favourite piece from the new collection? Tweet us at @natashaNKPR!