NKPR Loves Rudsak!
For many of us, winter is our favourite season when it comes to fashion; cozy sweaters, layering, boots…yet when temperatures drop, finding style and function can be a challenge, hence why we are obsessed with Rudsak's chic, winter weather-approved coats. The sleek leather accents make these jackets perfect casual and office wear, all while keeping us warm and toasty! Our favourites? We love the Silvia and Adelyna styles!
Which jacket are you coveting? Tweet us at @NatashaNKPR! 
Meet Casa Loma
Casa Loma – for most of us, the castle is a familiar historic landmark of Toronto; built in 1911 by Sir Henry Pellat, it's maintained a status of having some of the most beautiful interiors in the city. Built as a destination for special events, Casa Loma was the go-to place for socializing, yet upon its takeover (unfortunately, Pellat failed to pay property taxes), its iconic image began to fade. So why, Liberty Entertainment Group asked, has this stunning site lost its status as a go-to for special events, and how can they bring it back to life?
The Liberty Entertainment Group has big plans for Casa Loma, and we couldn't be more excited to see what's in store! A massive renovation has been scheduled to span over the next few years, transforming this historic and iconic landmark into a go-to venue for Toronto weddings and parties, dining and reintroducing it into the community. There's even plans to introduce a weekend High Tea as part of Winterlicious…count us in!
Casa Loma is a truly incredible site to see – if you haven't been, put it on your list for the holiday season (it's currently decked out in Christmas decorations that beautifully compliment the rich, vintage interiors.)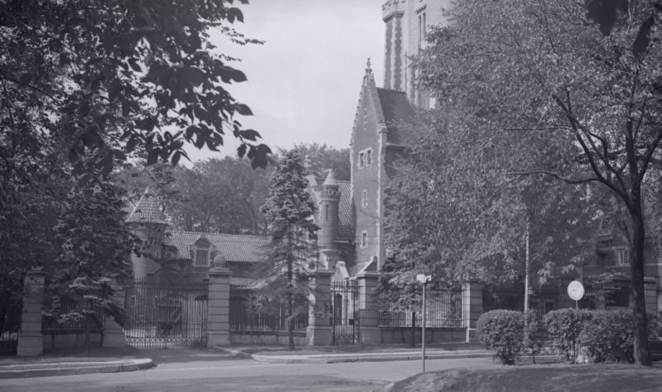 NKPR loves Miami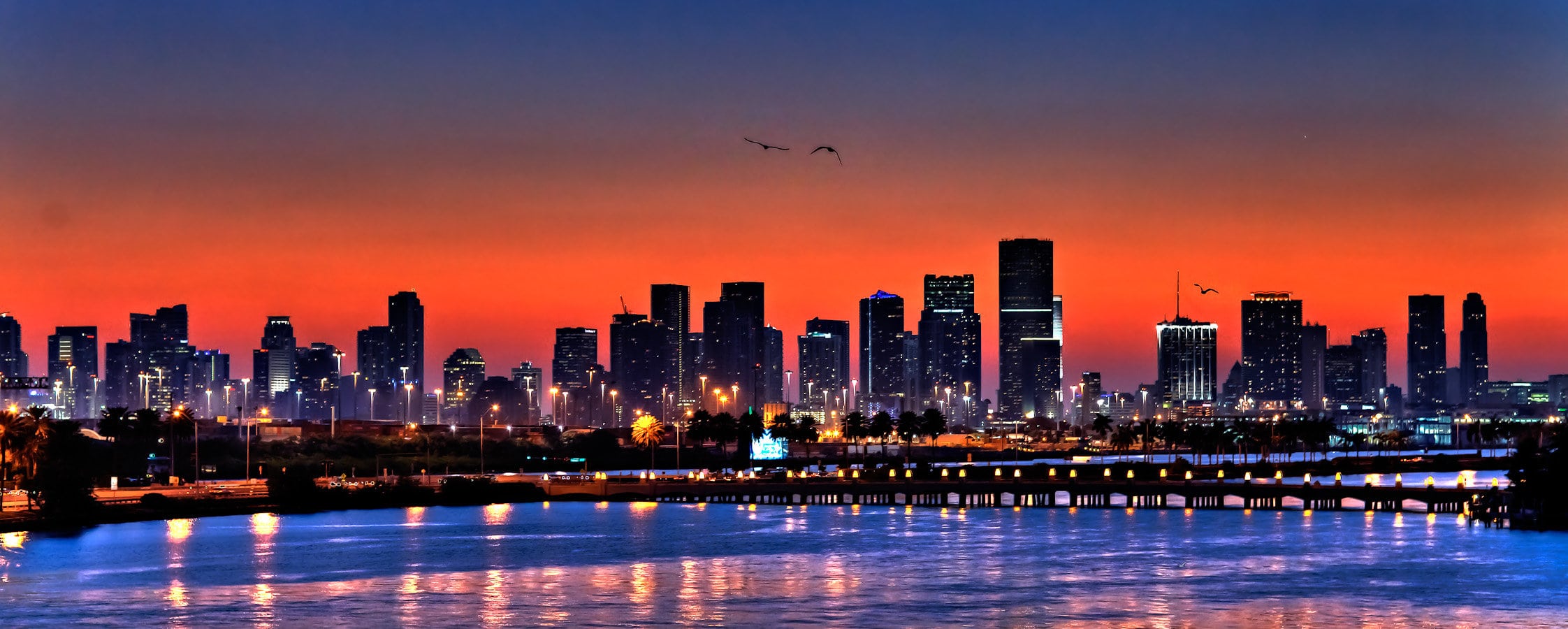 Miami – We love it for its hot sandy beaches, Art Deco architecture and glamorous nightlife… but above all, one our favourite things Miami has to offer is the incredible art culture, as seen at its annual December Art Week!
Art Basel
Art Basel is back in Miami, once again bringing together art enthusiasts and showcasing some of the world's most influential contemporary and modern artists! Art Basel is an annual highlight in the art world and this year features some of our favourite artists, including Tracy Emin and Peter Tunney (whose work can be found throughout the NKPR office!)
New work by Peter Tunney on display at Art Basel
We  also love the dramatic, cinematic style of photographer David Dreblin, who's work will also be on display at Contessa Gallery during Art Week!
Girl In Orange Dress, 2009
With such an exciting week ahead, we've got Miami fever and we're sharing some of our top picks for places to shop, sleep and dine in one of our favourite cities!
Shopping
The Webster - A beautiful luxury boutique located in the heart of Miami Beach. From the stunning luxury collections to the 3rd floor gallery, we love this shopping destination when we're visiting the city. You can also sit and have an afternoon coffee, tea or glass of Champagne while you shop… don't mind if we do!
Alchemist - The designer concept shop speaks for itself – shopping luxury brands like Martin Margiela, Genvenchy and Dries van Noten in the incredibly streamlined layout is a really unique experience. Parisian store Colette and Alchemist are pairing up for Art Basel with a Colette x Alchemist drive-thru that offers shoppers the opportunity to buy items off a virtual "menu", with a "carhop" (girls on roller skates) bringing out luxury items – such a cool concept!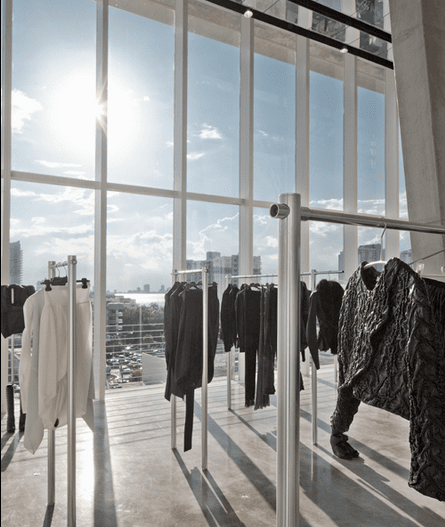 To Stay
W Hotel – Described as the 'Playground of Cool', the luxury hotel offers a totally idyllic experience – the beachside views and Living Room Bar are some of our favourite highlights. Luxury with a relaxed vibe… love!
To Dine
Casa Tua – Going to Casa Tua feels like you're visiting the home of a friend, not to mention its Northern Italian cuisine, fine wine, and exquisite art are to die for!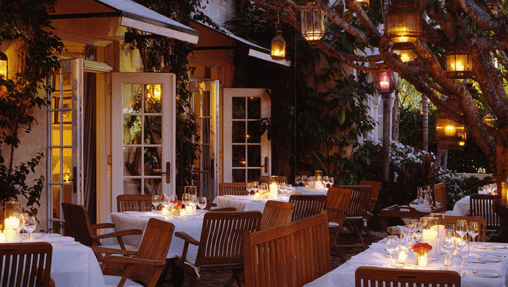 Zuma – Our go-to for Japanese cuisine. The atmosphere is cool, sophisticated and chic, inspired by the Japanese dining style called izakaya! We love how the dishes are designed to be shared – a great place to go if you're dining with a big group.
Cecconi at the Soho Beach House - Cecconi's is a modern day classic Italian resto with some of the best Venetian plates we've ever tasted. Having originated in Venice, it's no surprise that it has become  a destination for Italian fare! We love the alfresco dining style – a truly Italian experience!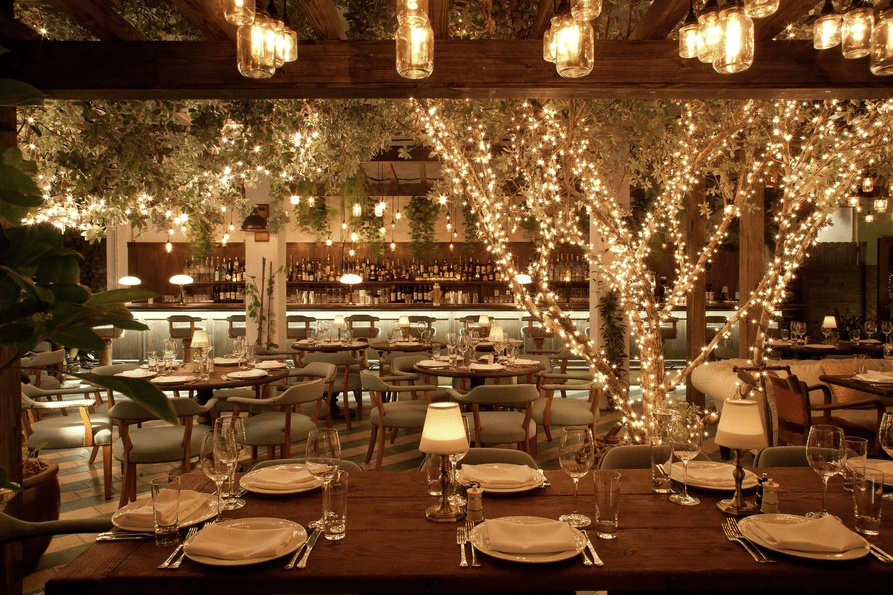 What are your favourite Miami destinations? Tweet us at @NatashaNKPR!
Get the Look: Maternity Style
With so many celebrity pregnancy announcements (Olivia Wilde, Drew Barrymore, Emily Blunt and Gwen Stefani to name a few) we can expect a lot of maternity street style coming our way for 2014! Luckily today's maternity looks can be stylish, chic and glamorous, thanks to Thyme Maternity which has been keeping moms-to-be effortlessly fashionable and comfortable for 20 years. We love Stork and Babe, Thyme's newest elegant, on-trend collection that is fully transitional and can be worked into a stylish wardrobe before, during and after pregnancy (we've been known to rock their sweaters and knits at the office!) From Miranda Kerr to Jessica Alba, maternity dressing has never looked better. We're showcasing how to get the look with some of our favourite Moms-to-be!
Get the look: Olivia Wilde
 Rachel Zoe
Get the look: Drew Barrymore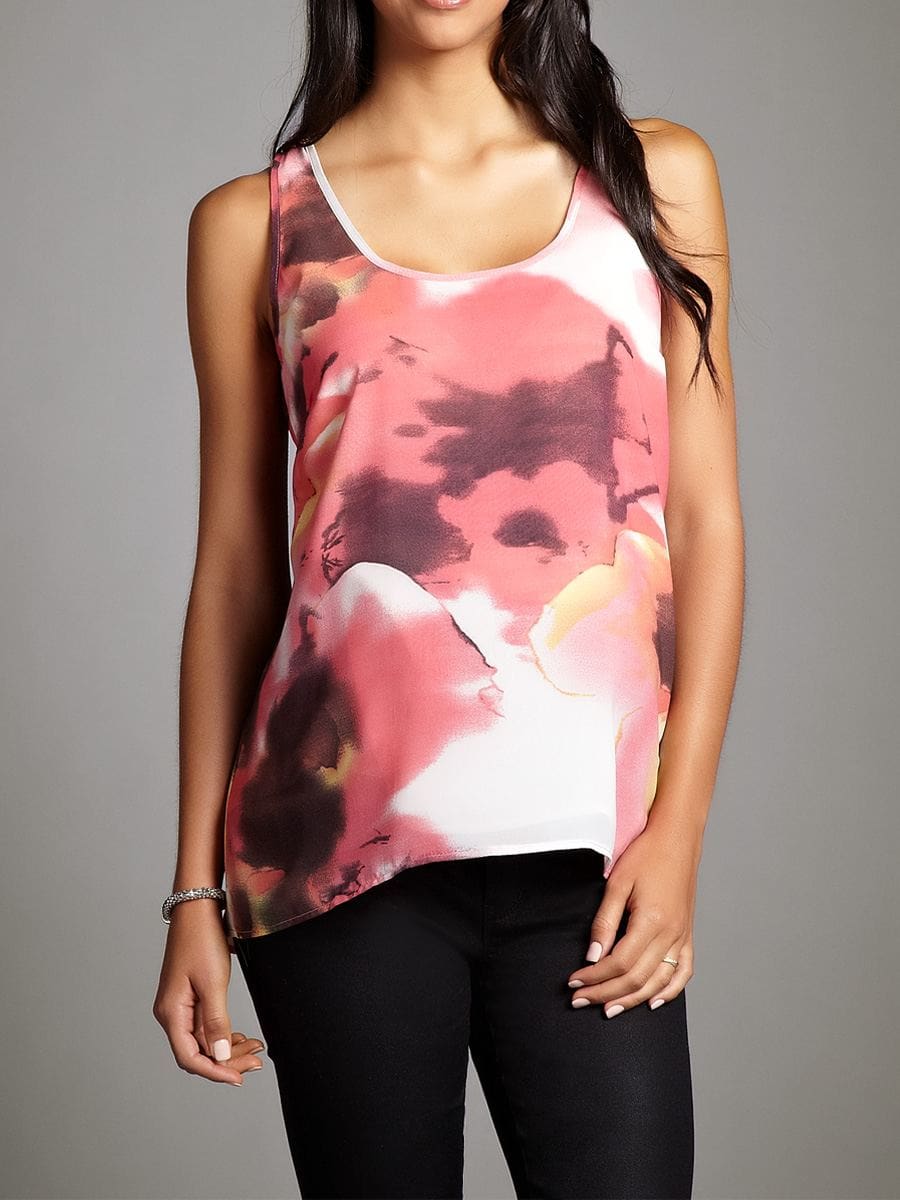 Sienna Miller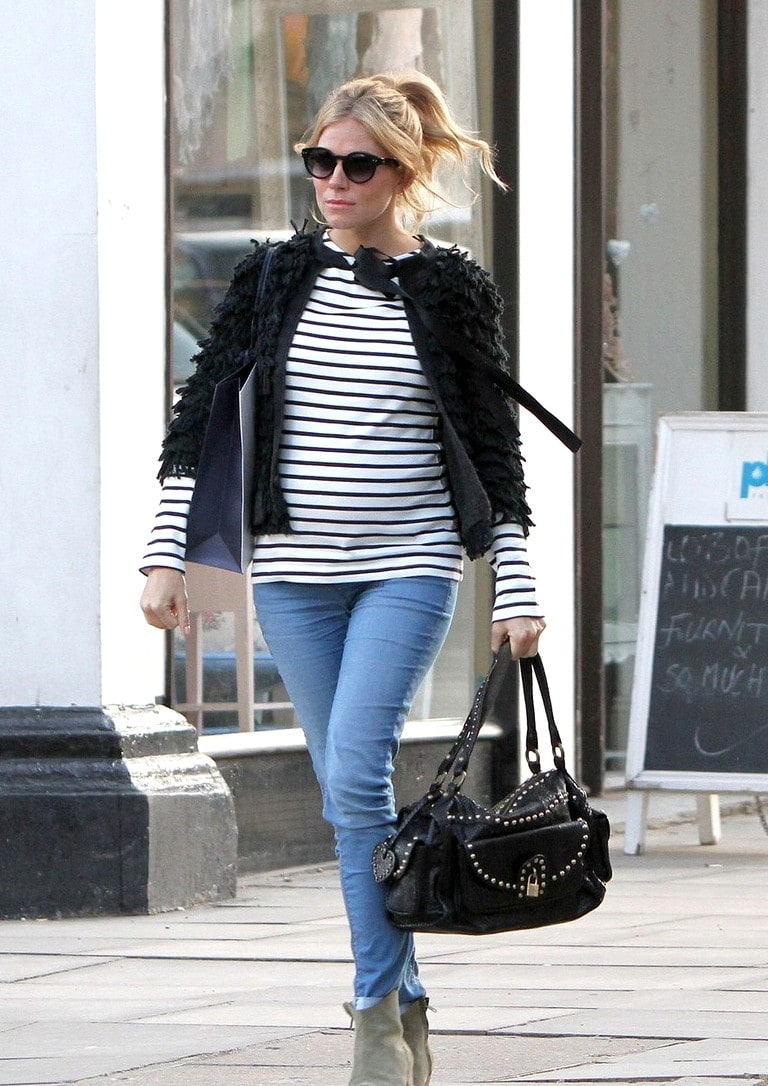 Jessica Alba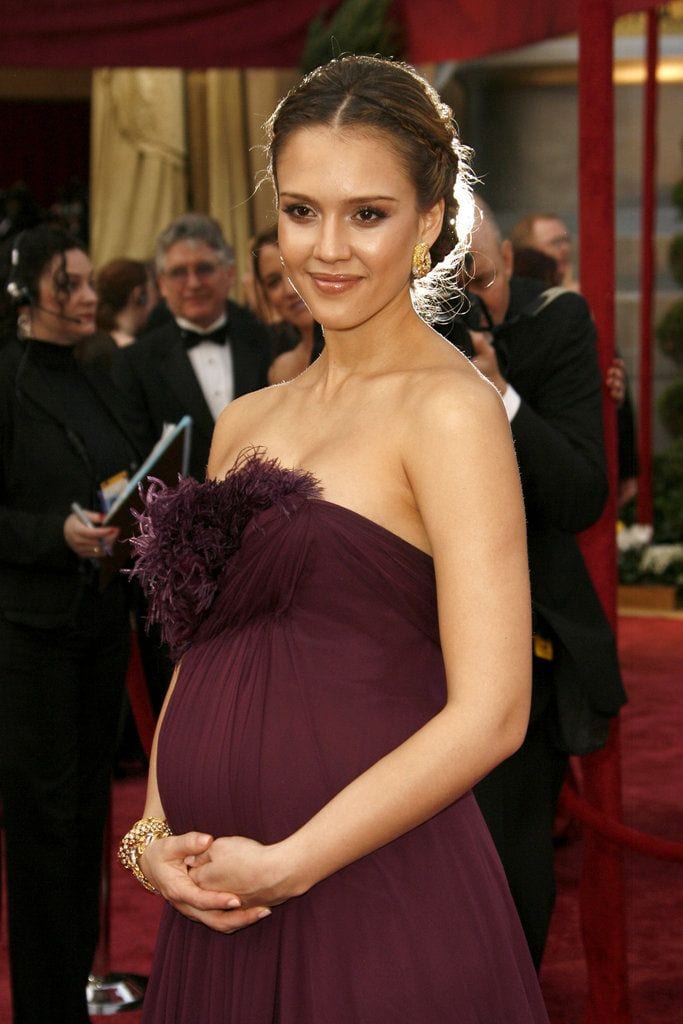 Want more maternity inspo? Check out NKPR's Moms-to-be Board for all of our favourite looks!
Movember Must-Haves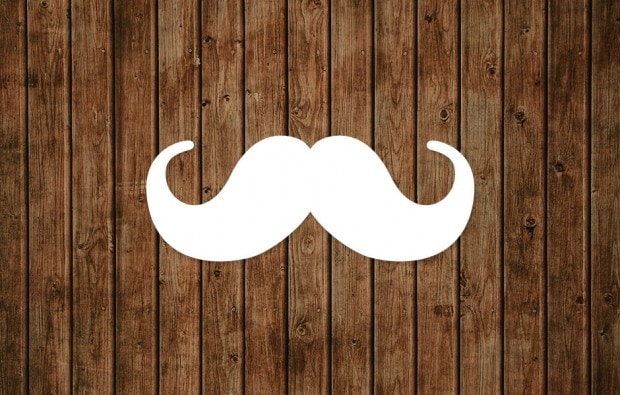 Movember – that special time of the year when men trade in their clean shave and proudly sport their moustaches for a cause! We love how creative the Movember initiative is (we're all for building buzz for the cause!), but one thing is for certain: if you're going to rock the 'stache, staying groomed and trimmed is a must! We're sharing our top picks for achieving the perfect Movember look featuring our favourite products and tools. Gentlemen, take note!
Pre Shave:
Kiehl's Facial Fuel Sky Flyin' Foaming Multi-Gel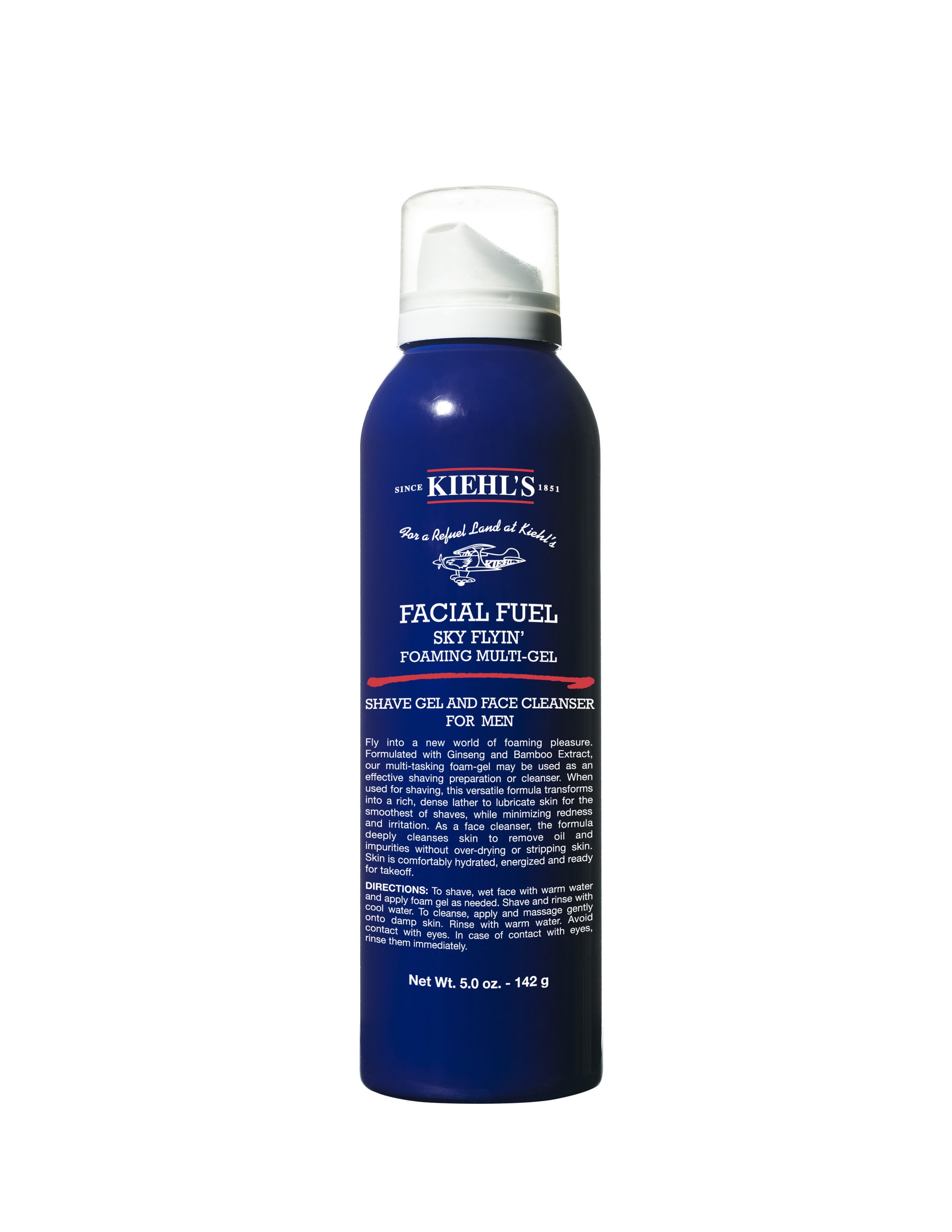 A pre-shave must! Formulated with Ginseng and Bamboo Extract, this foam-gel functions as both an effective shaving preparation and cleanser. The rich, dense lather helps to minimizing the look of redness and irritation due to shaving, and its cleansing properties remove oil and impurities without over-drying.
Kiehl's Facial Fuel Energizing Face Wash 
This energizing facial cleanser thoroughly removes dirt, surface oil, and impurities without an over-drying effect. Formulated with Caffeine, Menthol, and Vitamin E – as well as invigorating extracts derived from Lemon and Orange Peels – its unique blend helps to refresh and waken skin, preparing it for a less irritating, more comfortable shave. This effective "refueling facial cleanser" further helps skin resist the effects of environmental stress and gives dull, tired-looking skin a fresher, healthier appearance.
Shaving
Tweezerman Deluxe Shaving Brush 
A shaving brush is a must for achieving the perfect shave. Made of 100% badger hair, the  densely filled brush head is ideal for holding and distributing lather. The bristles help soften and raise hair while gently exfoliating the skin in preparation for a close, comfortable shave.
Post Shave: 
Kiehl's Ultimate Mens After Shave Balm and Moisturizer 
How you care for your shave is one of the biggest factors in achieving a smooth, groomed finish. Formulated especially for the shaven area of a man's face, this rich cream contains Allantoin, Avocado Oil, Cocoa Butter and Vitamin E to soothe and moisturize the skin after the impact of shaving or anytime.
Kiehl's Ultimate Man Razor Bump Relief 
Don't let the burn get you down! A potent, yet soothing treatment formulated to prevent and reduce the appearance of unsightly razor bumps, ingrown hairs, and razor burn.
Tweezerman Mens Essential Grooming Kit
A must-have for every man's toiletry bag: Nail Clippers, a Pocket Nail File, Facial Hair Scissors (with rounded tips for safety and comfort) — and a pocket-portable Stainless Steel Point Tweezerette.
Halloween Inspired Eats & Drinks
If you're looking for some Halloween snack and cocktail inspiration for tonight…
Halloween Jellies
These easy jellies are great fun to make and kids love to decorate them – the spookier the better!
Ready in: 4-6 hours or overnight
Serves: 4
Ingredients:
4 leaves of gelatine
8 tbsps bottlegreen Cox's Apple and Plum Cordial
2 clementines
Selection of jelly sweets, i.e. wriggly worms, false teeth and snakes
Method:
Place the gelatine in a bowl, add 3tbsps water, leave to soak for 10 mins.
Peel the clementines, removing any pith and seeds, segment.
Place the bottlegreen cox's apple and plum cordial into a large measuring jug, add the softened gelatine, pour on 500ml boiling water, stir until dissolved, cool.
Divide between 4 serving dishes; add the clementine segments, leave to set in the fridge for approx 4-6 hours or overnight.  Decorate with the sweets.
Cook's tip: To stop the clementine segments floating to the top wait until the jelly has set a little then press them in.
Wicked Witch Apple Punch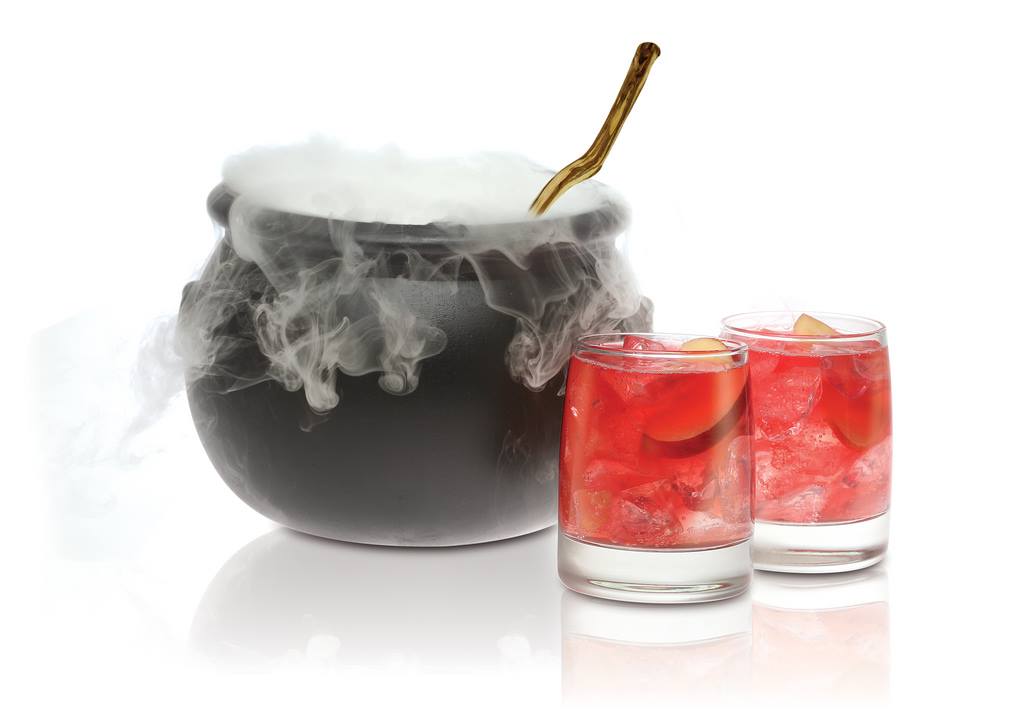 Ingredients
1 750 ml. bottle SKYY Vodka
1 750 ml. bottle Sparkling Apple Cider
1 64 oz. bottle Cranberry Juice Cocktail
1 Liter Ginger Ale
2 cups Pineapple Juice
Red Apple Slices
Method
Combine all ingredients in a large black witch's cauldron with ice and stir. Garnish with large slices of red apple floating on top and dry ice.
Happy Halloween!
NKPR does Throwback Thursday : Halloween Style!
Happy Halloween! What better way to celebrate than with an NKPR TBT costume post?
Brittney – A bunny!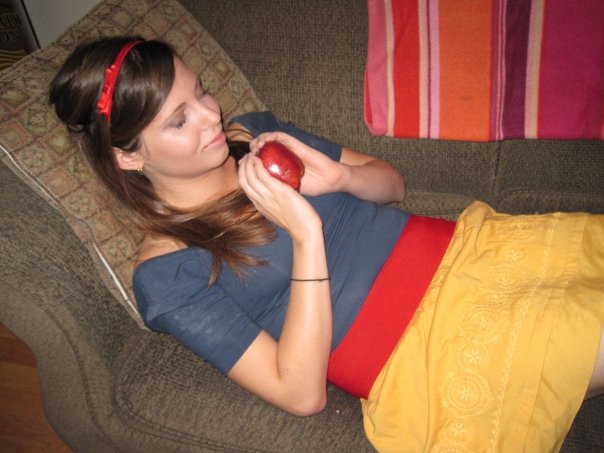 Kristin – Snow White
Lauren – Princess Lolo!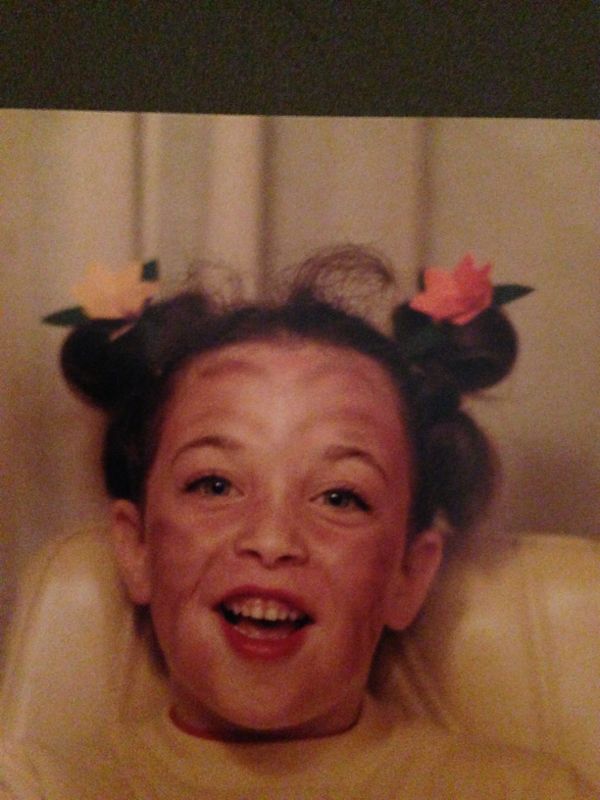 Nicole – A butterfly!
Denise – Disney princess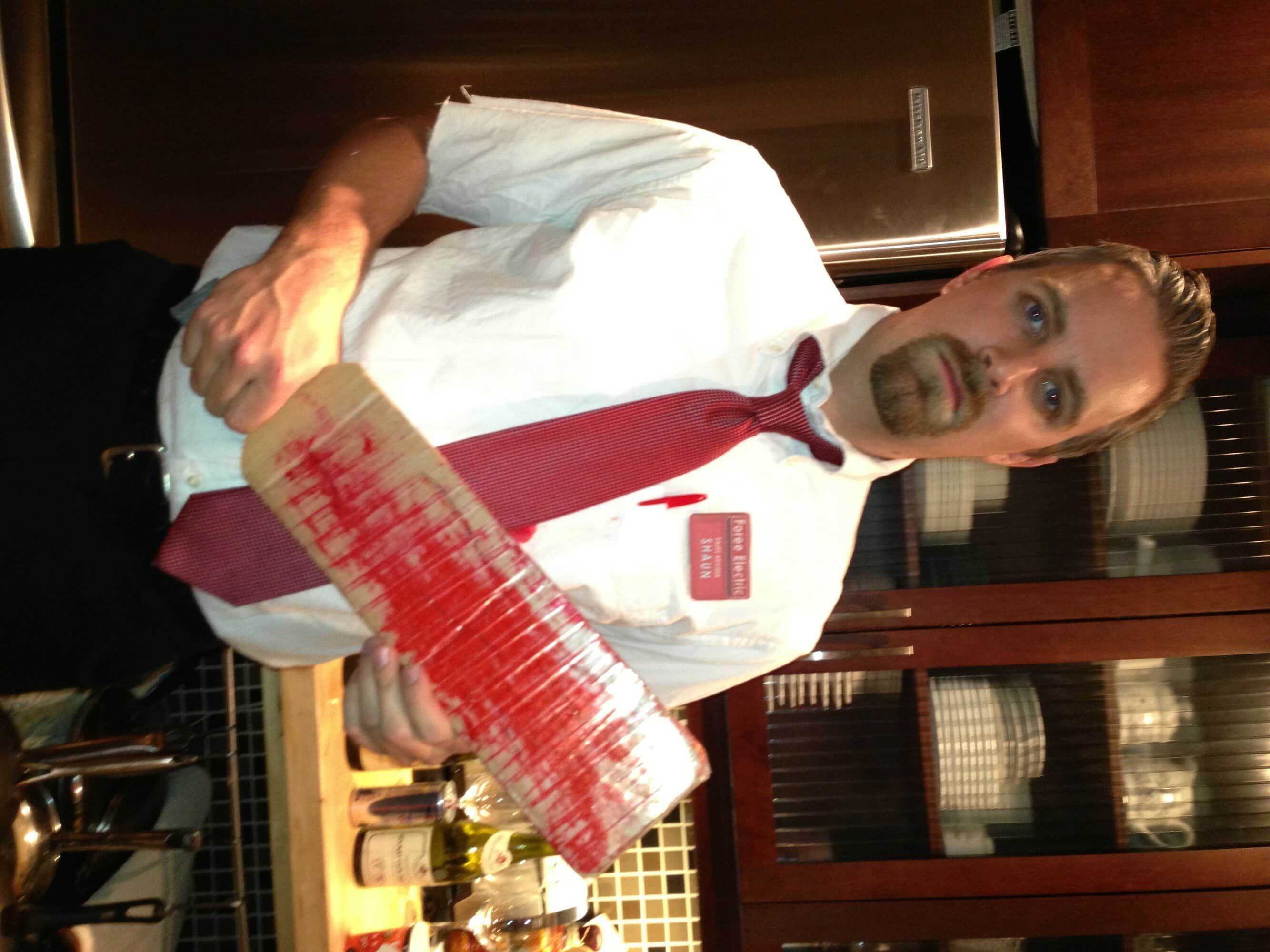 Jake – Shaun of the Dead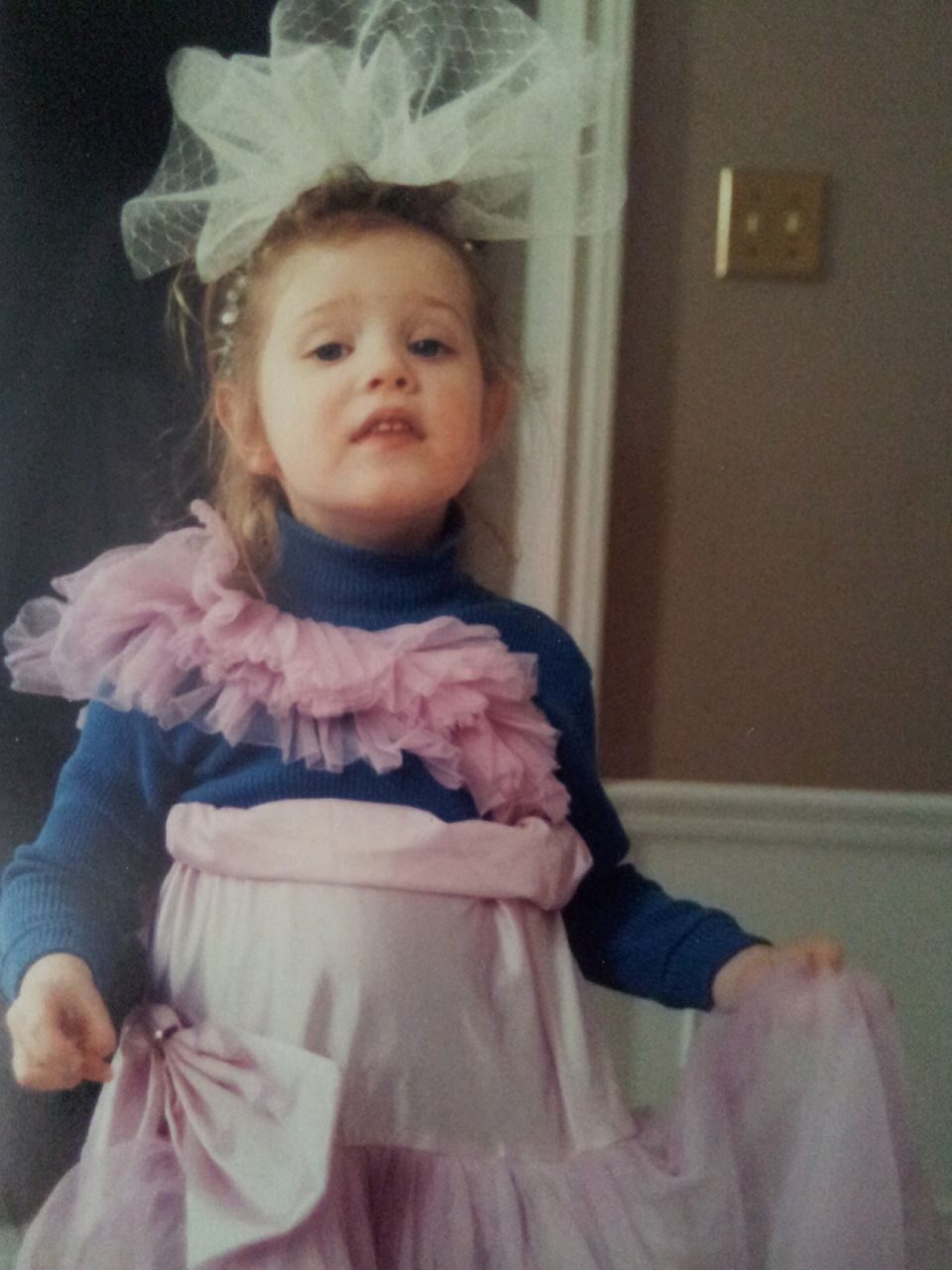 Alex – Ballerina-come-Princess
Trilby – Boy George
Lisa – Sailor Mars
 What's your favourite TBT costume? Tweet us at @natashaNKPR!
Bloor-Yorkville's 5th Anniversary of Beautylicious!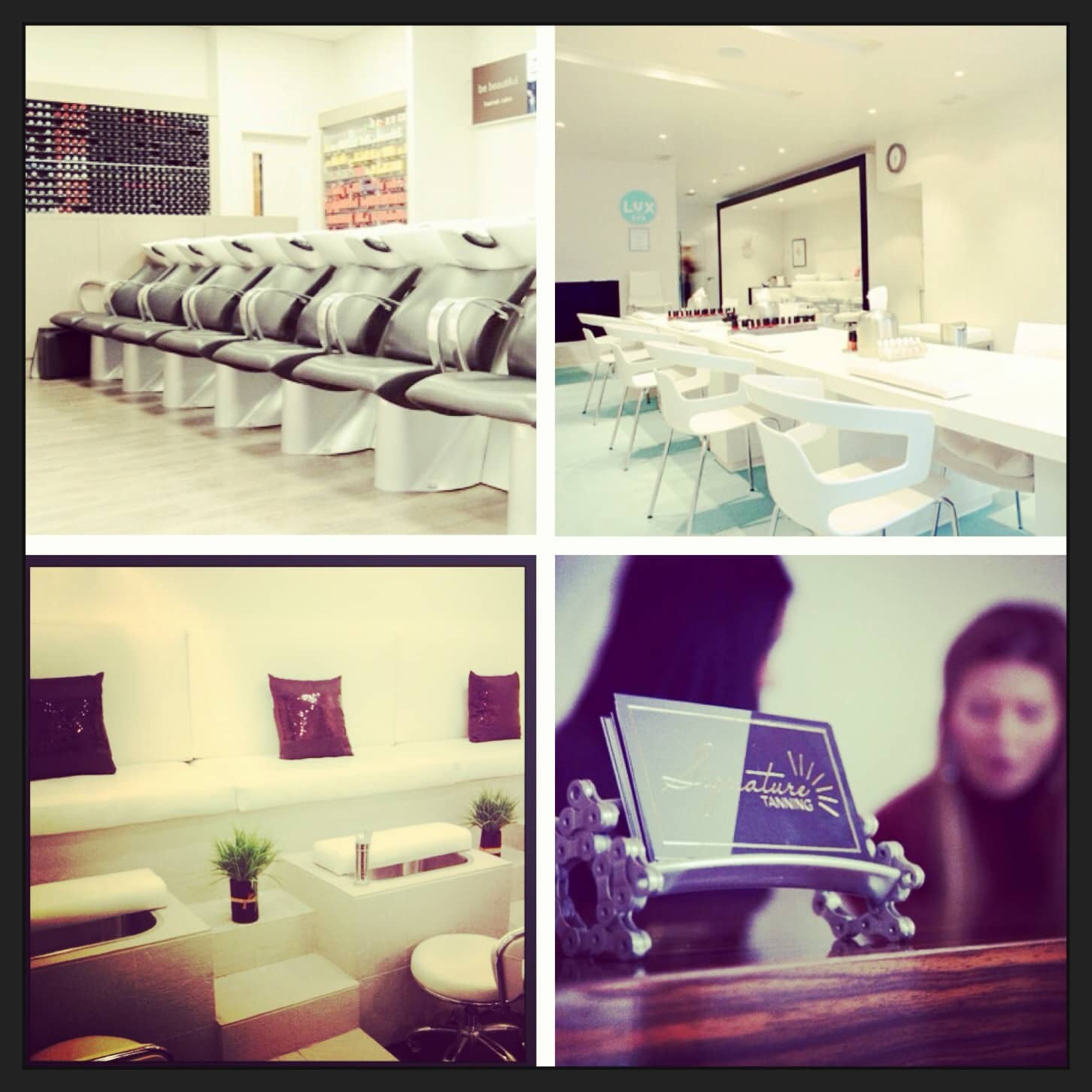 With the holidays fast approaching (we can't believe it's already almost November!) there's no better time to try a new hairstyle, fitness regime or pamper yourself with a luxury treatment (mink eyelash extensions or a St. Tropez spray tan, anyone?) Well, lucky for us, Bloor-Yorkville's annual Beautylicious event is BACK from October 24 – November 3 for its 5th anniversary, with over 50 participating Beautylicious businesses offering an array of hair, spa and health & wellness packages at four "prix fixe" prices: $30, $50, $75 and $125! We've got our eye on a few treatments on the Beautylicious menu, including:
1. Brow tinting at The Brow House
2. A St. Tropez spray tan at SITAMAA Day Spa
3. Mink eyelash extensions at Winks Boutique
4. Mani-LUXE at LUX Spa
5. And for the boys…Men's hot towel straight razor shave at Bode Spa Medi Wellness for Men 
We're also VERY excited about this year's contest – Bloor-Yorkville is hosting a giveaway of $1500 worth of luxury treatments at some of the neighbourhood's most luxurious spas, salons and health & wellness businesses. We've all entered – who doesn't love a pampering spa experience?
Enter the contest HERE and check out a full list of services and packages HERE!

What treatment have YOU booked? Tweet us at @natashankpr & share the Beautylicious love!
Jesse Labelle live at The Big Picture Project Benefit Concert
Supporting cause-related events is something we get excited about at NKPR, which is why we can't wait to see Jesse Labelle, Autumn Hill, Jerzee, The Little Black Dress, LIL JAXE and Vita Chambers perform live in concert to raise money for The Big Picture Project! Founded by Jesse Labelle in 2008, The Big Picture Project is a not-for-profit organization that strives to raise awareness and support for The Sirua Aulo Academy in Transmara, Kenya. The  performance will be happening on November 7 at the Opera House in Toronto. Get your tickets here and support this amazing cause!
See you there!
Say Something: October 21
At NKPR we always strive to be on the cusp of what's happening and what's new. After all – our motto is "Don't just talk. Say something."  Check out our weekly summary of the latest news, PR updates, social media trends and highlights that are on our radar.
The latest brand to utilize Instagram for charity? P&G. "Give a Plate" campaign encouraged people to share photos of their plates piled high at their Thanksgiving meal. For every shot, the brands donated $5 to Food Banks Canada, resulting in a $27,165 contribution. This is a great example of brands honing in on consumers pre-existing habits, making giving easier than ever. [Marketing Magazine]
Logos – we love them, we reject them…in today's fashion climate, logos are making a comeback. Street style is showcasing brands in an in-your-face, bold way, with logo-graphic tees, sweatshirts and toques. With today's social media connectedness, brands are leveraging the ease of consumers to tag their product – when the logo is front and centre, it functions as free press! [Business of Fashion]
CBC has become the first news centre to utilize Facebook's new tools for TV. The tools will enable CBC to incorporate a real-time feed of public Facebook posts in its broadcasts, and measure engagement around keywords from specific programs. This effectively allows CBC to observe what demographics are tuning into their programs and where the conversation is taking place. [Marketing Mag]
Social media – does it promote or hinder the development and maintenance of relationships? Natasha discusses how social media benefits relationships in her latest blog post at Huffington Post. [Huffington Post]
And lastly…looking for some halloween costume inspiration? Buzzfeed has some fun (and clever) ideas! [Buzzfeed]