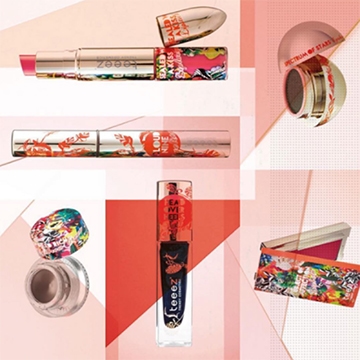 Teeez Cosmetics: Micro-Influencer Program
As the agency-of-record for innovative European beauty brand Teeez Cosmetics, NKPR leads all media relations, influencer partnerships and event management in the Canadian market. In the first quarter of 2017, NKPR worked with Teeez to develop and launch an engaging micro-influencer strategy to boost the brand's online presence.
THE CHALLENGE:
To develop trusted relationships with aligned and highly-engaged Canadian beauty influencers to bolster Teeez Cosmetics' online and social media presence and to generate increased brand interest from a Canadian millennial audience.
WHAT WE DID:
Developed strategic partnerships with 27 diverse beauty influencers with highly-engaged audiences and less than 10,000 followers

Delivered curated monthly packages to participants across major Canadian markets (Toronto, Montreal, and Vancouver), featuring coveted Teeez Cosmetics products to encourage unique, millennial-focused, influencer-generated content

Nurtured influencer relationships with the brand and encouraged social media content creation on Instagram, Twitter and Facebook

Integrated program participants into successful partnerships with Hudson's Bay Millennial Beauty Event and third-party companies to both drive digital awareness and increase in-store traffic
RESULTS:
Generated more than 2.3 million social media impressions from 334 unique social media posts a

cross Instagram, Twitter, and Facebook, from January-March 2017

Earned over 107,000 media impressions from bloggers involved in the program, inclusive of brand features, product reviews, and new cosmetics round-ups

Created timely buzz for Teeez Cosmetics in the Canadian market, resulting in shareable original content
CANADA
312 Adelaide St. W. Suite 100
Toronto, ON M5V 1R2
+1 416 365 3630


USA
87 Walker St. #6B
New York, NY 10013
+1 917 794 4984

All Rights Reserved ©2016 by NKPR Inc.