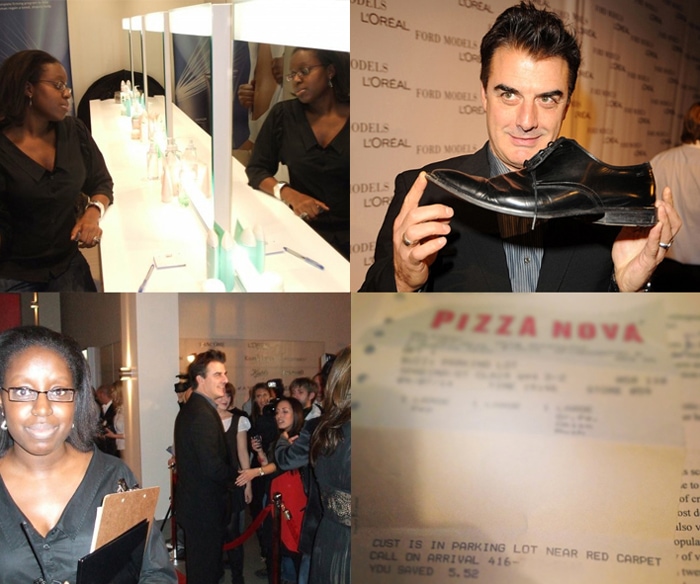 PHOTOS CLOCKWISE FROM TOP LEFT: Bunmi Adeoye, Chris Noth, that time we ordered pizza to the red carpet, Chris Noth photobombing Bunmi Adeoye. 
NKPR VP, Bunmi Adeoye talks about her first red carpet event at NKPR:
"This was my first red carpet event with NKPR. We were charged with leading the media, talent and guest relations for the splashy annual L'Oreal and Ford Models Holiday party with SKYY Vodka. AND the guest of honour was: Chris Noth from Sex and the City!!
The team really came together to make this event a huge success. Everyone was there: Actors, singers, dancers, musicians,  media, influencers and more… It was the event that everyone wanted to be at. We had a buzzing red carpet, but when Chris walked into the room, you could FEEL his energy overtake everything…  Tall, charismatic, handsome: He. Was. A. Star.  And I didn't go anywhere near him, except when I *happened* to be caught on camera with him in background. You'll always see a PR in the background of any event photobombing a star, but this time a star "accidentally" photo bombed me!
Since then I've done many more red carpets since and they all have their different energy and vibe, but always, always, always the team comes together to make it awesome!!"
SHARE
Tweet