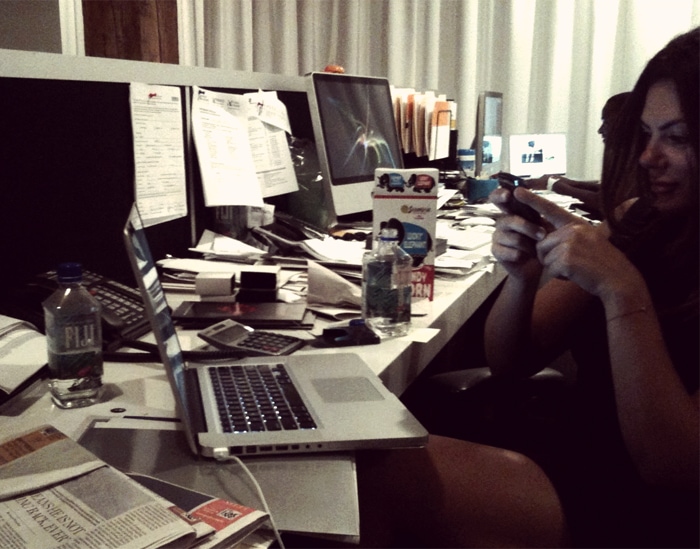 PHOTO: Natasha Koifman working side by side with NKPR team juggling laptop, phone and animal crackers behind the curtain at the NKPR IT Lounge in 2010.
After 4 years of holding the IT Lounge in different venues, in 2010 we brought the annual event to the NKPR office. The move gave us the flexibility to create meaningful activations for sponsors while staying connected to our clients who don't necessarily take part in the festival activities.
We curtained off our desk area and that became the hive of activity (things get pretty crazy at this time of year!) then we cleared out the rest of our office to make room for the IT Lounge, a relaxing space for sponsors and guests to recharge during the festival activities.
To go from behind the curtain to the IT Lounge was like going between two different worlds. Most of our guests never see what goes on behind the scenes – except the odd time like when Daniel Radcliffe and the cast of Kill Your Darlings popped their heads through to say hello!
SHARE
Tweet