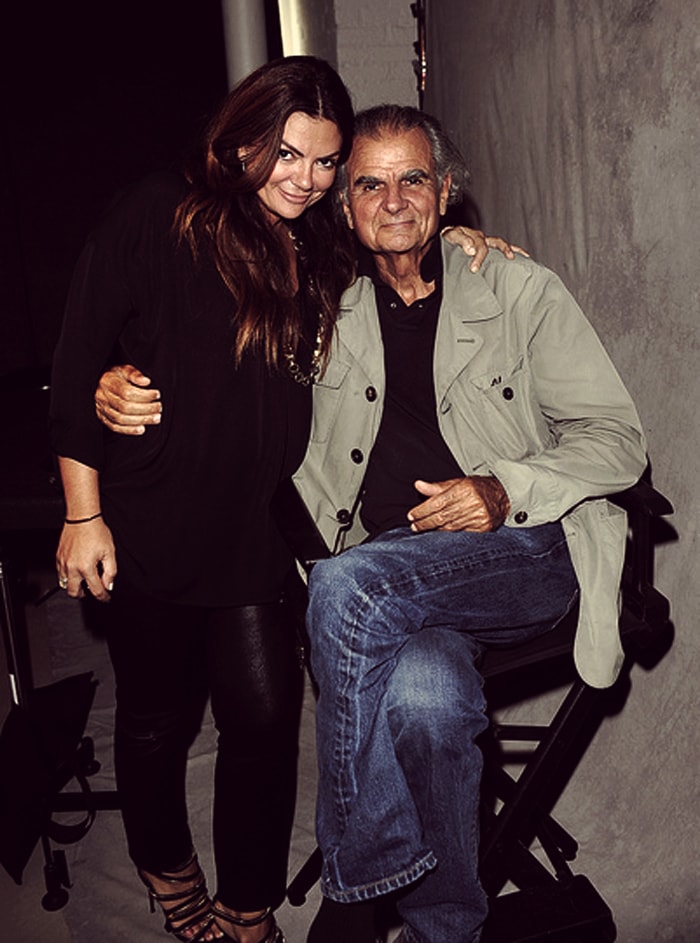 PHOTO: Natasha Koifman and Patrick Demarchelier in the IT Lounge Portrait Studio in 2012.
In 2012, NKPR launched the portrait studio component of the IT Lounge with world renowned Vogue photographer Patrick Demarchelier as the headliner. Natasha recalls how NKPR came to secure this iconic photographer:
"I was watching Devil Wears Prada one weekend, which is one of my favourite movies, and that scene came on where Miranda says, 'Get me Patrick.' I thought, 'We should get Patrick!' So, on Monday I went into the office and asked the team, 'What do you think about getting Patrick Demarchelier?' And they were like, 'We can get Patrick?' I said, "I don't know, but let's try!'"
We of course did get Patrick and, when we converted our office space for the IT Lounge, Natasha's office became the official portrait studio. In addition to Demarchelier, we extended the "photo call" by inviting some Canada's most established fashion, beauty and cultural influencers to contribute their talent to the photo studio.
IT Lounge guests were Coveteur'd in a space curated by stylist Erin Kleinberg. Dustin Rabin, known for photographing the likes of Dave Grohl, Jay-Z, Paul McCartney, Dita Von Teese and Richard Branson, turned his lens to IT Lounge guests. And, Caitlin Cronenberg, who later became the IT Lounge portrait studio photographer for all subsequent years, brought her photographic talents to the IT Lounge.
SHARE
Tweet