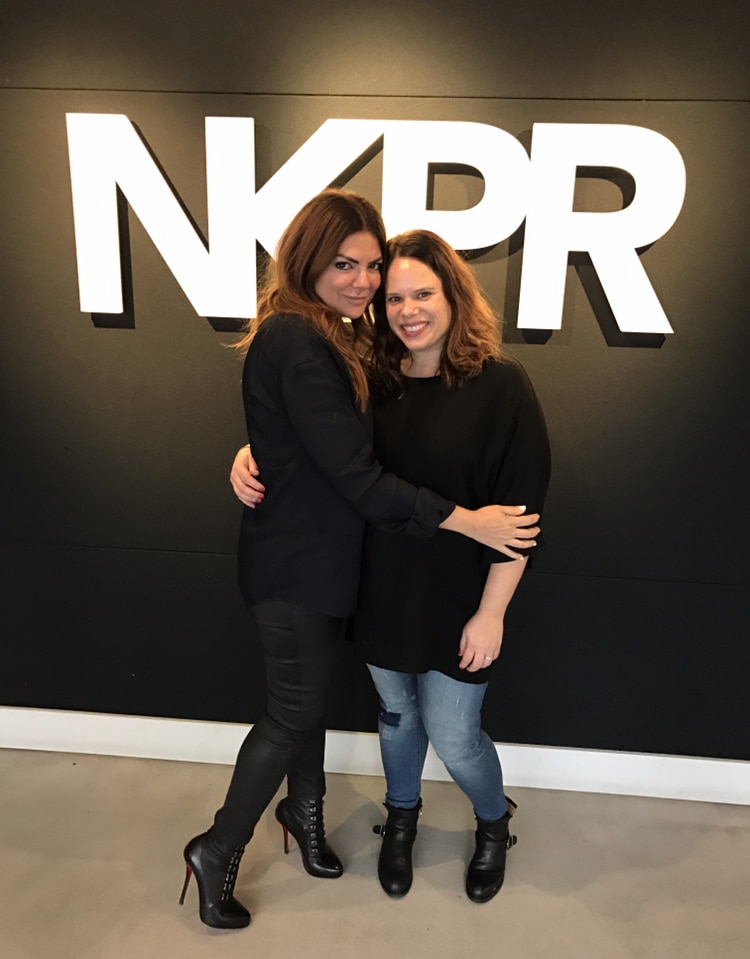 PHOTO: Natasha and Kari Hollend at NKPR in Toronto in 2016.
Kari Hollend, NKPR's first employee shares life lessons from her time working with Natasha:
"I have so many fond memories, its hard to pick one. Here is my list of amazing memories working with Natasha.
1. Natasha taught me that no job is to small. She was not above anything. It was just the two of us working out of her basement and that meant she was stapling the press releases along side me (yes, we printed and stapled them back then). 
2. Every obstacle could be overcome. I met Natasha when I was a teenager she worked at Mendocino. She was a single mother raising an amazing son. She worked her ass off at every job she had and each step she grew, and became more successful. I worked with Natasha as well when she was at Sonar. It was so inspiring to watch her take that risk, leave her job and go out on her own. FEARLESS.
3. She taught me the importance of caring for your people. Natasha was my boss, but she was also my friend and my mentor. She cared about my life and how my life affected my work. She has always handed out the best advice and wisdom. She is still to this day some one who I go to seek counsel. She will forever be one of the board of directors of my life.
4. She taught me it is ok to be a smart, beautiful and strong woman. She NEVER dumbed it down. She is as beautiful as she is smart and unapologetic about both. She could take on a room full of men and hold her own. It is hard in this world (STILL) to be a female leader.  
5. You can NEVER and i repeat NEVER wear or own too much BLACK.
6. She taught me how to be a working mom. She always puts Justin first. The work life balance is not easy. I didn't know then just how hard that juggling act is, but I do now. She is an inspiring mother. 
Natasha has had a huge impact on my life, my career, my outlook on life. She taught me how to work hard, how to keep going, and never take no for an answer. She taught me what it means to be a strong powerful woman and I am eternally grateful."
SHARE
Tweet