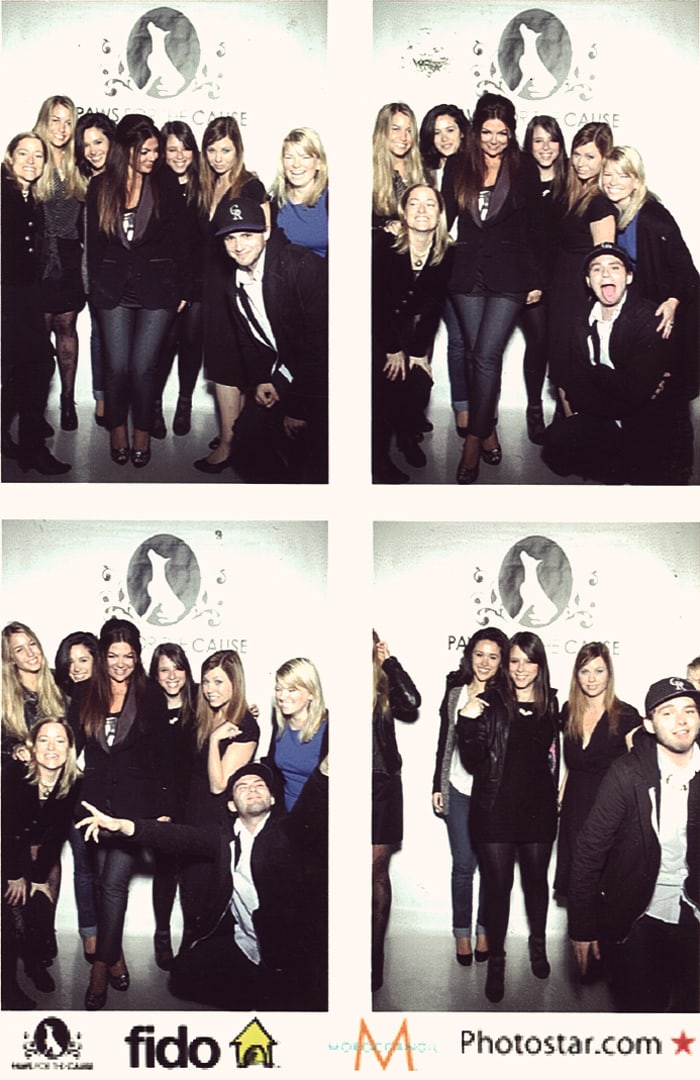 PHOTO: The NKPR team including from left to righ: Jeannette Brumell, Lauren Cohen, Aimee Keane, Natasha Koifman, Rebecca Kogon, Kristin Newbigging, Justin Koifman and Jordan Moore.
As the PR agency for the 3rd annual Paws for a Cause charity event in 2012, NKPR managed all the media relations for the gala. The event included a professionally groomed dog show, a dog-centric photo exhibit and a special appearance by the Instagram sensation duo Theron Humphrey and his coonhound Maddie!  Natasha who walked the runway was wholeheartedly cheered on from the sidelines by the NKPR team!
All proceeds from the event went towards the Central Toronto Veterinary Referral Clinic (CTVRC).
SHARE
Tweet