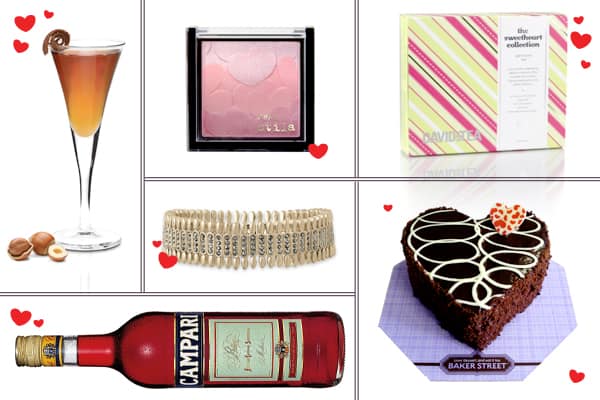 This week's IT List is all about Valentine's Day! Whether single or attached, this love-dedicated holiday can be incredibly polarizing! One thing we can't debate? All the amazing products that come out during the month of love!
What do you get when you combine a mouth-watering Heart Truffle Cake from Baker Street, a decadent Frangelico and SKYY Vodka cocktail, and the romantic Sweetheart Collection from DAVIDsTEA? A triple threat of delicious treats for the day of love… or any day really! [Toronto Sun]
Looking for a sexy surprise for your partner this Valentine's Day? The We-Vibe 3 is the hottest couples sex toy on the market with 6 vibration modes and a completely waterproof design! [Women's Post]
Italian aperitifs like Campari and Aperol were one of the top cocktail trends of 2011! With a glowing-red colour, these two spirits are a non-cliché way to indulge in pink drinks this Valentine's Day! [Globe & Mail]
No Valentine's Day outfit is complete without the proper accessories! A stunning Lia Sophia bracelet and statement ring are sure to please your loved one! [24 Hours]
Give your face a rosy glow this Valentine's Day with Stila's new stunning collection of spring essentials! We love this gorgeous heart-patterned blush palette! [iVillage]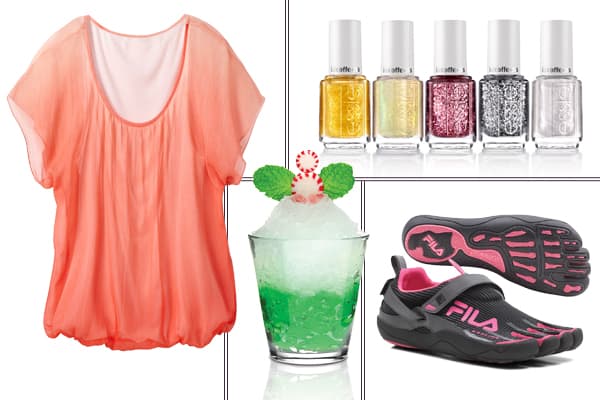 Did you make a New Year's resolution this year? This week's IT List celebrates the start of 2012! Our prediction so far… it's going to be an amazing year!
New Year's Eve may have passed, but that doesn't mean you have to stop celebrating. Tasty holiday drinks from SKYY Vodka, Campari, and Cabo Wabo Tequila  are sure to keep the party going all year long. [Toronto Sun]
We are loving Pantone's 2012 Colour of the Year! (note Tangerine Tango filled blog post below) Stay on-trend with this sheer blouse from RW&CO.'s spring collection! [Toronto Sun]
One of  the most common New Year's resolutions is to lose weight and get fit! But you don't have to kill yourself in the gym to get results. Introduce walking into your routine to kickstart your fitness goals! Our favourite walking shoe – the very cool Fila Skeletoes! [Insert Magazine]
Bling in the New Year with essie Luxeffects polishes! The sparkle doesn't have to stop after New Year's Eve and these essie polishes will help you shine throughout 2012! [Beauty Connexion]