With every new year comes a much-needed fresh start. From purging the songs we don't listen to from our playlists to the much needed editing of our wardrobes, we're finally getting around to starting anew in 2013. With the helpful eye of Pantone, this year is already looking lively, radiant, and lush (in their words!). Forecasting the colour of the year as emerald, Pantone, practically a global colour authority by now, has given us the perfect excuse to update out 2012 inventory of hues. Ushering a sense of harmony and well-being, emerald seems like the perfect choice for an exciting and balanced year. We've gathered some of our favourite items below!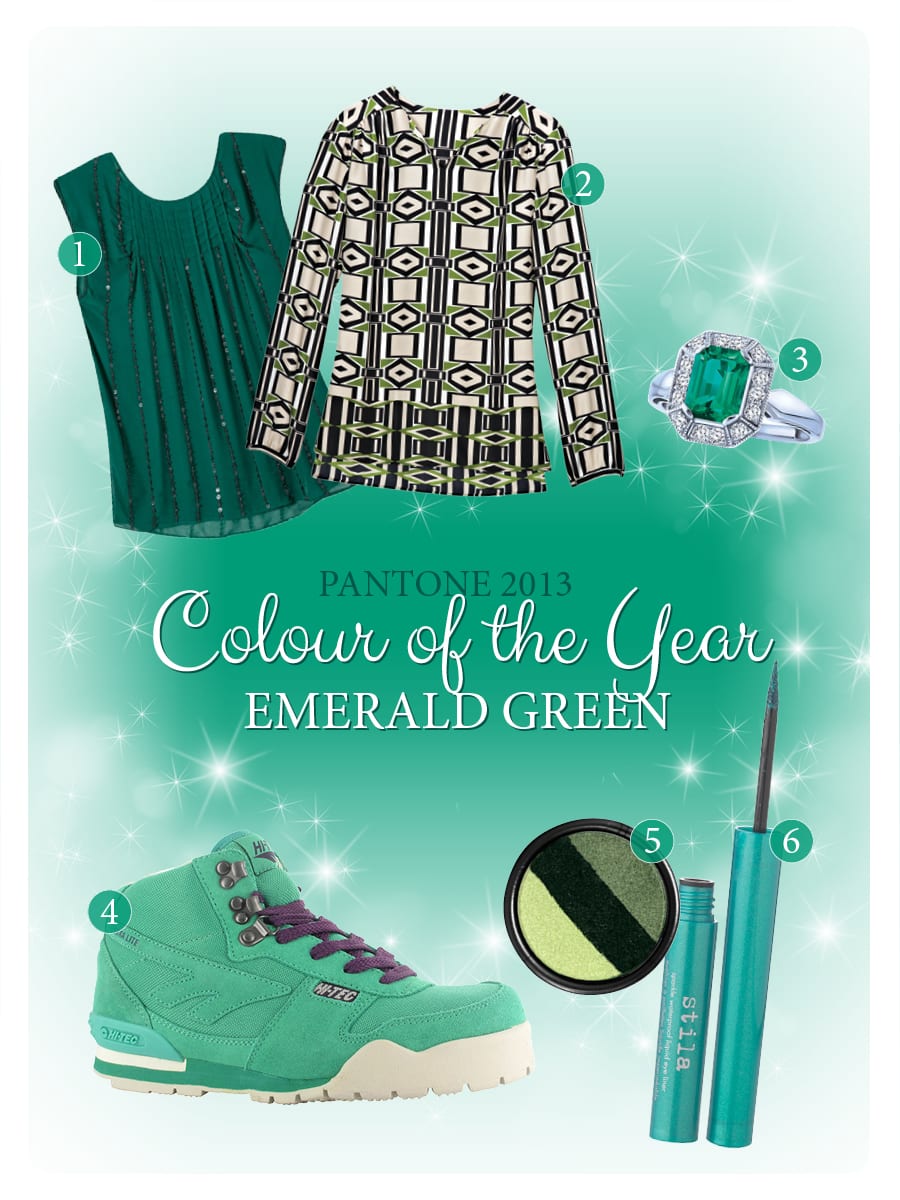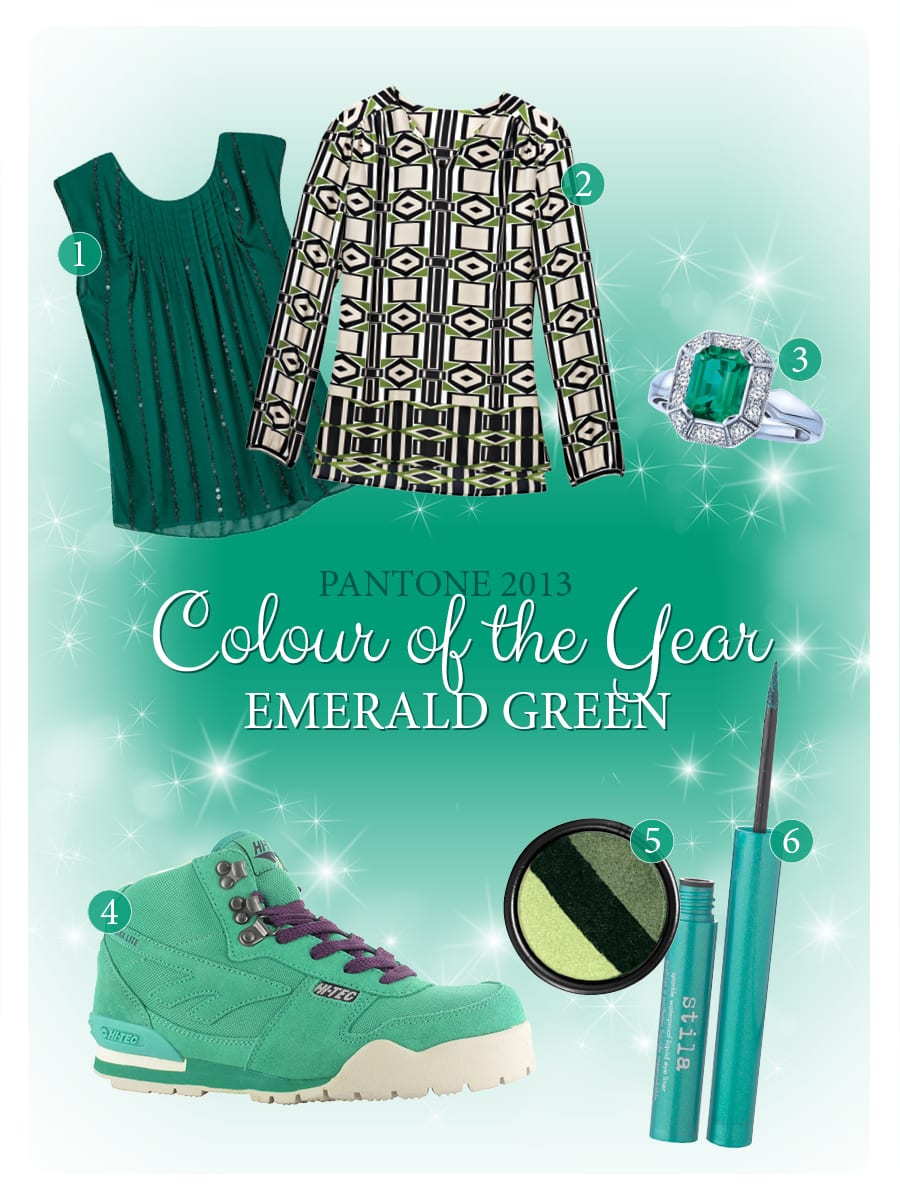 1. A great transition piece from day to night, this RW&CO. Emerald Sequin Blouse is a definite hit at the office, a client lunch, or a Happy Hour date with your girlfriends!
2. This Jones New York blouse is a perfect kaleidoscope of chic, playful shades that are guaranteed to brighten up any outfit.
3. Statement rings in bright and luminous colours are a sartorial staple that isn't going anywhere. This stunning Ben Moss Emerald Ring from SHOP.CA is a great way to usher in the new year with a healthy dose of sparkle and glam. It's also the perfect gift for that special someone…just saying!
4. HI-TEC's Sierra Lite Original combines an unexpected pop of colour blocking (one of our favourite trends of the year!) with a comfy and wearable shoe. Multitasking at its best!
5. Stila's Eye Shadow Trio in Going Green is your new best friend. A gorgeous trio of very wearable shades that complement every complexion, this baby can do no wrong.
6. Stila's Sparkle Waterproof Liquid Eye Liner is no stranger to our top items, but its gorgeous colourful shell and unbeatable staying power (we swear by it!) are just a few of the reasons why this is your new vanity go-to.
Got your own favourite emerald must-have? Tweet us yours at @natashankpr!