Careers
Careers
We tell meaningful stories that make a difference.
Come join us! 
Natasha Koifman started NKPR in 2002 with a mission: to pick and choose the clients and partners we work with and build a platform to be able to instill change.
These two principles remain constant today.
We do smart, good work for our clients, surrounded by people that inspire and empower us. And through our efforts and programs, we have raised over $30M for causes worldwide.
While we're constantly learning, growing, and evolving within the ever-changing landscape, our values which are the defining aspects of our culture, are the same:
Entrepreneurship
NKPR started as a one-woman shop and though we have grown, we remain privately owned, and that entrepreneurial spirit still drives us. We empower our team to lead like entrepreneurs, to tackle new challenges and play an active role in innovating how we do business.
Client partnership
We are a true partner at the table to our clients. We listen first. We take time to get to know their business, understand their goals, and use all the tools in our toolbox to make a meaningful impact on their business.
Collaboration
Our shared passion unites our team to make a difference for our clients and the world. Each individual is valued for their strengths and contributions. We all show up for one another and figure it out together.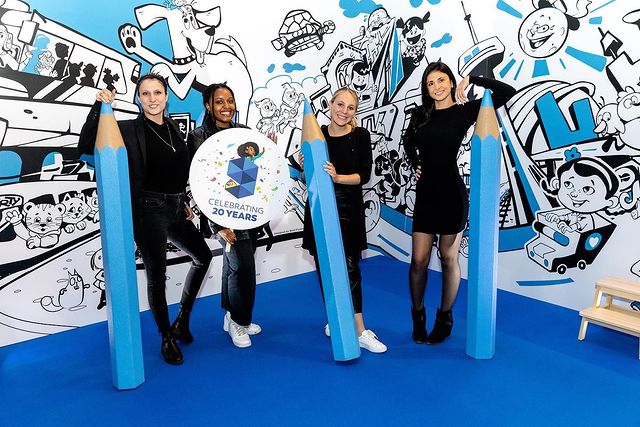 Creativity & Innovation
Our industry is ever-evolving, and so are we. We are well-read and worldly, and we are passionate about storytelling. We are curious about trends and new ways of delivering our message and are driven to consistently innovate our approach to reaching target audiences and consumers.
Mentorship
Wherever we are in our careers, we all have something to learn and something to teach. We've structured our business and created programs that provide opportunities to build skills and grow at all levels. Natasha and the senior team have an open-door policy and are actively involved with all mentorship and training.
Giving Back
At the end of the day, our mission is to instill positive change. We lead with kindness and compassion and make it a priority to integrate Cause into everything we do.
Benefits
Comprehensive Health & Dental Plan
Employee & Family Assistance Program
Food & Snacks
(mostly healthy but we have a sweet tooth!)
Company-wide Volunteer Campaigns
Team Events and Social Activities
Internship Program
If you are a recent graduate or in the early stage of your career and want to gain more experience, check out our 6-month paid internship program. You will have the opportunity to participate in dedicated training sessions and work with account teams to gain broad exposure to various skills, including media relations, social media, event planning, client relations, and measurement reporting.