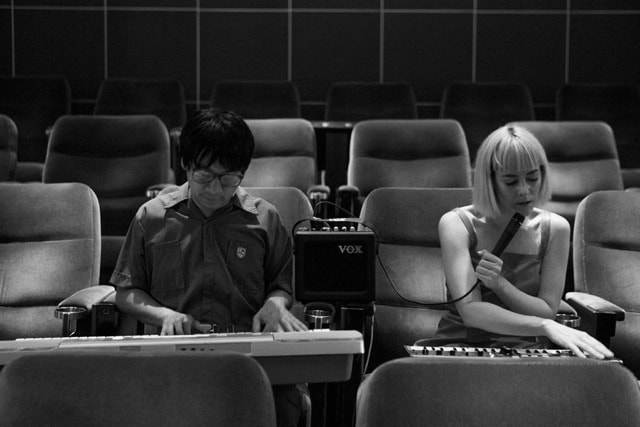 From an inspiring performance by two-artist music group The Shoe to a fashion presentation by Italian fashion label LIU JO, the Thompson Toronto has been the hot spot this week! In just 12 short hours, the trendy hotel hosted two big events creating buzz across the city!
On Tuesday, Thompson Toronto hosted The Shoe for their Summer Tour featuring The Hunger Games star Jena Malone. The duo performed for the public in the Lobby Bar, followed by an intimate performance on the Rooftop Lounge overlooking the city skyline.
The following morning the hotel's screening room hosted the Canadian debut of contemporary Italian fashion label LIU JO to  their Fall/Winter 2014/15 collection!
We can't wait for more summer events at Thompson Toronto, we hear the Rooftop Lounge has a fabulous cocktail selection!
Some pictures from both events…