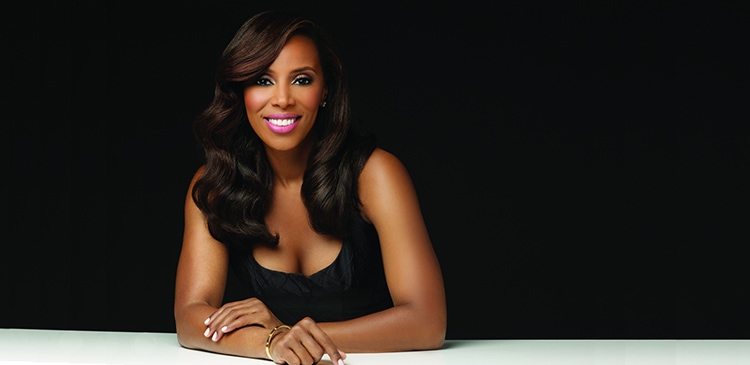 The Canadian Arts and Fashion Awards (CAFA) annual awards gala is fast-approaching! With just three days until the event, it's safe to say the excitement is in the air. The awards were created to celebrate outstanding achievements and emerging talent in the Canadian fashion industry and NKPR is so proud to support the 3rd annual awards show!
In anticipation of Canada's most fashionable night this Friday, April 15th at the Fairmont Royal York, we chatted with CAFA Jury Member, celebrity stylist and author of Effortless Style: the amazing June Ambrose! From her favourite trends for spring to her favourite Puffy look… read on for our 5 minutes with CAFA Jury Member June Ambrose.
NKPR: What is your first memory of fashion?
JUNE: Digging in my grandmother's closet and falling in love with her floral and chiffon gowns from the 70s, then later sneaking into her room to cut the hemlines to design Barbie dolls dresses hoping she wouldn't notice the missing pieces! 
NKPR: As a Canadian Arts and Fashion Awards 2016 jury member, what has this role entailed?
JUNE: Reviewing all the designer portfolios and profiles was quite enlightening and I took my role very seriously. It was not easy as there are so many talented candidates. But I looked for consistency along with creativity. I love a designer that disrupts things and who has a clear point and integrity for their brand. 
NKPR: We've heard you're a big fan of 70s dressing! What are your favourite trends for spring?
JUNE: The return of metallic and florals is quite exciting to me. The hippie-glam and flowy frocks are so fun and dreamy. 
NKPR: If you could re-live a single fashion look throughout your years of styling which would it be?
JUNE: That's a tough one after 25 years in the game, but I did enjoy designing and putting Puffy in a shiny red suit. 
NKPR: Ok, last question… what are you wearing right now? 
JUNE: Nude patent pumps, skinny, grungy black jeans, short sleeve sweater with a sequinned puppy on the front and my big "missy" superhero frames from my eyewear collection.
A big thanks to June for chatting with us! We're so excited for the awards on Friday… be sure to follow along on twitter @natashankpr for more behind-the-scenes coverage of the CAFA's!