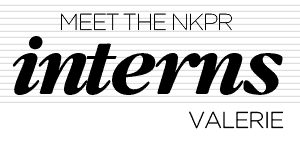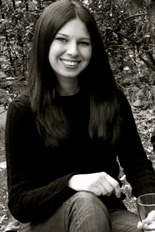 Interns are an integral part of the team at NKPR – we're always grateful for a few extra sets of hands especially during a busy season of spring previews!
Next up in our spring Meet the NKPR Interns series? Valerie Burnatowski!
Valerie came across NKPR online, was impressed with our client list and the rest is history! Valerie has had the opportunity to work closely on an exciting spring initiative (Stay Tuned!) as well as spring fashion previews!
Think you're up to the challenge? Get in touch to learn more about our internship opportunities.
What are you studying and where?
I graduated from the University of Toronto in June 2011. Most recently I completeled PR Management courses at McGill University.
Why PR?
Because its people oriented, creative and constantly evolving.
Salty or sweet?
Both- I can't take a side. I like em' all.
Daily must-read:
 Hello Giggles
What's the most exciting/bizarre thing that's happened to you at NKPR?
On the second day of my internship I got to my desk to find a We Vibe vibrator, what a bizarre surprise.
When you were a kid, what did you want to be when you grew up? How about now?
I wanted to be an author and a talk show host. I'd still love to be a talk show host- a hybrid of Chelsea Handler and Oprah. As for my aspirations to be an author I do plan on coming out with a comedy style memoir- I'm already 500 words in.
Facebook or Twitter?
Twitter, with only 140 characters people have no choice but to get to the point.
What company, brand or product would you love to work on?
I would love to work on the alcohol brands, like Wild Turkey. And of course I would love to work on TIFF.
Favourite song-of-the-moment?
The entire Pistol Annies CD "Hell on Heels".
What's your idea of happiness?
Happiness to me is being with my family, we're loud and always laughing.
TV Guilty Pleasure?
Celebrity Apprentice – because, well, it's ridiculous but also it's for charity. And I like keeping tabs on the Donald's hair.