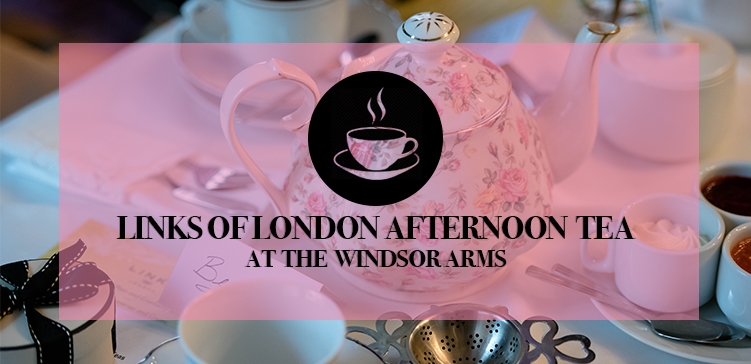 Enjoy Afternoon Tea with Links of London

Links of London recently introduced new charms to add to their stunning Afternoon Tea Collection! The charm additions include the adorable daisy, strawberry, cupcake, and sugar cube (which is made of solid-sterling silver, sprinkled with a generous helping of 216 sparkling pave diamonds)! To create the perfect Royal tea-inspired Sweetie Made-To-Order Bracelet, mix these in with the collection's miniature British biscuit charm, and traditional teapot, cup and saucer charm!
To celebrate the new charms for their Afternoon Tea Collection, Links of London hosted guests for Afternoon Tea at the Windsor Arms Hotel in Bloor-Yorkville!
Tea Etiquette Expert, Lisa Orr, taught guests the differences between afternoon tea and high tea, and how the Royals enjoy theirs! (The Queen loves Earl Grey with a side of Chocolate biscuit cake).
Along with finger sandwiches and pastries, the afternoon featured a candy bar where guests could fill up their Links of London gift bags with their favourite British sweets.

Of course, the afternoon wasn't complete without a Pop-up Made-To-Order Bracelet Bar! Each guest was complimented with a Links of London iconic Sweetie Made-To-Order Bracelet that they could customize with Afternoon Tea Charms of their choice! They also had the option to add an engraved Disc Charm and were given the chance to swap sterling silver rings with rose gold vermeil, yellow gold vermeil or rhodium rings for a bi-metal look.
What's your favourite Afternoon Tea Charm? Comment below or tweet us (@natashankpr) to let us know!