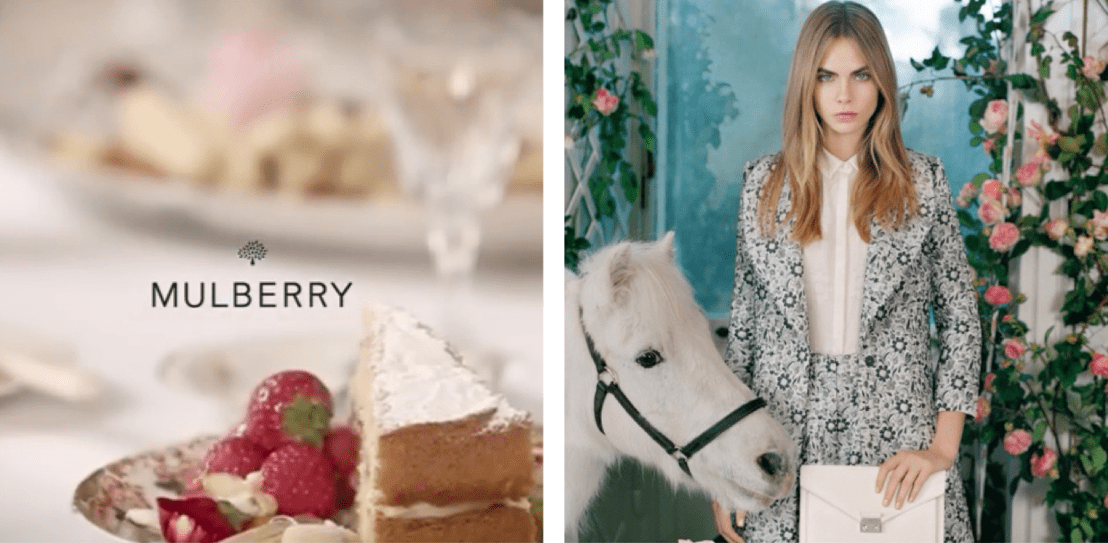 January 23, 2014, 5:08 pm
We're Cara Delevingne obsessed (let's be honest…who isn't?), so naturally we fell in love with Mulberry's Spring Summer '14 campaign starring the beautiful Cara and co-stars including a Parson's Jack Russell, a Patterdale Terrier and a Great Dane, a pelican, two cockatoos, a tortoise and a pony. The campaign is incredibly cute and quintessentially British, shot by Tim Walker and art directed by Ronnie Cooke Newhouse of House and Holme.
NKPR got a behind the scenes look at the making of the campaign – in the words of Cara, "it's the kind of girl you are I guess, you have the Mulberry-ness factor". With regards to her love of Mulberry and the new collection, Cara says "it's something about the heritage, but it's still just really cool and unique and new."
We couldn't agree more.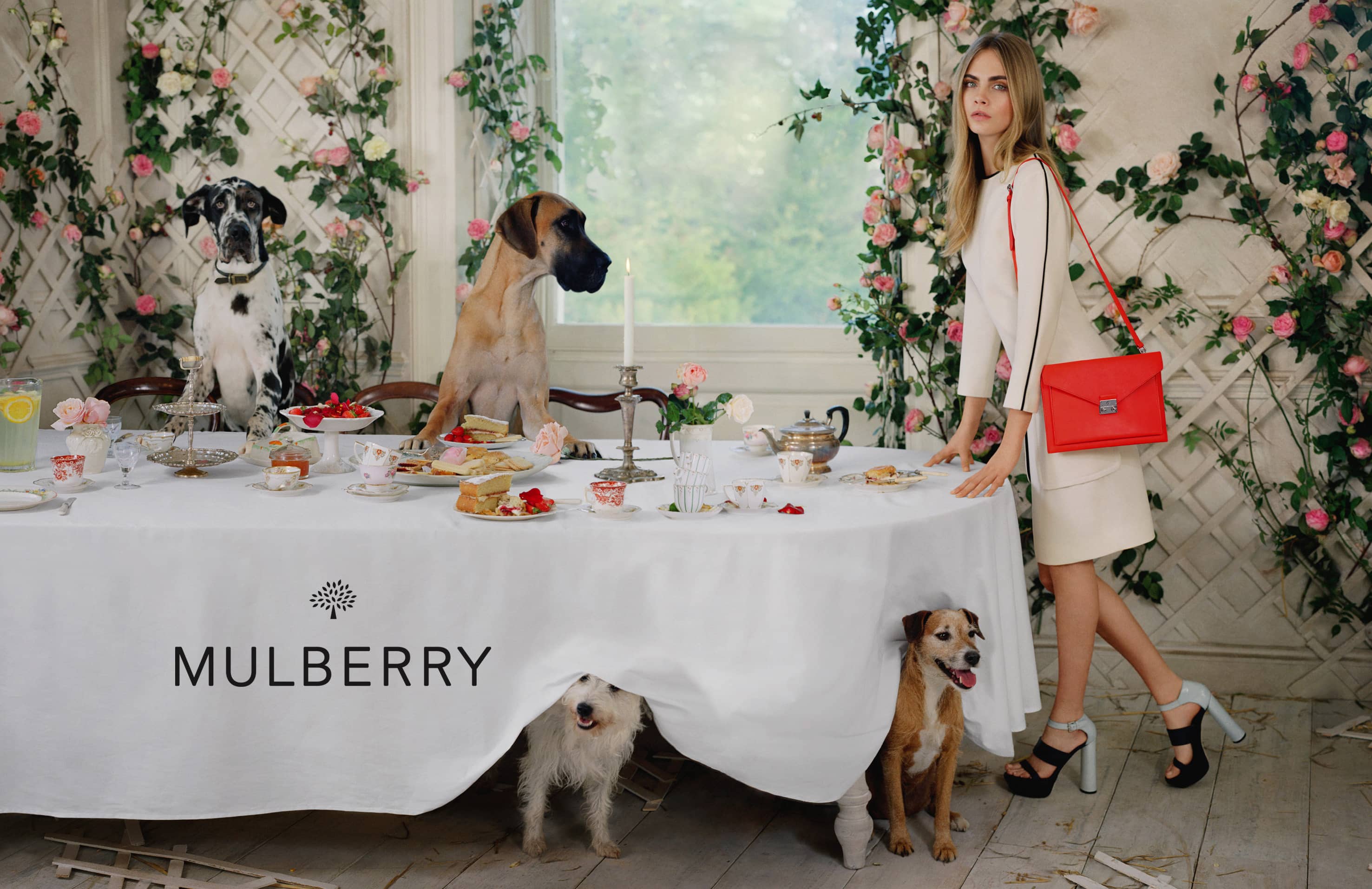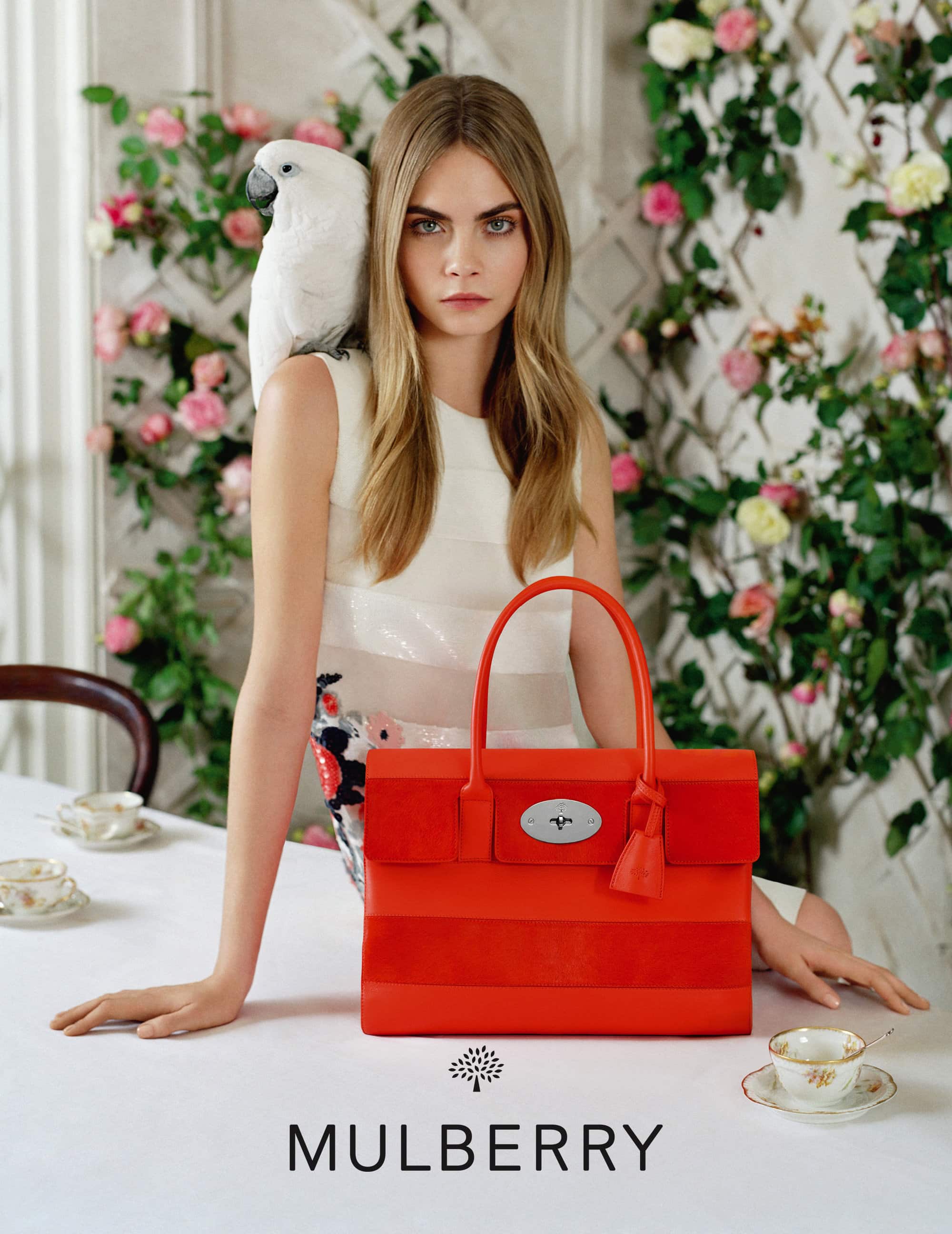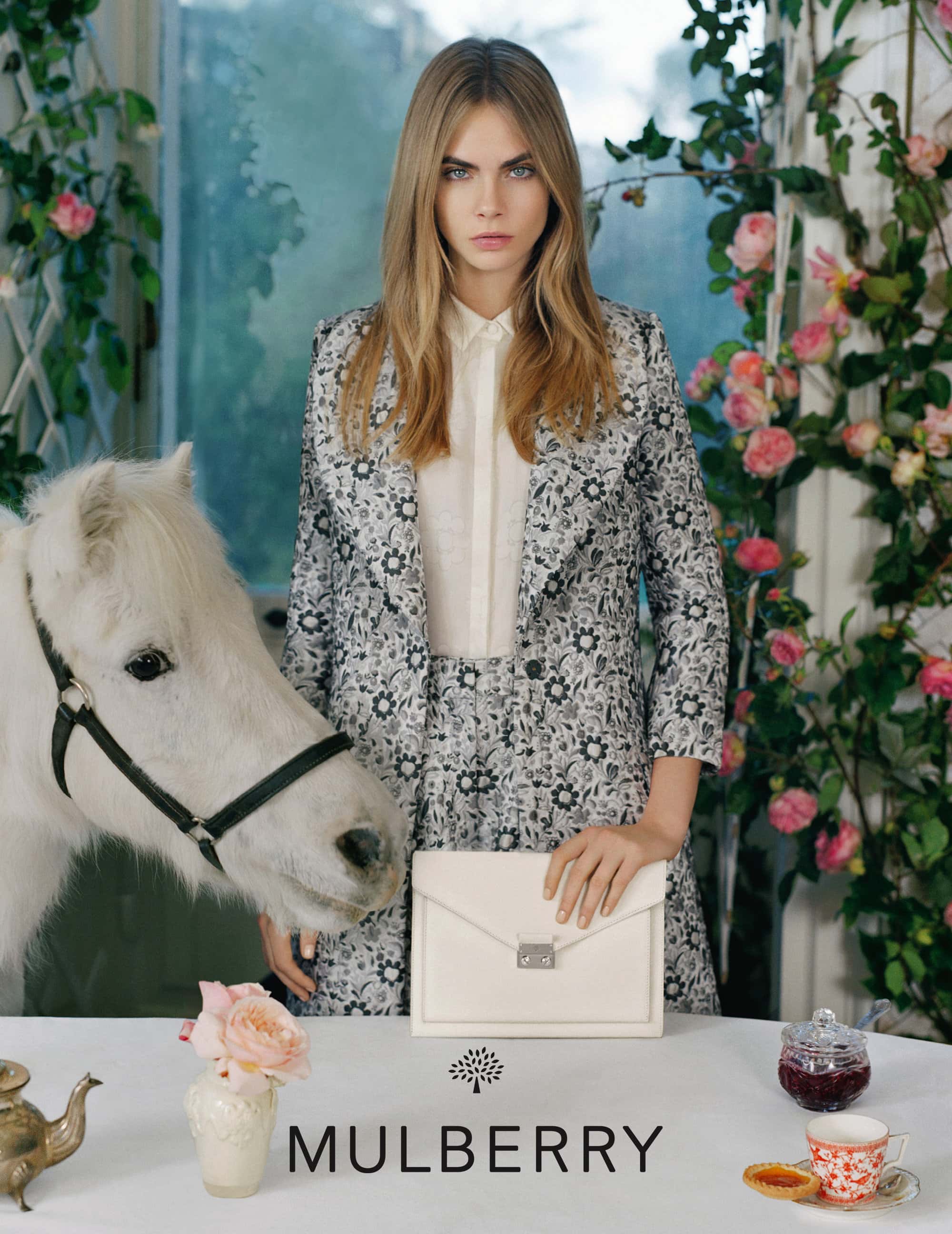 What's your favourite piece from the new collection? Tweet us at @natashaNKPR!