January 27, 2011, 7:02 pm
Our office was abuzz this week with celebrities! While NKPR is obviously a great place to hang out for any reason 🙂 the stars came in to shoot public service announcements for At My Best. Here they are in action:
Celebrity chef Anthony Sedlak practicing his lines to perfection. (If anyone knows about healthy eating, it's him!)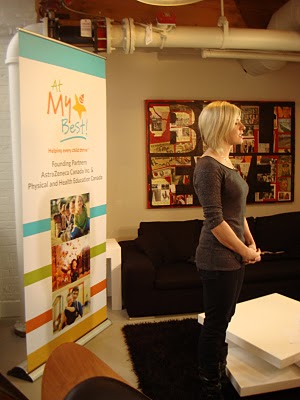 Tessa Bonhomme, member of the Canadian Women's Gold Medal Winning National Hockey Team, proves that she's a pro on the ice and in front of the camera.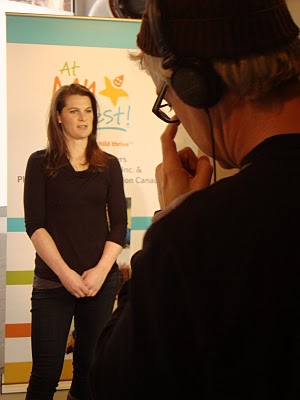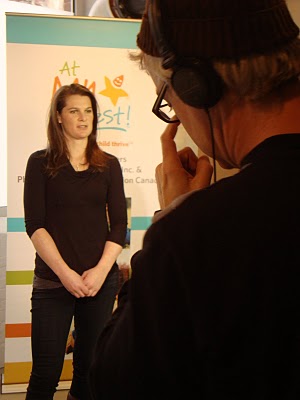 Jennifer Botterill, Tessa's teammate (and a three-time Olympic gold medallist!), talks about the importance of children's health while the director looks on.
Tracy Moore, host of CityLine, was kind enough to let us film in heroffice at Citytv! (That's Katy holding up the cue cards.)