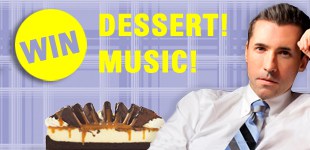 This is probably my favourite post of all time. Why? Because it could help you win two of the best things in the world: music and dessert! See what I mean? Best. Post. Ever.
Let's start with music, specifically Royal Wood's music.
The Juno-nominated singer-songwriter is performing at Celebrate Bloor on June 19 (click here for more details). To get you excited for the show, Celebrate Bloor and Royal want you to win this amazing prize package: a vinyl copy of Royal Wood's album A Good Enough Day (special edition); vinyl copy of The Waiting; The Waiting CD (signed by Royal Wood); A Good Enough Day CD; and two Royal Wood t-shirts.
To qualify to win, simply answer the following question via Twitter: What song do you hope Royal Wood plays at the Celebrate Bloor concert on June 19? All entrants must follow @blooryorkville, @RoyalWood and hashtag #celebratebloor in their tweet to qualify.
Now for dessert!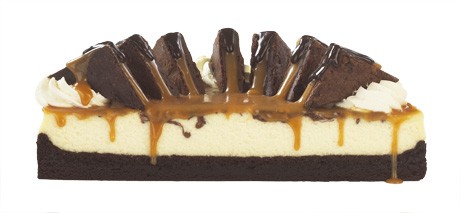 I know you like dessert. Who doesn't? But when you try to bake it yourself, do you:
a) drop the bowl of icing on your cat
b) burn your cookies to a crisp, or
c) use salt instead of sugar
If you answered "yes" to any one of the above questions, you could win a sweet treat from Baker Street! Here's how:
In celebration of Kitchen Klutz Day on June 13, Baker Street wants to keep you away from the kitchen and keep you well fed, too! To be eligible win a fresh, handcrafted dessert, simply post your klutziest kitchen moment (in writing) on Facebook and sign-up to follow Baker Street on Twitter.
Good luck!
Natasha