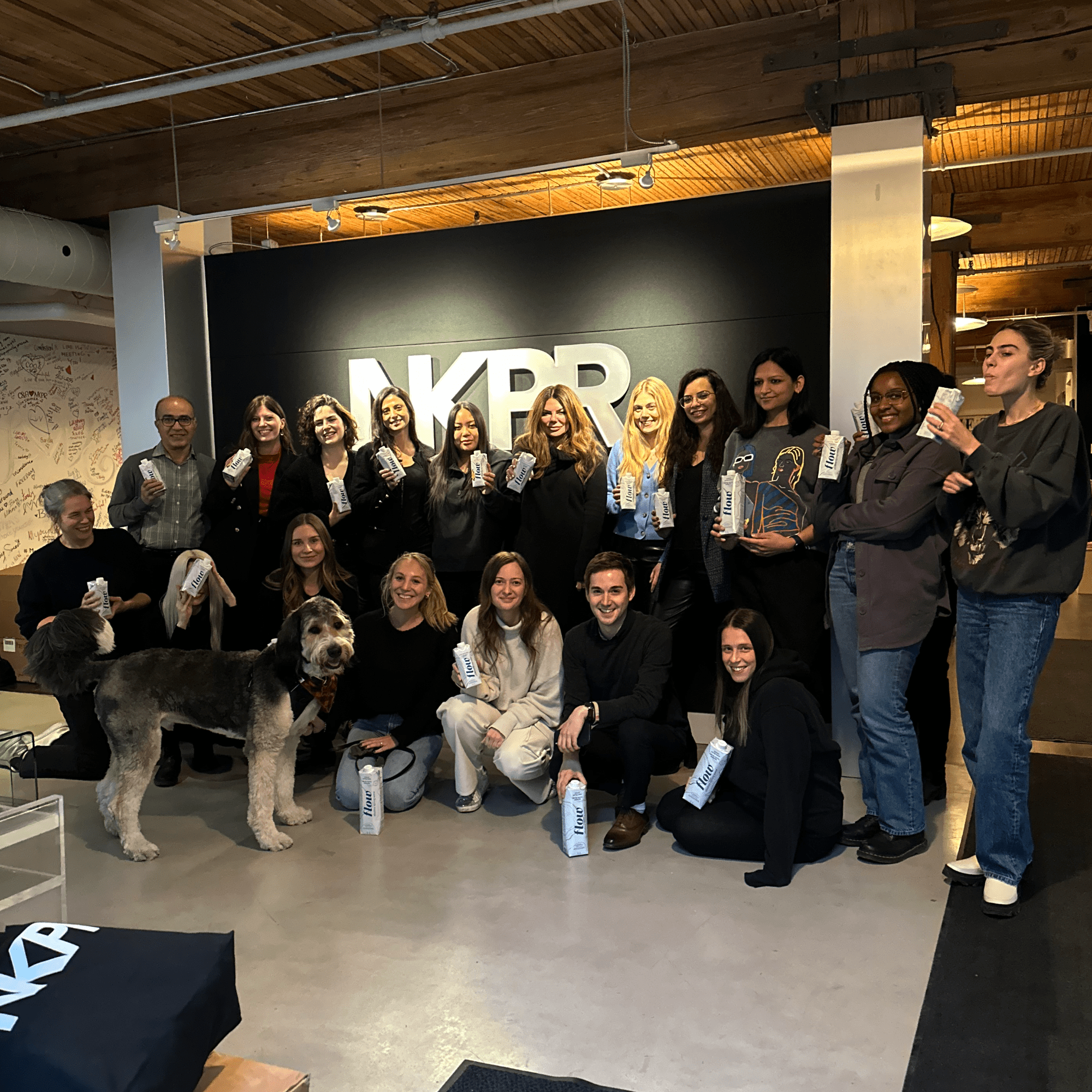 January 19, 2023, 8:31 am
How do you stay on top of your health goals? Well, at NKPR, we're getting things done – one sip at a time! In the spirit of workplace wellness and building strong habits, Team NKPR is embarking on the #Flow30 challenge this month – the goal is to drink 3L of Flow Water a day for 30 days! Drinking enough water can sometimes feel like an uphill battle — that's why we decided to accept the challenge and turn it into a fun way to stay hydrated! Believe it or not, getting the right amount of H2O can have tremendous benefits – think increased focus and improved brain function, as well as fewer headaches and healthier skin. With regular check-ins, the team plans to stay on track and support each other along the way!
We all know that the water we drink matters – and with our client Flow, it's more than just for hydration. #Flow not only provides you with pure, naturally alkaline water but also comes in sustainable packaging that's better for the environment!!! Cheers to building a fresher and healthier 2023!