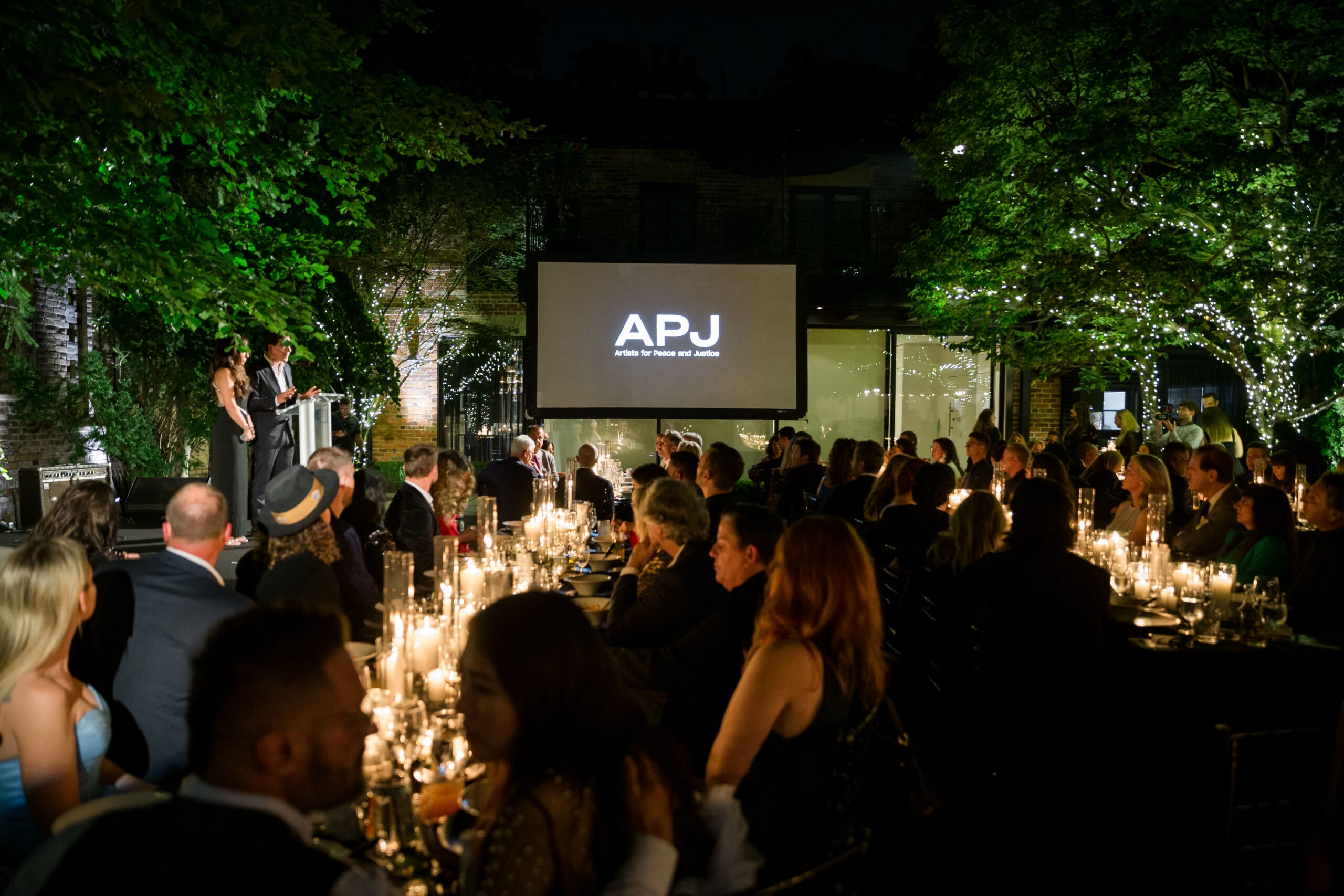 September 29, 2022, 5:33 pm
Our 14th annual Artists for Peace and Justice gala took place on September 10, and it was an evening well spent in the company of local and international changemakers who opened their hearts to support education in Haiti. It's true, when like-minded and benevolent people come together, magic happens – and together we raised over $725,000 that will all go towards our Academy of Peace and Justice!
Co-chaired by Natasha Koifman and Zoomer Editor-In-Chief & Publisher Suzanne Boyd, the APJ Gala was attended by 120  guests, including notable celebrities like Hayden Christensen, Nelly Furtado, P.K. Subban and APJ Canada Board Members George Strombopoulos (Strombo), Shantelle and Yannick Bisson, Rose Mantella, Carrie Kirkman, Sholeh Alemi Fabbri and Joanne Bull; amazing people who lend their time and voices to important initiatives.
The evening was emceed by Strombo and TV and radio personality Natasha Gargiulo and featured beautiful musical performances by Fefe Dobson & Dan Kanter and Haitian artist Wesli Louissaint! 

This year, the prestigious Canadian Changemaker Award went to Dax Dasilva for his unwavering dedication to conservation through his non-profit environmental alliance, Age of Union, while Eric McCormack took home the official Artist for Peace and Justice Award for his continuous commitment to doing social good.
One of the highlights of the Gala was the live auction led by our amazing auctioneers, Mandy Rennehan and Lauren Ferraro. The items that were up for grabs included stunning and unique artworks created by Russell Young Art, Mr Brainwash Art, Eric Hendrikx and Peter Triantos, Anthony Ricciardi, 416Artistry, Peter Tunney, business class round trip tickets courtesy of Air Canada, a private suite for up to 16 people to a concert or baseball game courtesy of Lawson Media Events, and a South Sea Pearl and Diamond Ring donated by Royal de Versailles. We are immensely grateful to everybody who donated!
The people of Haiti are still suffering from the aftermath of recent earthquakes, years of political instability, and ongoing food and water shortages, and it breaks our hearts to see the current state of this once rich, vibrant and beautiful country. At APJ, we firmly believe that education holds the key to ending the cycle of poverty for Haitian youth and can open the doors to a brighter and more stable future for them.
We are so incredibly thankful for the kindness, generosity and support of our sponsors, guests and board members who come together year after year, helping APJ make a meaningful impact on those who need it most. Here are a few milestones that our Academy for Peace and Justice has achieved:
– Over 27,000 students have attended the Academy since we opened our doors in 2010
– Over 1,300 students have graduated since 2016 with an average overall pass rate of over 90%
– The Academy employs 130 teachers and annually provides education to more than 3,700 students!
See you next year!