This week marked the first day of Spring, and we're having some record-breaking sunshine in Toronto. Changing seasons definitely make me think about changes I want to make in my life. And with all this spring fever, I'm also thinking about my spring wardrobe!! Fashion-wise, it's a tough season for me because everything seems to be either neon or pastel and a challenge to my all-black "uniform!"
On Tuesday, I checked out the new RACHEL Rachel Roy  collection. (Available at The Bay)  I surprised myself slightly by gravitating towards the "love lock" pattern tank. 
As I'm sure you've figured out, I'm a romantic at heart and the story behind this design won me over. The designer was inspired by the "love locks" on the Pont des Arts bridge in Paris  where couples write their names on a padlock and lock it to the bridge. They then throw the key into the river as a symbol of their undying love. And (okay, okay!) it doesn't hurt that pattern is grounded on a solid black background…and did I mention that Paris is one of my favourite cities in the world and one of the most romantic??
I always love to wear clothes and jewelry that are reminders of a favourite place and time, or a secret little message of affirmation. Even the names of products sometimes call out to me (make-up colours too! – don't you sometimes make a final lipstick choice JUST based on the name!?) This week, I took that a step further and arranged to get my second tattoo. I love cursive font tattoos and this will be a simple script on my left arm saying "Be Brave" – a daily reminder for me!
This will be my second affirmation tattoo. I also have "Gratitude 26" on my right arm, meaning "gratitude to the power of 26." The number 26 holds special meaning for me as it seems to recur for me around special days (including the birth of my son!) I love the idea that these tattoos are little talismans, guiding me though my days and often secretly hidden beneath my clothes. They really do make me feel brave, empowered and grateful.
Speaking of those traits… I had the pleasure this week of meeting some really remarkable women – the ladies behind the jewelry company lia sophia. Of course, I love my accessories, but what really spoke to me from this gathering was how this business empowers women to become entrepreneurs.
Lia Sophia's direct sales model enables women of any age, in any region of Canada to cultivate a passion for jewelry and grow a successful business, all while finding that elusive work-life balance – don't we all crave it!? I always thought work-life balance was about sacrificing something, but I'm starting to realize it doesn't have to be like that. My own personal picks included "Ilaria" ring and the "camlo" necklace – I wore both all night long!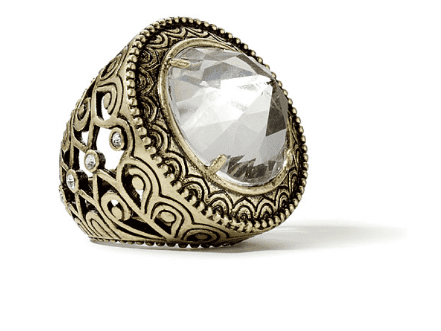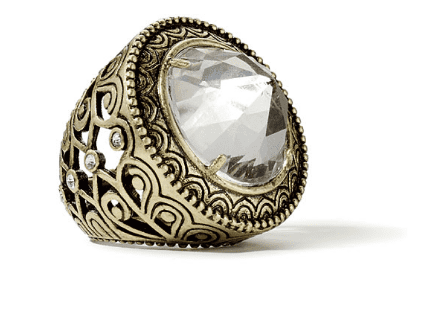 Over the course of the evening we listened to women who wrestle with that very modern conflict of work versus family. Their days were ruled by guilt – guilt when they were home that they weren't working and guilt when they were working that they weren't with their family. Many made the brave decision to "quit the cubicle" and have worked hard to find a way to still have a career but without the same family sacrifices.
We're often told we can "have it all". And this a liberating idea, but sometimes it creates pressure for women to DO everything and BE everything to everybody. I can definitely identify with the struggle to reconcile all of that without feeling like you've given up too much and have so much admiration for these women for finding their balance – beautiful baubles, savvy business and happy family life – WIN!
I found it interesting that a gathering about jewelry really became a conversation about BALANCE. For women, life is definitely not neatly compartmentalized!!  I feel very fortunate that my job lets me do what I love… BUT even more that the people and stories behind those businesses constantly inspire me.
So, tell me – what's on your wishlist for Spring style? Do you wear any jewelry or have body-art with a secret message of affirmation? And how do you manage to find that elusive work-life balance!? Tweet me @natashankpr!  
xo Natasha