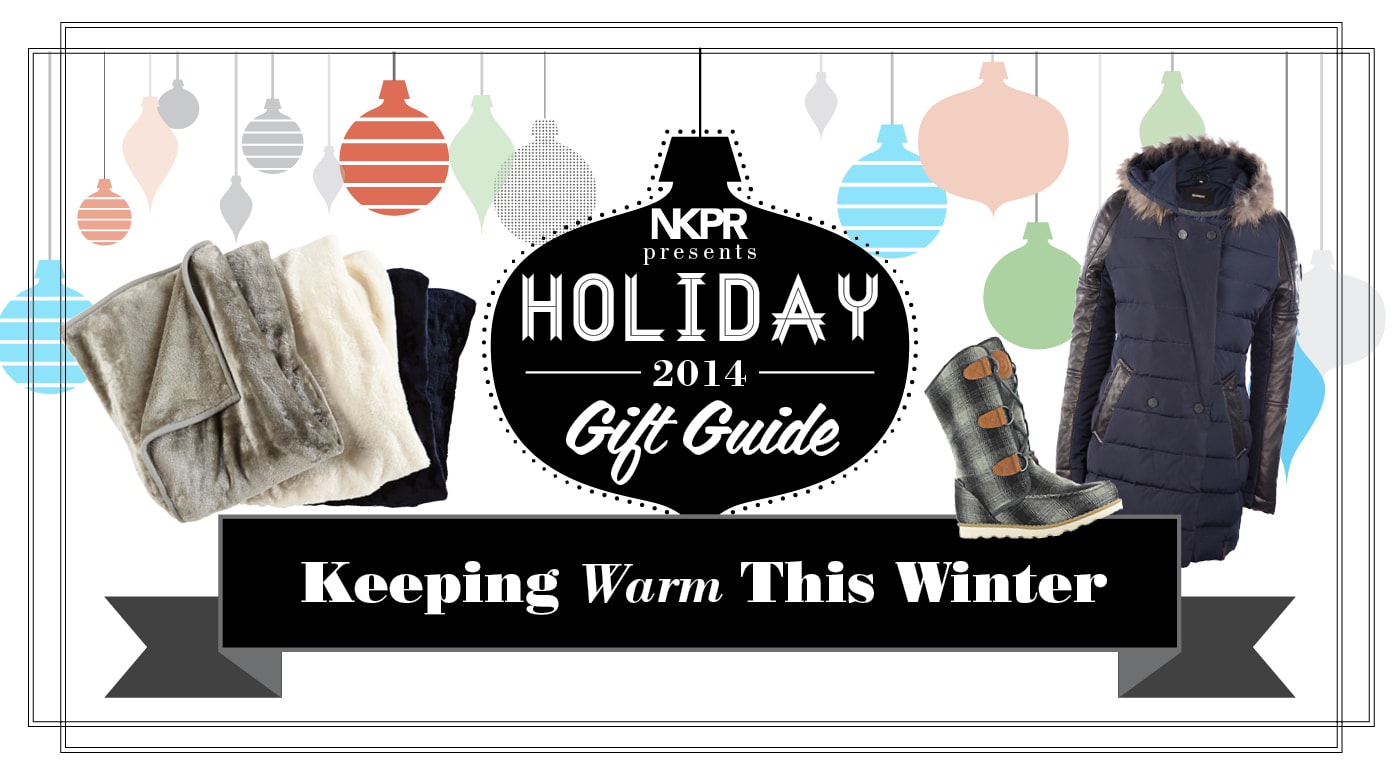 November 20, 2014, 8:17 pm
Here at NKPR we're huge fans of winter, but we know that adjusting to the cold weather can be a daunting task. Thankfully, there are many things that we absolutely LOVE getting cozy with to keep us warm all season long!
Here are a couple NKPR favourites that keep us looking forward to winter each and every snowfall…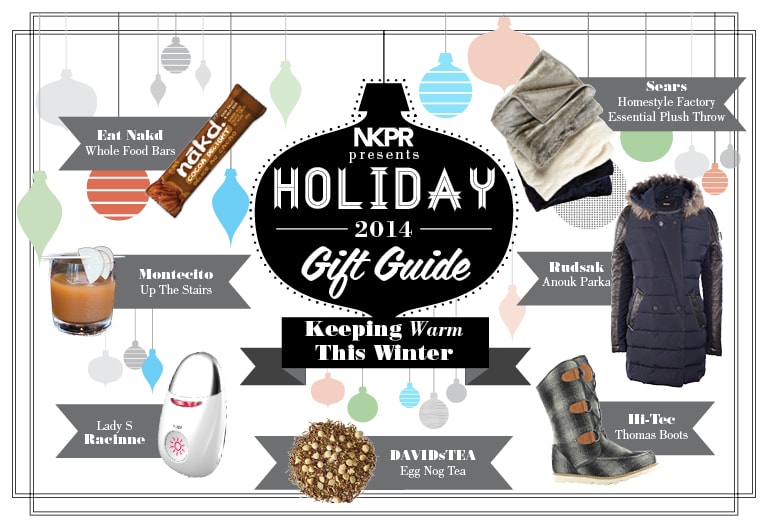 A hot drink is the best way to keep your mittens warm, and this season we're crazy for DAVIDs TEA's holiday special Egg Nog tea. This caffeine-free tea features ingredients like white chocolate, meringue and green rooibos. Without needing to leave the house, steep for 4-7 minutes at 205°F and drink on its own OR add frothed milk, sugar and voila! a homemade Egg Nog Latte! This delicious treat will keep you toasty and get you right into the holiday spirit.
Rudsak's Anouk Parka will do more than keep you looking stylish this season; it'll keep you ridiculously warm in even the coldest snowstorms (and what's more important than looking good in a snowstorm?). Decorated with edgy leather accents and a genuine raccoon fur hood, the Anouk Parka will have you looking forward to getting bundled and heading out into the cold!
Sears Whole Homestyle Factory Essential Plush Throw
Snowed in? You'll be thanking Mother Nature in no time as you snuggle up to the fire with a good book, some hot cocoa and a Sears Whole Homestyle Factory Essential Plush Throw. Softer than a brand new puppy, this throw is the perfect thing to cuddle up to, keeping you cozy all winter long.
Don't let any amount of snow keep you from enjoying the outdoors this winter. Hi-Tec's Thomas Boot is perfect for all snow lovers, offering warm but stylish comfort. Lined with a thick insulated layer that retains body heat while still allowing moisture to escape, the Thomas boots are made for the snowy, Canadian winters that we know and love. Forecast calling for 15 feet of snow? Bring it on!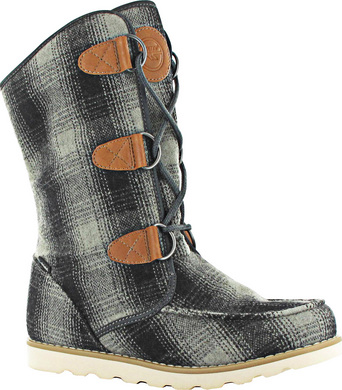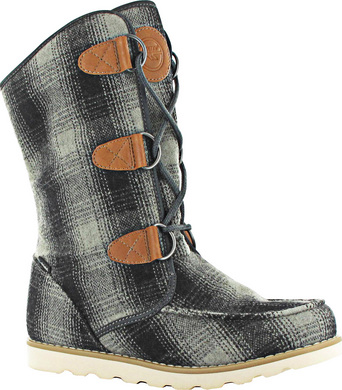 Filling yourself up with healthy, protein filled snacks is the best and simplest way to prepare your body for a long winter. Eat Nakd Wholefood Bars are packed with healthy, natural ingredients that provide you with all of the nutrients that you need to keep warm and energized when out-and-about this winter. Take a couple onto the ski slopes or out for a winter picnic – no amount of fun-filled winter activities will tire you out!
Racinne – Lady S At-Home Spa Device
Keeping warm in the winter is essential not only for you, but also for your skin. The Lady S by Racinne is an at-home spa device that uses heat to rejuvenate your skin, brighten your complexion and reduce signs of aging. While winter's dryness and harsh winds are in effect, your Lady S will keep you, and your skin, glowing all season.
 Montecito – Up The Stairs
If staying indoors is more your style, enjoy a view of the snowfall while sipping on a festive cocktail from Montecito. Up The Stairs is a seasonal favorite, made with brandy, pear liqueur, mint, lime and house-made apple cider, combined to create a pleasantly homey winter feeling. Montecito's warm, inviting interiors paired with a couple ounces of brandy will keep you feeling cozy while embracing the season!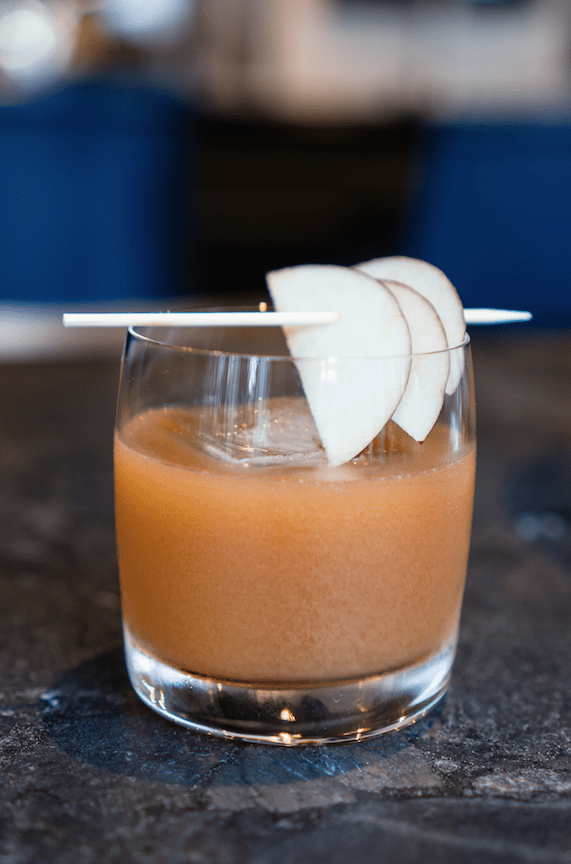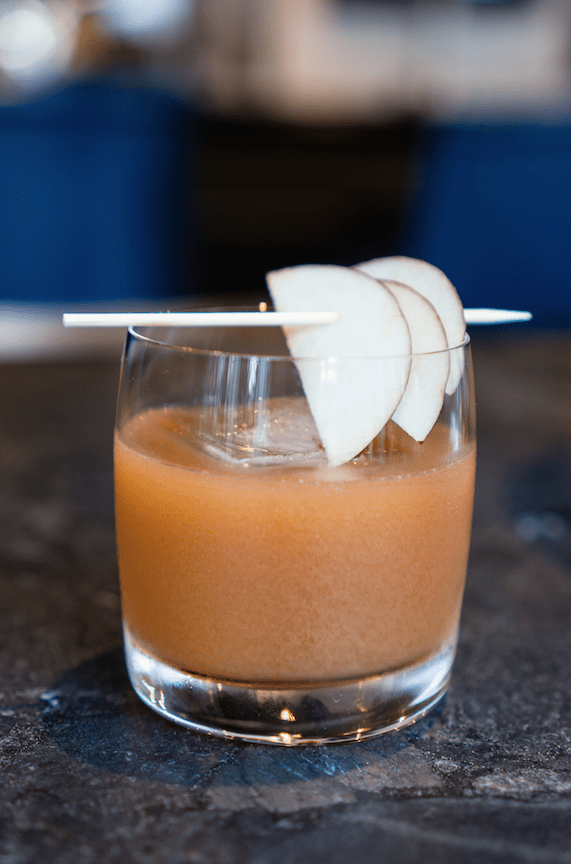 What's your favourite way to keep warm this season? Tweet us at @natashankpr!