We recently had the pleasure of hosting a "Kitchen Personality" Seasonal Culinary Showcase with premium kitchenware maker ZWILLING J.A. HENCKELS – a night of delicious food with a great group of fellow foodies and cooking experts! We transformed Natasha's home with stations inspired by four "kitchen personalities" – Le Gourmand, The Busy Bee, The Grill Master and The Sweet Tooth. Each served up a variety of tempting dishes prepared with a range of cookware from ZWILLING, DEMEYERE, STAUB and MIYABI designed for grilling, baking, searing and even flipping crepes! Needless to say we satisfied our tastebuds at these four cooking stations starting with…
The Grill Master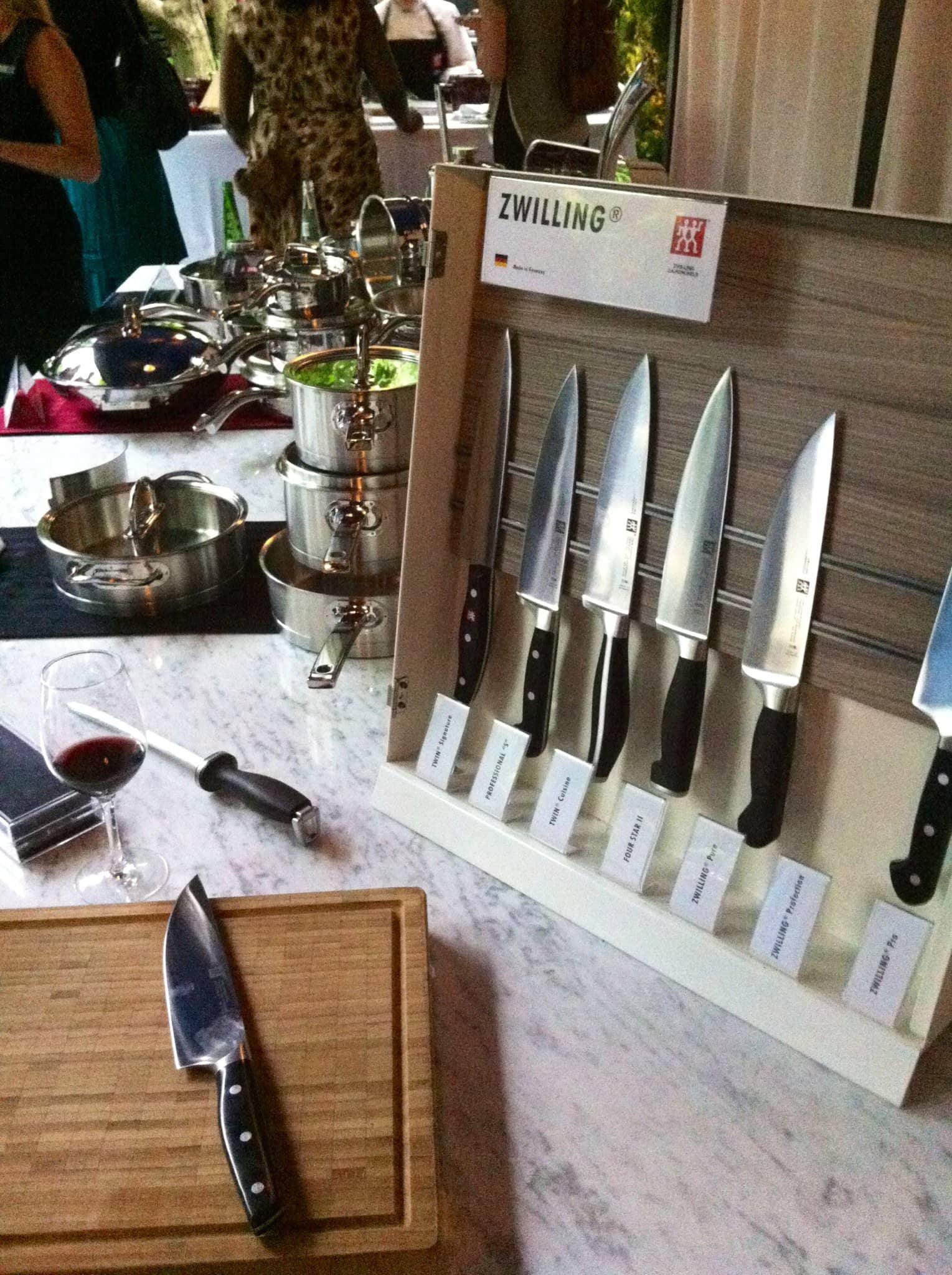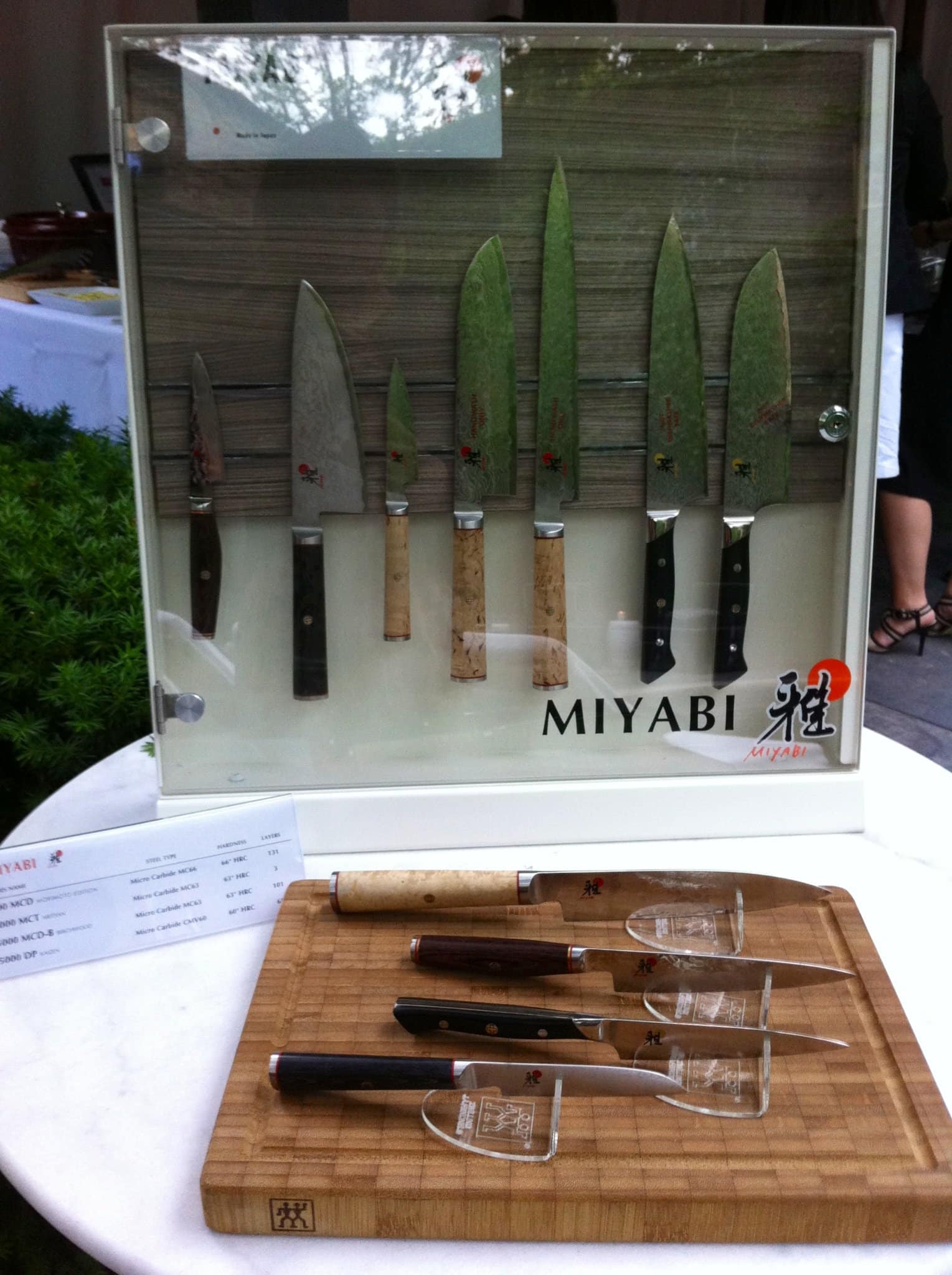 These cabbage leaves were cooked with the La Cocotte "French Oven" enamelled Cast Iron Cookware from Staub. Who knew a cast iron dish could cook so effectively on the BBQ?
Le Gourmand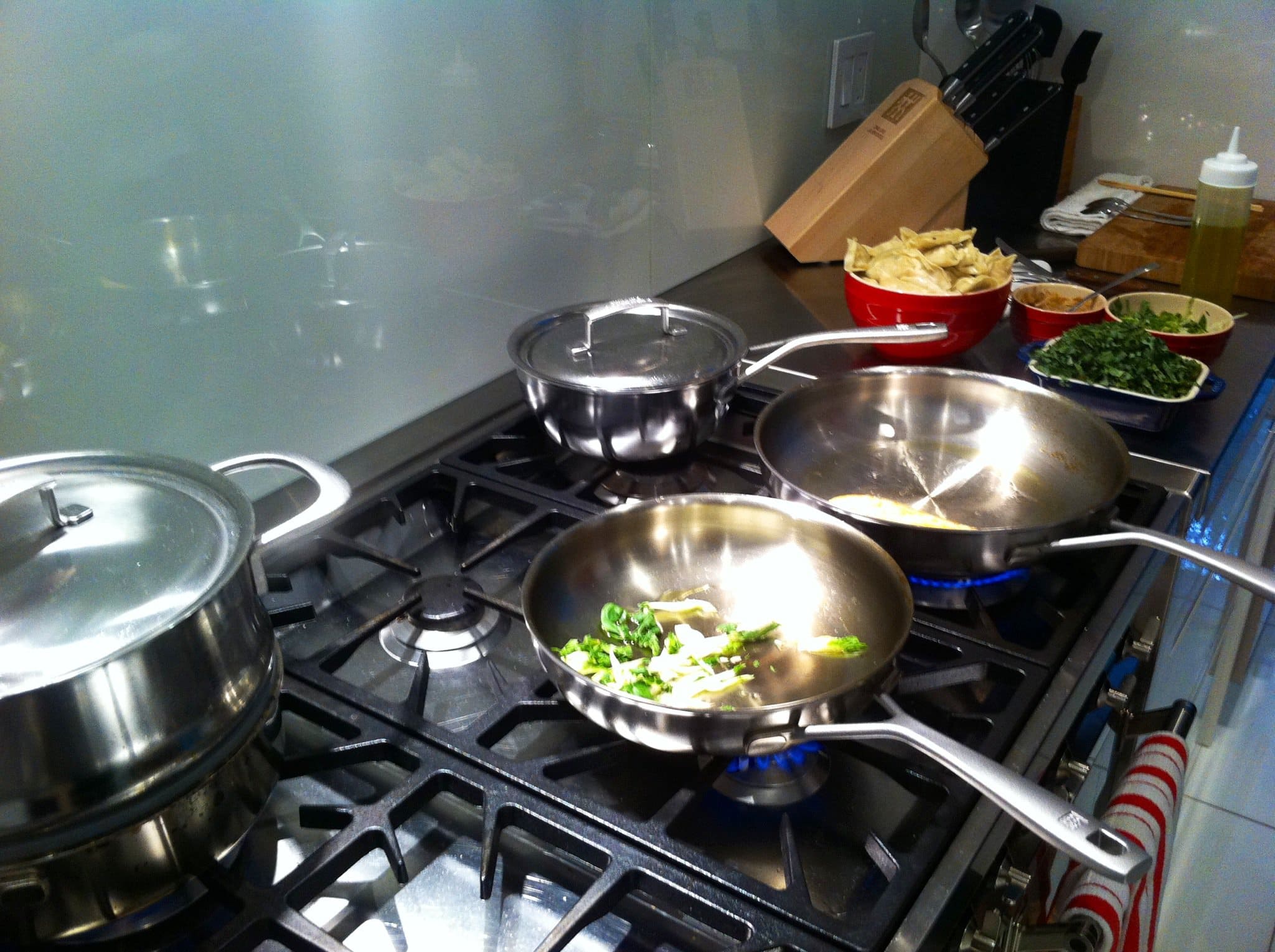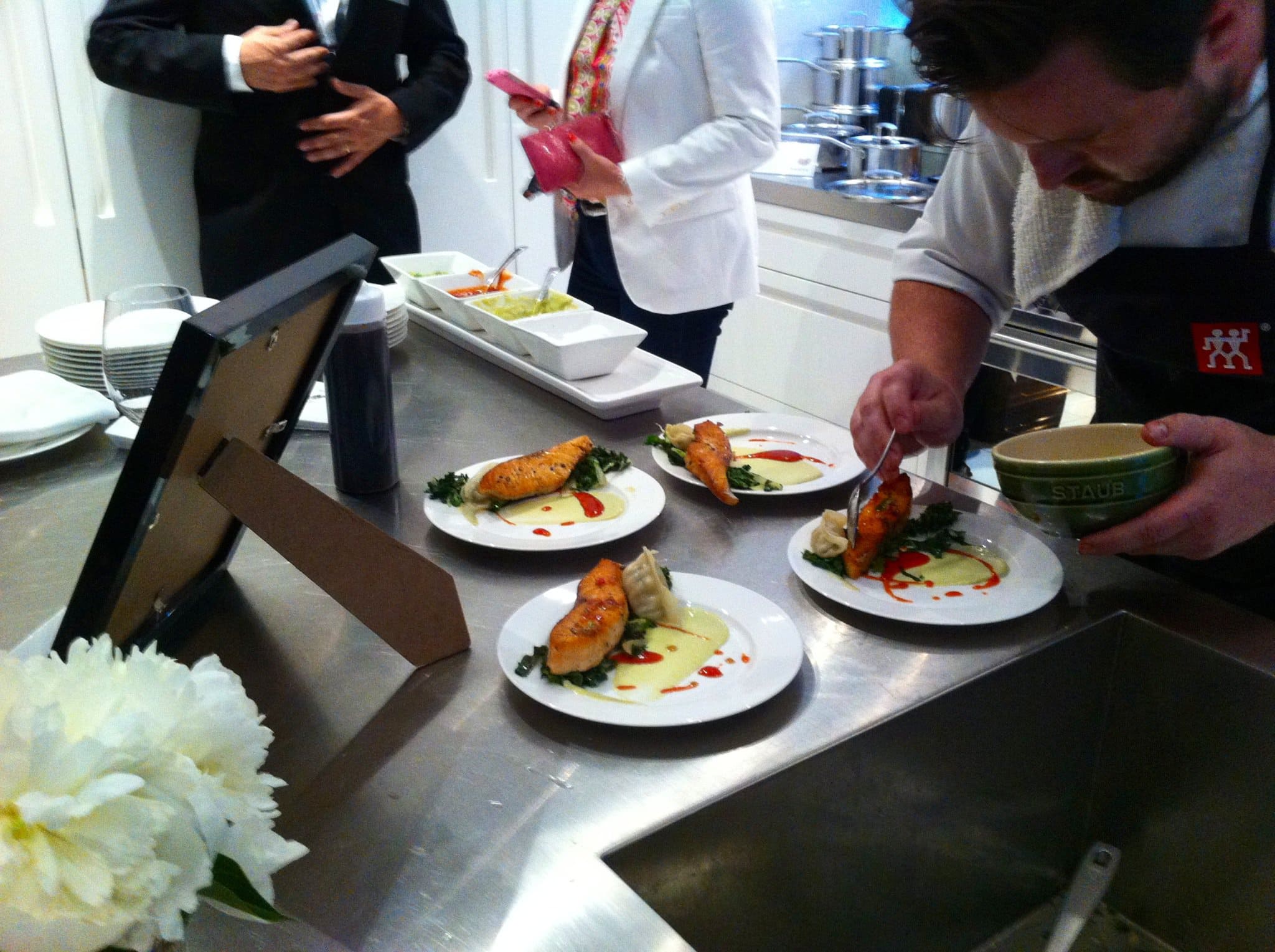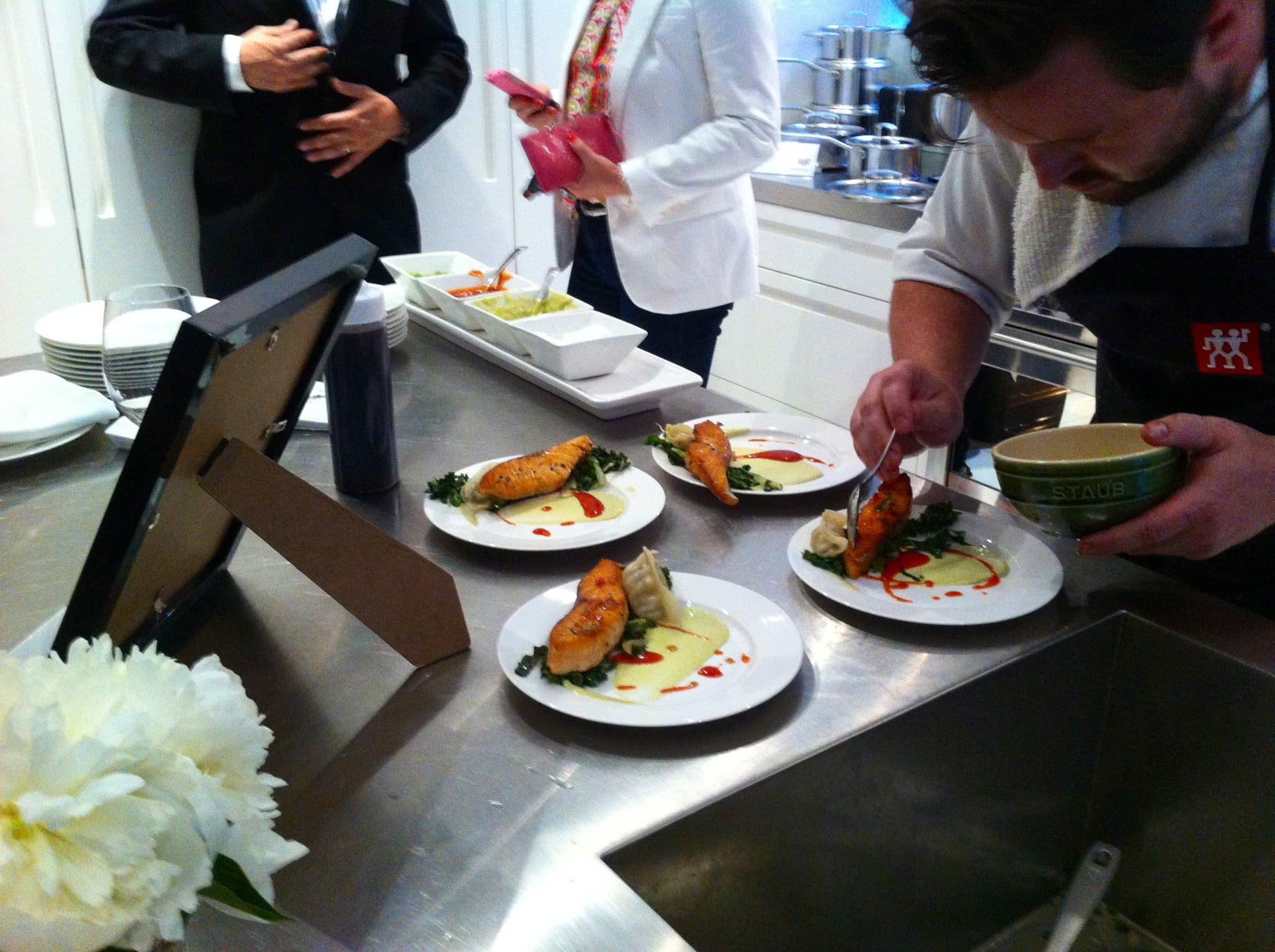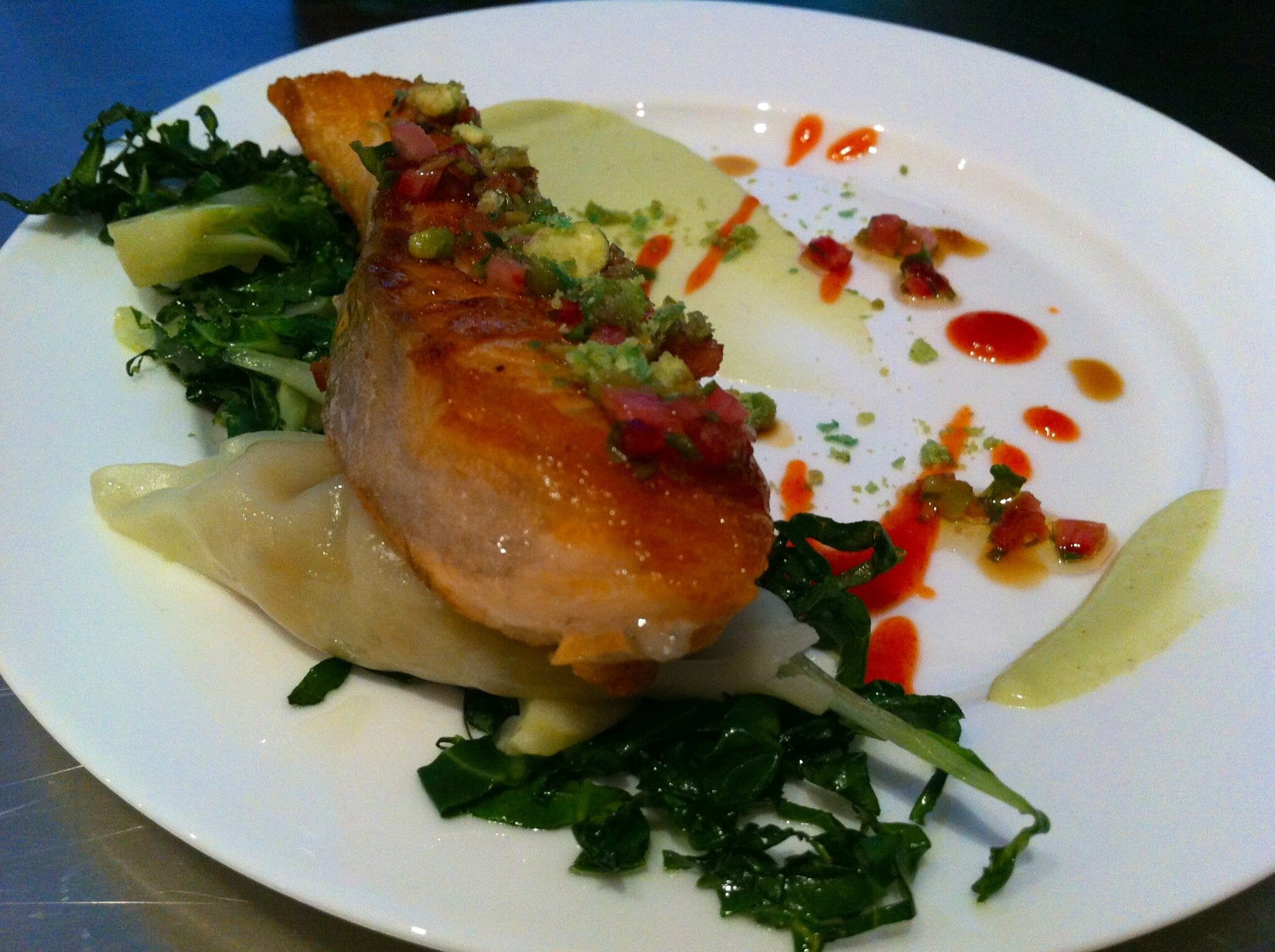 A delicious salmon seared with ZWILLING® Sensation Cookware Collection, served with steamed bok choy and a special wasabi sauce cooked with ZWILLING® Pro knives.
The Busy Bee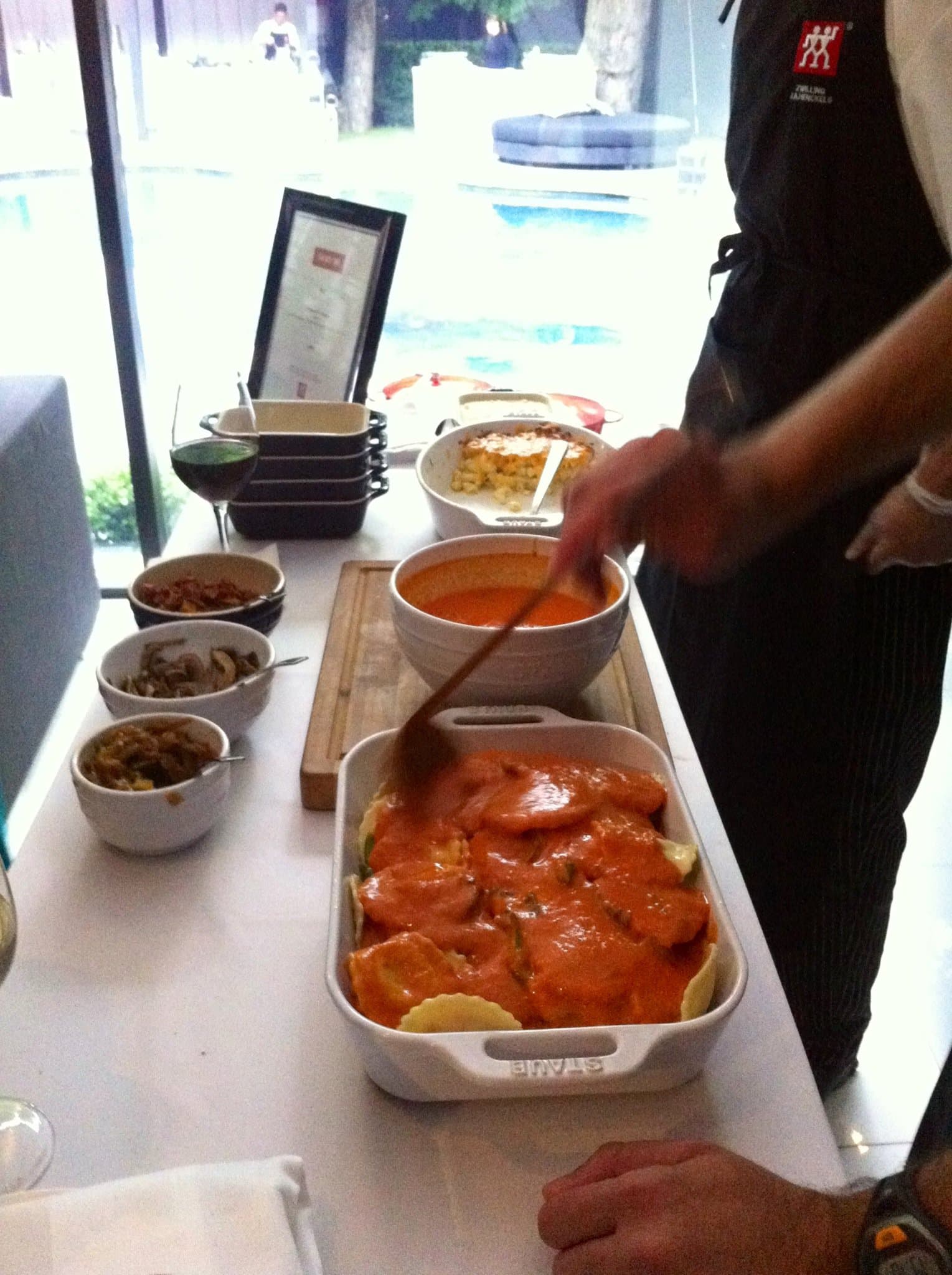 Tasty homecooked macaroni served with cooked bacon and onion bits. These dishes were prepared and cooked in dishes from the Staub ceramics collection; ideal for planning a week's worth of meals ahead of time!
The Sweet Tooth
Indulgent crepes served with pineapple flambe and hot caramel sauce, all cooked in products from the DEMEYERE collection.
Some more of our photo highlights from the night!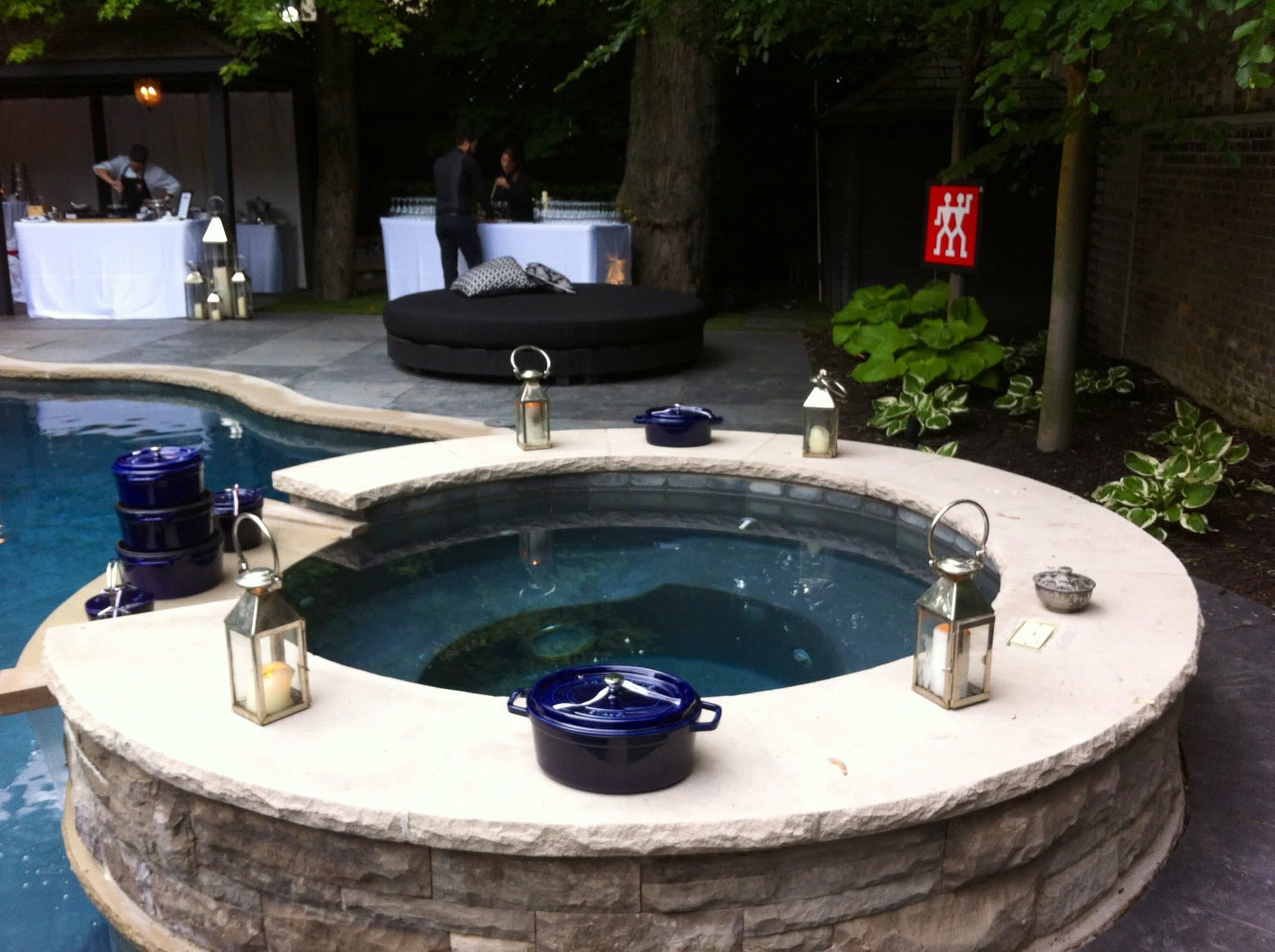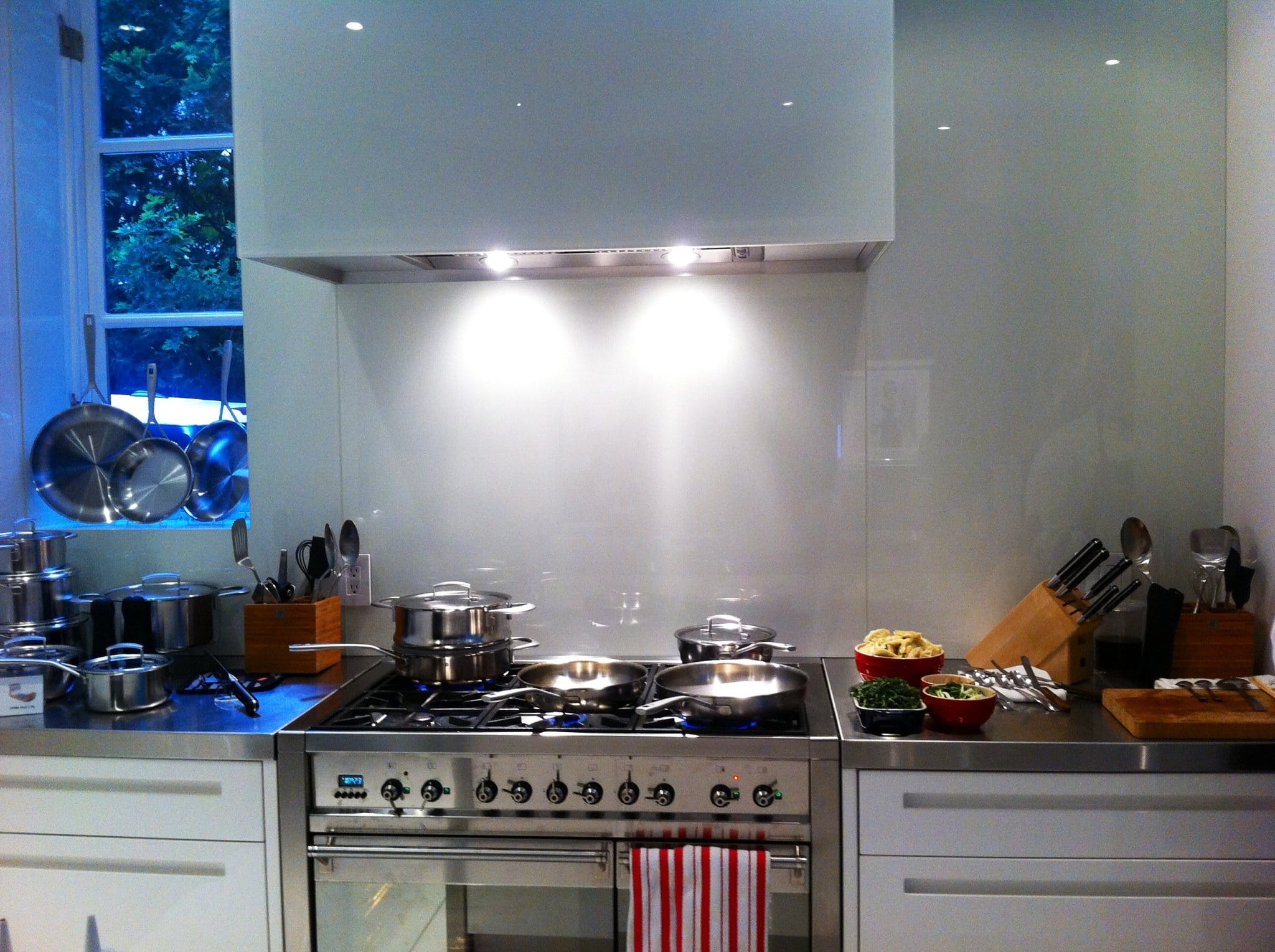 What's your favourite cooking tool? Tweet us at @natashankpr!