We're thinking about summer at the office right now… more specifically, we're thinking about getting our legs ready for all those pretty summer outfits that have been hiding in our closets for too long! Here's what leg-baring looks we can't wait to wear:
Andrea – The dress that Brittany wore today is the look that I want for summer:
Emily – This dress from RW&CO.'s Special Occasions Collection. It'll look great at all of the summer weddings I have to go to. And just look how amazing my legs look in it!: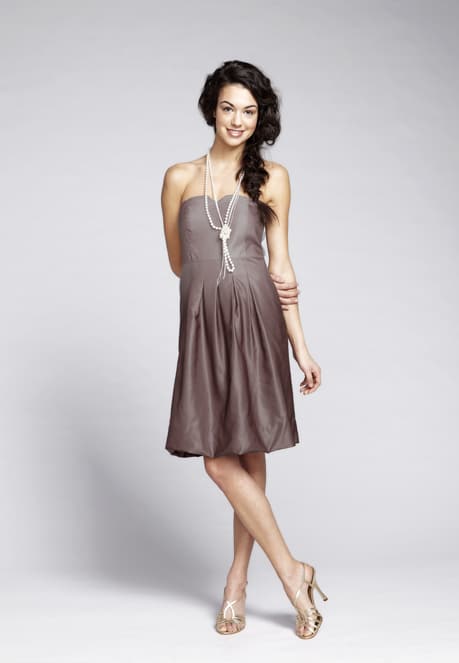 (Just kidding! That's a model. I'm MUCH prettier.)
Jenna – My trip to Abu Dhabi really inspired me! The colours were so vibrant! As a result, I'll likely be wearing a lot of lightweight summer dresses in bright, summer colours and patterns. (Likely paired with lightweight summer scarves and aviators.)
Rebecca – My mullet skirt. I like that it's short and long, making it appropriate for a variety of summer temperatures.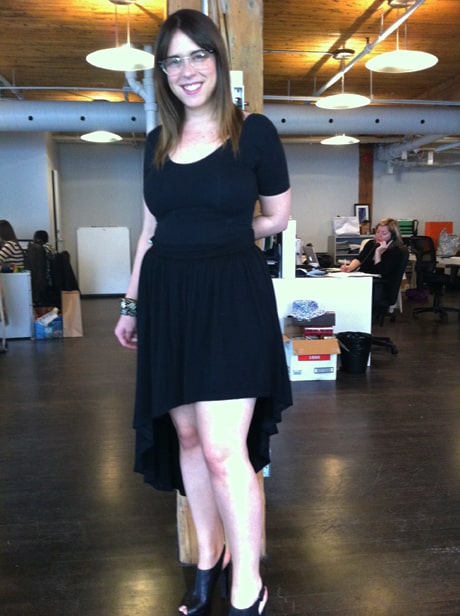 Heather – Given the state of my legs (remember Powder?), it will be ankles-only – i.e. cropped pants – for the time being.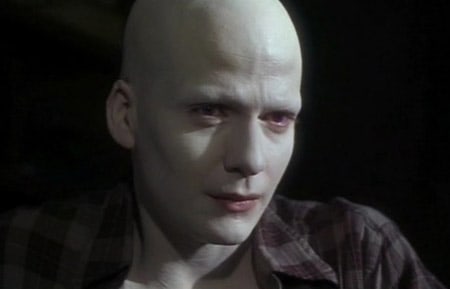 Aimee – I'm looking forward to wearing this dress without tights:
Lauren – My choice is this silk cheetah dress by Thayer. I love the playful mini/maxi hemline! (It's from shopbop.com)
If you're counting down the days to summer too, visit the new Andrea Professionals microsite! You'll find loads of great tips to help you get ready to rock your favourite leg-baring looks!
Natasha