On Monday, June 13th, we kicked off the Iced Tea Season with DAVIDsTEA at the Drake Hotel's Sky Yard! Guests were invited to enjoy the beautiful outdoor space, sample specialty tea-infused cocktails, and enjoy refreshing iced teas at the make-your-own iced tea bar! Guests also learned about the new California inspired Boardwalk Collection, and met DAVIDsTEA's Tea Specialist Billy Dietz. Billy shared tips and tricks on tea pairings and the many benefits of different teas with the excited, tea-loving guests.
We had a chance to ask Billy a few questions about all things tea and why he has the most awesome job in the world.
About Billy:
After several successful ventures in the coffee and tea industry, he joined DAVIDsTEA at the beginning of 2015 as a Tea Products Developer. Today he's a Tea Specialist at the company, helping the Tea Department with research and development and creating innovative and delicious tea blends season after season.
Describe what you do in one sentence.
I bring innovation to our tea blends and create the best flavours on earth!
What does a Tea Expert do at DAVIDsTEA?
My job encompasses the teas, so designing the blends, designing blueprints for the blends and making them come to life. My job also includes a lot of trending, looking at what's happening in the flavour world – beverages, food, and then really thinking about what's the next big thing and how can we incorporate that into tea.
What was your favourite flavour to develop for the Boardwalk Collection?
My favourite one to develop was Chocolate Covered Banana! We went through a lot of renditions of that tea. It went through about ten different revisions but what we got to do is taste all kinds of different kinds of chocolate covered bananas to see which flavour we wanted to pinpoint! We finally came to a conclusion but I was almost sick of chocolate covered bananas, which I don't think is possible… so I do still eat them. But that was fun in the development!
What is one tea that everyone should try?
I think that everyone in their life should try a straight tea. The reason being that camellia sinensis, the tea plant, is the base of all of our tea products so tasting it at the source can give you such a pure and clean representation of what tea really is. That's what we build on! So I think everyone, at least once, should try a straight tea.
How did you end up working for DAVIDsTEA?
My story with DAVIDsTEA is pretty interesting! I've been in tea for nine years. I had a few entrepreneurial endeavours on my own and was eventually pulled in to the company by my mentor, who's been working with DAVIDsTEA since the very, very beginning. He called me up when I was in a job transition. He said, "Hey, do you want to move to Montreal?" and I was at a point in my life where it worked out! I moved to Montreal and I've been doing exactly what I love ever since. I never work a day in my life. I come in to work and I have so much fun. It's the best thing I've ever done.
With a custom Snapchat filter just for the event, we couldn't help but snap the night away!
The flavours of summer are all present in the brand new Boardwalk Collection!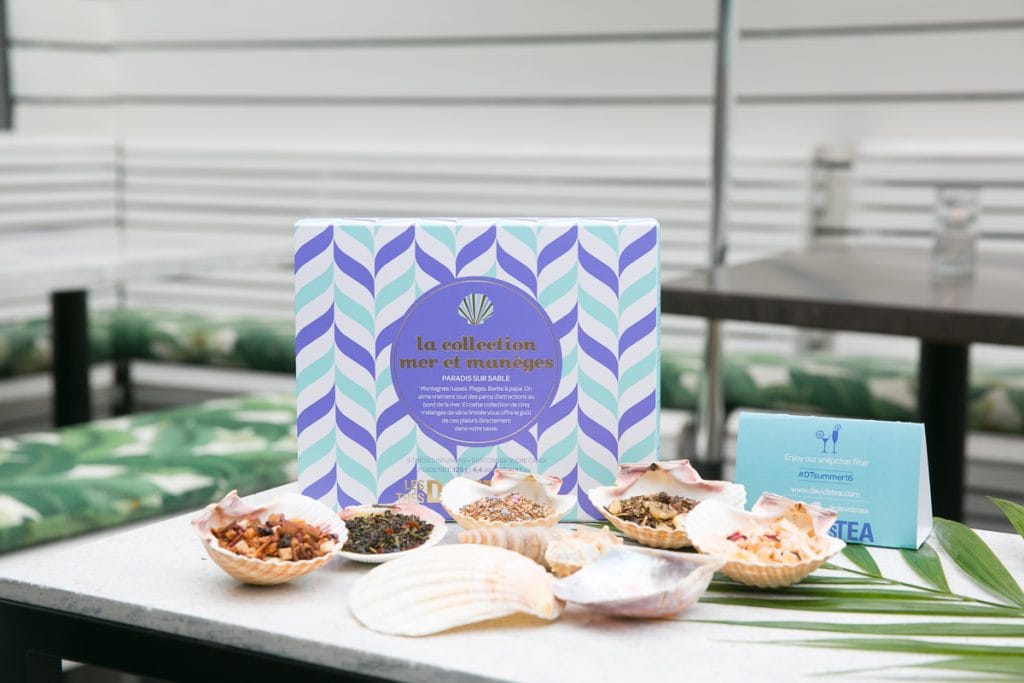 Guests were treated to two original tea-infused cocktails, La La Long Island Iced Tea (made with La La Lemon black tea) and Pink Pineapple Colada (made with Coco Colada herbal tea)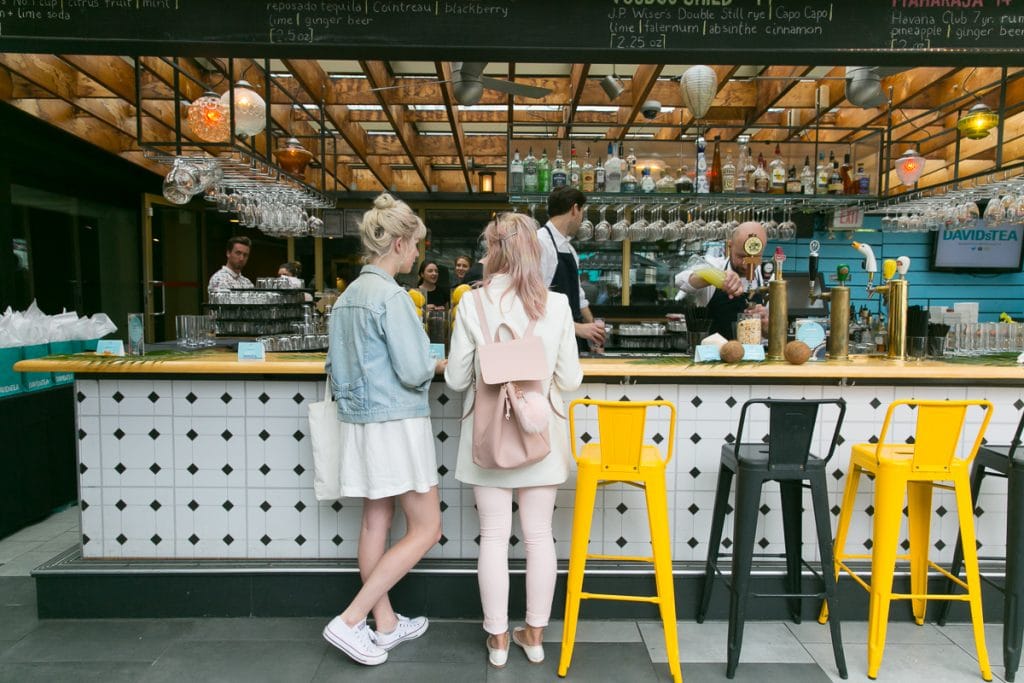 The DAVIDsTEA team demonstrated their newest innovation – the Iced Tea Press!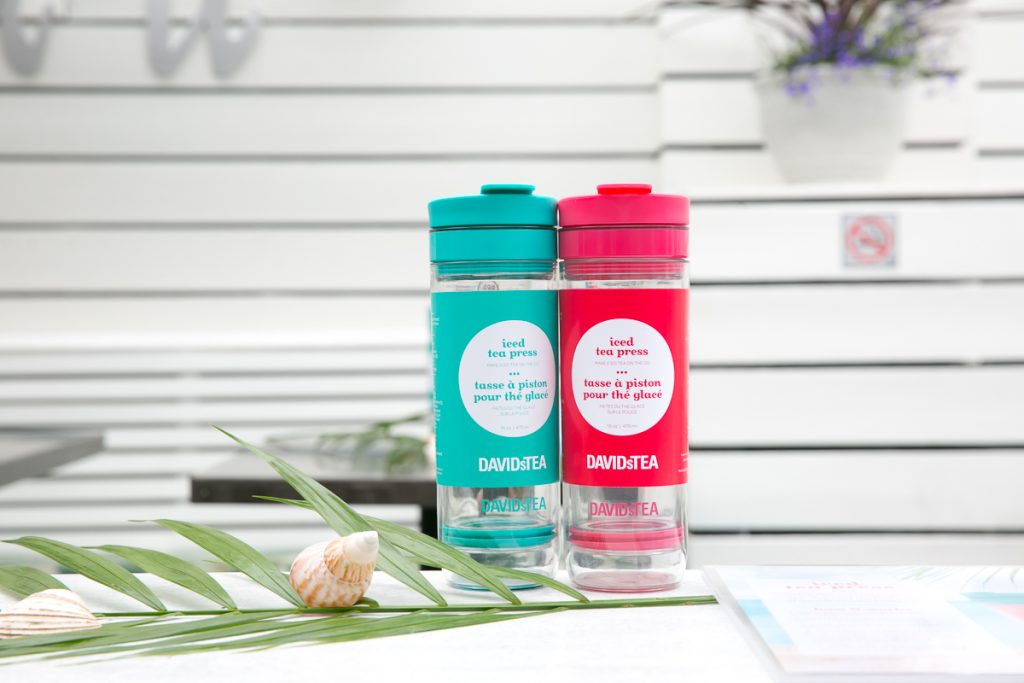 The custom iced tea bar was a huge hit! Guests were excited to dig into the flavours and build their own custom drink.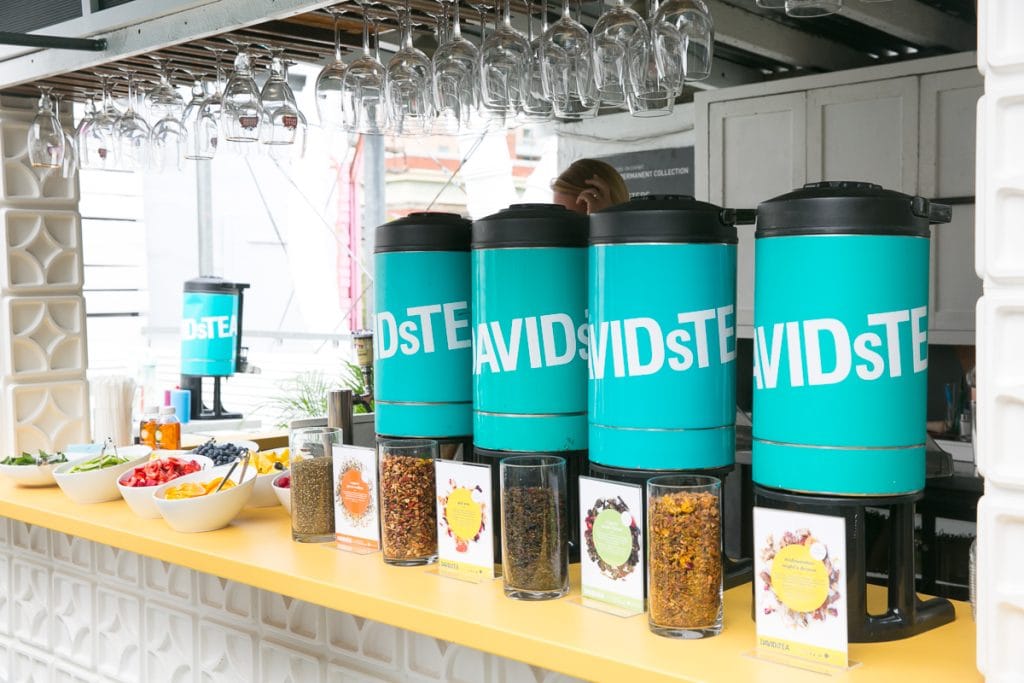 The gorgeous results of the custom iced tea bar!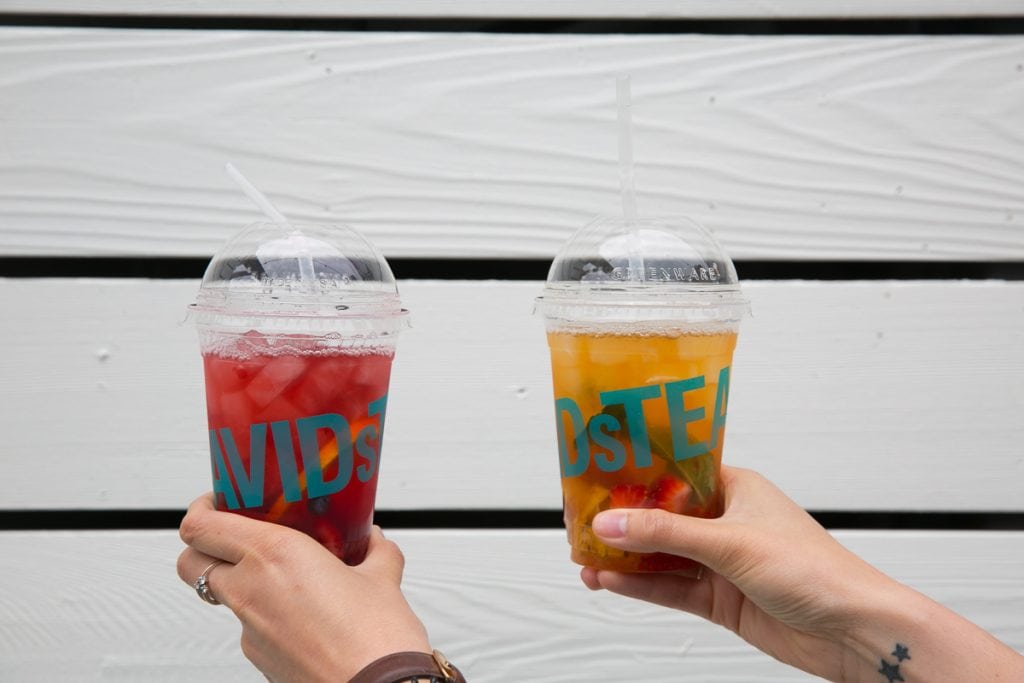 Billy Dietz, Tea Specialist at DAVIDsTEA, brought guests into his world, sharing his knowledge on flavour, trends and why tea is so much more than you think!
The incredible DAVIDsTEA team shared their passion for tea with guests and got everyone ready for summer!
All in all, the night was full of refreshing drinks, exciting innovation and sunny smiles. What a great way to kick off the Summer of Iced Tea!