The countdown is officially on!
With Love Art Fair kicking off this weekend, and both Scotiabank CONTACT Photography Festival and Scotiabank Photography Award on the horizon, we're in full art mode inside NKPR.
While we daydream about our favourite pieces, here are this week's art highlights…
Love Art Fair
Calling all friends of NKPR: We invite you to join us at the advance private view of Love Art Fair. Be the first to view hundreds of original artworks, enjoy a drink by Gentleman Jack, and experience a live performance by Opera Atelier.
Date: Thursday, April 16
Time: 7:00PM – 10:00PM
Location: Heritage Court, Direct Energy Centre, Exhibition Place (entrance off Nunavut Road)
RSVP: denise@nkpr.net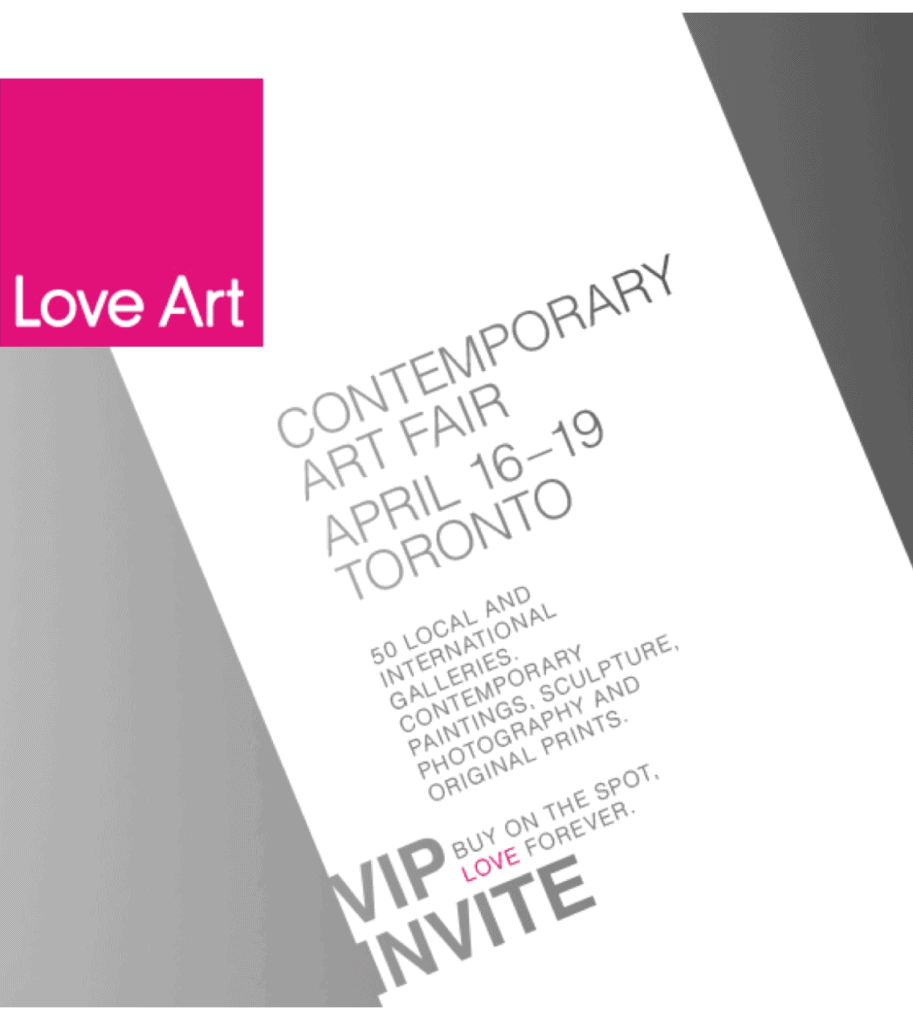 Scotiabank Photography Award
Angela Grauerholz is one of the three finalists competing for the 2015 Scotiabank Photography Award, alongside Rafael Goldchain and Isabelle Hayeur. This year's SPA winner will be announced on May 6.
This photograph by Grauerholz is a gelatin silver print on RC paper. Grauerholz is known for her dense, dreamlike black and white photographs, her iconic images and more recently, her coloured images and alternate methods of photographic production.
Scotiabank CONTACT Photography Festival
The New Gods is a collaboration between Montreal-based Josée Pedneault and Mexico City-based Alejandro Garcia Contreras. Through a series of striking large-scale photographs, their project examines fantastical rites of spring that have emerged spontaneously within an isolated village in the mountains of southern Mexico.
What inspires you to buy art? Tweet us at @NatashaNKPR!