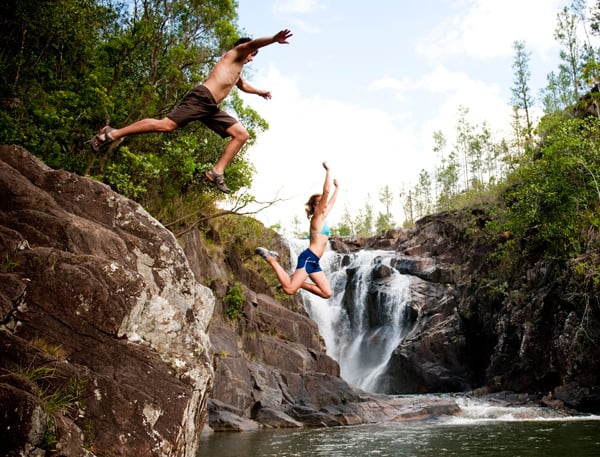 This week in the NKPR office, we hosted a media preview of Teva's Spring 2011 footwear collection. Trying on shoes and sandals designed for outdoor adventure, plus warm spring weather got us thinking about the great outdoors, so we took a survey: camping or glamping?
(Glamping = glamourous/luxury camping)
Katy: If glamping includes a Muskoka cottage with a speed boat, wakeboards and a roaring fire than you know where to find me…
Heather: Camping. Smores just don't taste the same when you make them in the microwave.
Cat: Camping! It builds character.
Kristen: My one memory of camping was when I was 6 in Drumheller. I sat in a tent while it rained eating a bucket KFC while my mother threw up from food poisoning. (Disclaimer: KFC was not responsible for the food poisoning.) We went back the next morning. I haven't camped since. Glamping seems preferable.
Sarah: Camping! Keep it real.
Jenna: Camping! There's nothing like the peace, quiet and 'being one with nature'. It's not the same thing as watching the Discovery channel in your hotel room.
Bunmi: Glamping for sure! I like nothing better than holing up in a boutique hotel, wrapping myself up in fine linens, ordering room service and watching movies in a big, comfy king-sized bed. Who's going to put a chocolate on your pillow in the woods?!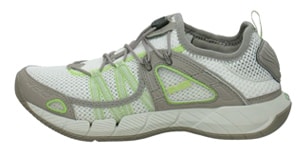 Andrea: Camping. I prefer wind over a hair dryer.
Aimee: Camping. And portaging in my new Teva CHURN shoes of course!
Rebecca: Glamping because the best part of camping is roasting hot dogs and thanks to modern kitchen tools, those bad boys can be enjoyed in air conditioning.
André: Mimicking the TV show Survivor while camping.
And Jeanette takes the (campfire) cake for transporting us to the wilderness with her amazing camping itinerary:
"There's nothing like canoeing to a remote location with your tent, supplies and a beater guitar. Setting up camp in the peace of the wilderness, feeling all of your city-concerns slide away. Making a delicious dinner of grilled chicken and baked potatoes with all the fixings. Some fine wine, a campfire jam and spooky stories before bed. Waking up to a morning swim on a beautiful sunny day and setting out in the canoe to find a wilderness hiking trail. Back for some afternoon reading and water play. Enjoy another evening meal and festivities before slipping into a deep restful wilderness sleep. Paddle out the next day feeling rested and refreshed and enjoy a nice dinner at a restaurant on the way home to the city."
Anyone care to join her on a weekend trip?! 🙂
As for me: I'm a glamper all the way. 🙂
What about you? Are you a camper or a glamper? Tell us in a tweet!