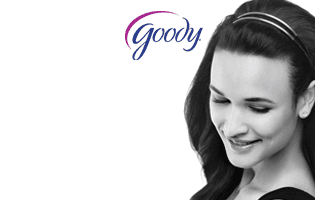 February 3, 2012, 3:55 pm
NKPR knows there are so many great opportunities available for fans to connect with their favourite brands online, and we've been busy working with many of them to creatively participate in online conversations with Canadians. This month we are thrilled to announce that Goody Canada has officially gone live with their first-ever social media channels! This is another great way for Canadian media and consumers to connect with the Goody brand.
If you're on Facebook, Twitter or Pinterest, and you want to keep up with hot new hair trends, celebrity inspired styling tips and the latest tools and accessories from Goody Canada, follow us!
We invite you to join in on the hair conversation, and look forward to sharing exciting offers and product launches in the next few months. Keep an eye out for exclusive online contests, including our launch celebration giveaways of $150 Goody prize packs #goodygiveaway
What brands do you think are doing an excellent job with social media? Tell us @natashankpr