December 19, 2014, 7:14 pm
"Twas the night before Christmas, when all through the house
Not a creature was stirring, not even a mouse;
The stockings were hung by the chimney with care,
In hopes that St. Nicholas soon would be there…"
Every family has their own special holiday traditions, but for some the excitement doesn't begin under the tree…it starts with the mini-adventures we find in our stockings!
From must-have beauty items to adorable ornament-sized favourites, we've rounded up some of our top picks for stuffing those stockings…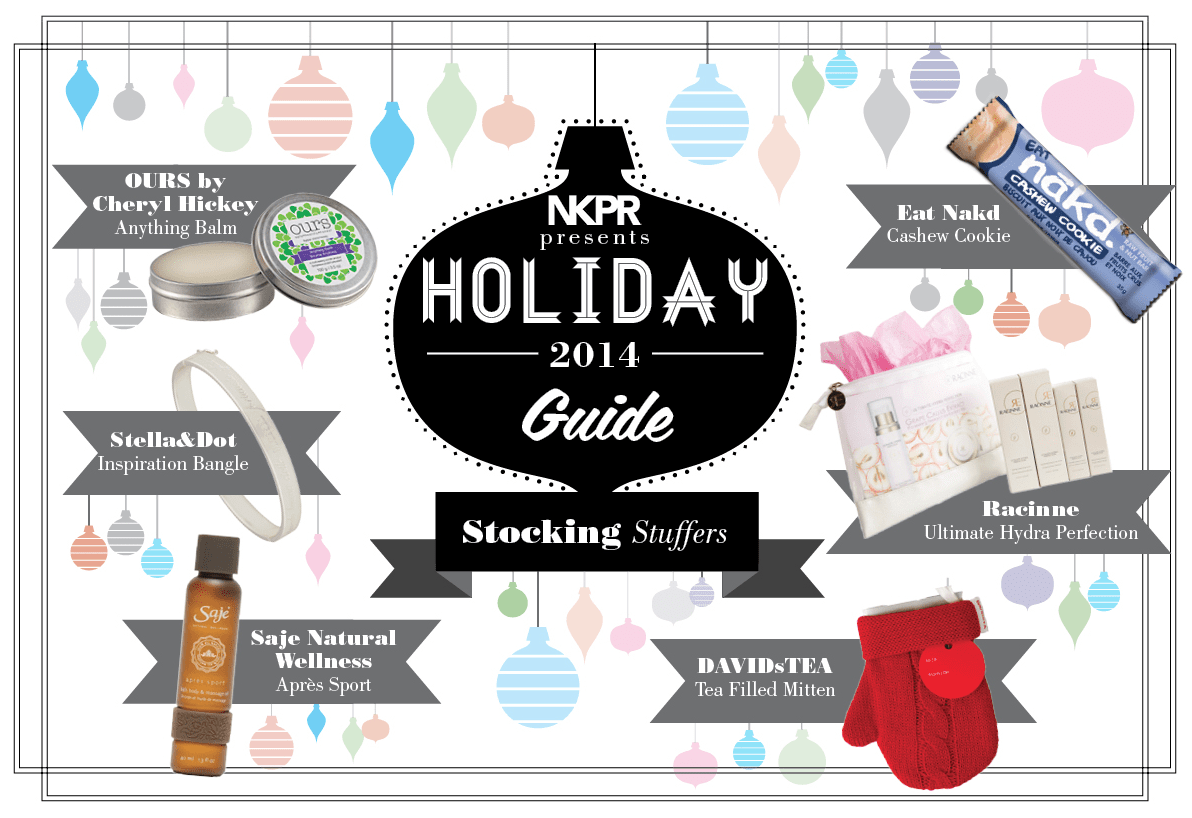 OURS by Cheryl Hickey – Anything Balm
We're all about finding stocking stuffers that are multi-purpose and this natural, miracle balm has hundreds of uses! Whether for a busy mom dealing with diaper rash, or outdoor lovers with irritated skin, this all-over face and body moisturizer helps keep skin feeling soft and super silky-smooth. Tip: rub it onto elbows, heels and cuticles for some serious protection! 
What are the holidays without a few sweet treats along the way? Fill stockings guilt-free with these delicious and nutricious Cashew Cookie bars! Packed with crunchy nuts and juicy dates, this bar is blended into the most mouth-watering bar you'll have all holiday! Made without sugary syrups or artificial preservatives, these make for the perfect snack that's both simple and wholesome!
Stella & Dot – Blessed Bracelet
This holiday, why not add a special surprise in your loved one's stocking? She'll never expect this simple yet elegant inspiration bracelet hiding amongst her stocking goodies! Inscribed with the word "blessed" in English, French, German, Italian & Spanish, this timeless bangle is a reminder of all the reasons to be grateful and thankful this holiday. Plus it'll look amazing with that glamourous holiday outfit!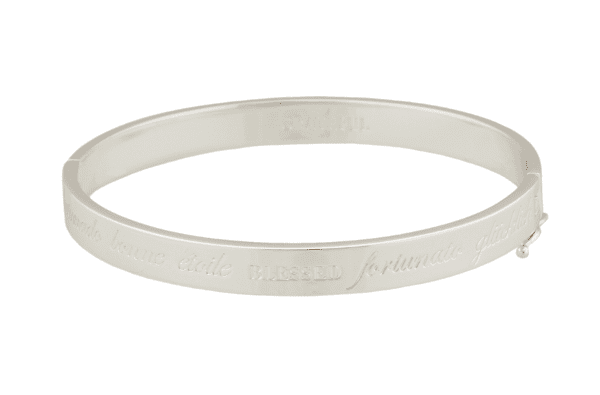 Saje Natural Wellness – Après Sport Bath, Body & Massage Oil

Should your holiday take you outside for some tobogganing, skiing or snow-shoeing, make sure you give your body some love afterwards. This oil is formulated with essential oils specifically chosen to help soothe and relax overworked, stiff, and tired muscles. With calming lavender, camphorous, rosemary and fresh eucalyptus, this oil is a must-have if you're playing hard this holiday! Winter is a beautiful time of year, so get out there and explore!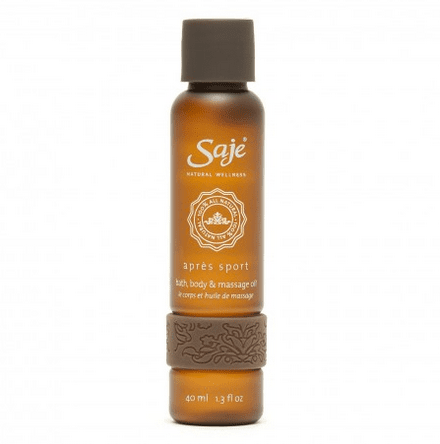 DAVID's TEA – Santa's Secret Tea-Filled Mitten
Cue the "awww" now…This has got to be the cutest mitten of all time! Fill stockings with instant cheer this holiday with these adorable cable knit, tea-filled mittens. Paired with Santa's Secret, a sweet and minty black tea with peppermint and cute candy cane sprinkles, stocking stuffers don't get much cuter than this! Tip: use the mitten as an ornament and hang it on your tree!
Racinne Canada – Ultimate Hydra Perfection Stocking Stuffers
It's no secret that skin takes a toll during the winter months leaving women forever on the hunt to find that rich hydration skin so badly needs. Luckily this kit from Racinne has everything they need for beautiful, soft, moisturized skin. Filled with travel-sized versions of the Ultimate Hydra Perfection Cleansing Foam, Scrub Mask, Serum and Emulsion, her skin will seriously thank you!
What's your favourite stocking stuffer items? Tweet us at @NatashaNKPR!