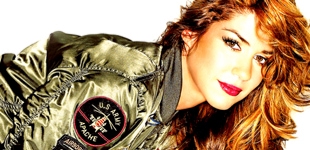 November 15, 2010, 7:10 pm
What are you doing this Saturday? If you're getting excited about the holidays (like me!) you should stop by Bloor-Yorkville (in Toronto) for the kick-off of Holiday Magic, the festival that transforms the whole neighbourhood into a holiday wonderland!
The official "flick the switch" ceremony is happening in the Village of Yorkville Park at Cumberland Street and Bellair Street. The festivities start at 5 p.m. AND include a performance by Juno-nominated R&B artist Ivana Santilli! And it's free! Afterwards, I highly suggest strolling through Bloor-Yorkville and taking in the gorgeous storefront windows – Holt Renfrew is always my favourite! Oh, and there are free cookies and hot drinks, too.
If you can't make it to the kick-off, the lights will be up from November 20 through January 2011.
Happy Holiday Magic!
XO Natasha