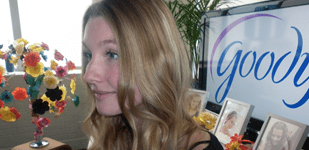 Life's a beach at NKPR these days! Seriously! The boardroom has been transformed into a tropical island getaway for a Goody media preview event. See?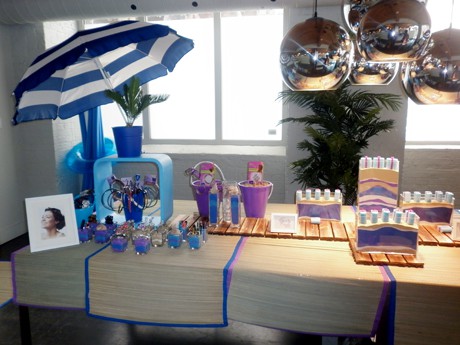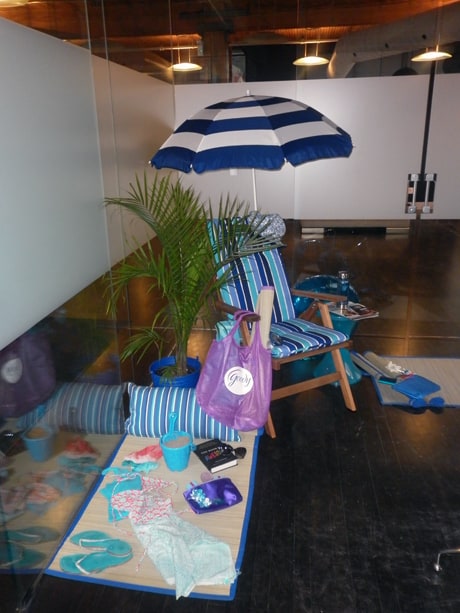 That lounge chair looks so comfortable, doesn't it? We just may have to keep it around for meetings! 🙂 The relaxing atmosphere aside, the space has been buzzing with Goody activity for the last two days! The media who attended our event got to see some of Goody's newest summer accessories and collections in action! Here are some of our favourite looks:
The beachy waves look was a big hit with everyone. If you love that style, too, try Goody's new Summer Waves Foam Rollers. (BTW, the rollers are so soft and comfortable that you can sleep in them!)
This look was inspired by the amazing top knots seen on the runways at Cynthia Rowley and it's really easy to get. Just twist your hair at the crown and secure with the Goody Simple Styles Bun Spiral. It's a beautiful, chic way to wear your hair up for summer, don't you think?
The girls in the office all loved the top knot look! Here's Kaley rocking it with a floral accessory from the Goody Island Sun Collection:
Beginning in May, you can find the Goody Summer Waves Foam Rollers, the Simple Styles Bun Spiral and the Island Sun Collection at Walmart locations across Canada.
What are your favourite hair looks for summer? Tweet me @natashankpr.
XO Natasha