February 24, 2017, 9:50 pm
The show we've all been waiting for is finally here – The Oscars! You might not be flying to LA for Hollywood's biggest night, but hosting your own viewing party with some friends is the perfect way to celebrate. 
Here are a few steps to ensure you take home the award for Best Oscar's Viewing Party:
    Get comfy – and classy with Sympli
Look chic and stay stylishly comfortable in Sympli! Their clothing is perfect for any occasion, even if you're just curling up on the couch- their fabric doesn't wrinkle! 
Start snacking – and sipping with DAVIDsTEA
Movie Night is a blockbuster blend of green tea, apples and real pieces of popcorn. Sipping on this no calorie green tea will keep you alert while discussing the acceptance speeches with your friends!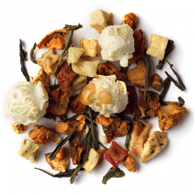 Pop the bubbly – with Links of London
Channel your inner A–lister with the Sterling Silver & 18K Yellow Gold Vermeil Champagne Bucket Charm ($105) – the perfect accessory for your Oscars viewing party's #OOTN ensemble.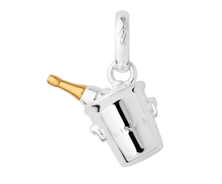 Take notes – and get ready with on-demand beauty app beGlammed
Hollwood beauties will be gracing the red carpet looking their absolute best with this season's top hair & makeup looks. It's the perfect opportunity for at home viewers to take note for future beauty-inspo. 
Even better, get the A-list look from the comfort of your home this weekend with beGlammed. Whether your heading to a viewing party or getting together with you BFF's, book professional artists for an individual or group appointment.    
Check them out at beGlammed.com or by downloading the app at iTunes or Google Play. 
Do you plan to watch the Oscars with your friends this year?! Make sure to follow along with us on twitter @natashankpr on the big night as we'll be live tweeting the red carpet and the show!