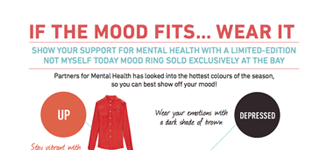 November 23, 2012, 7:14 pm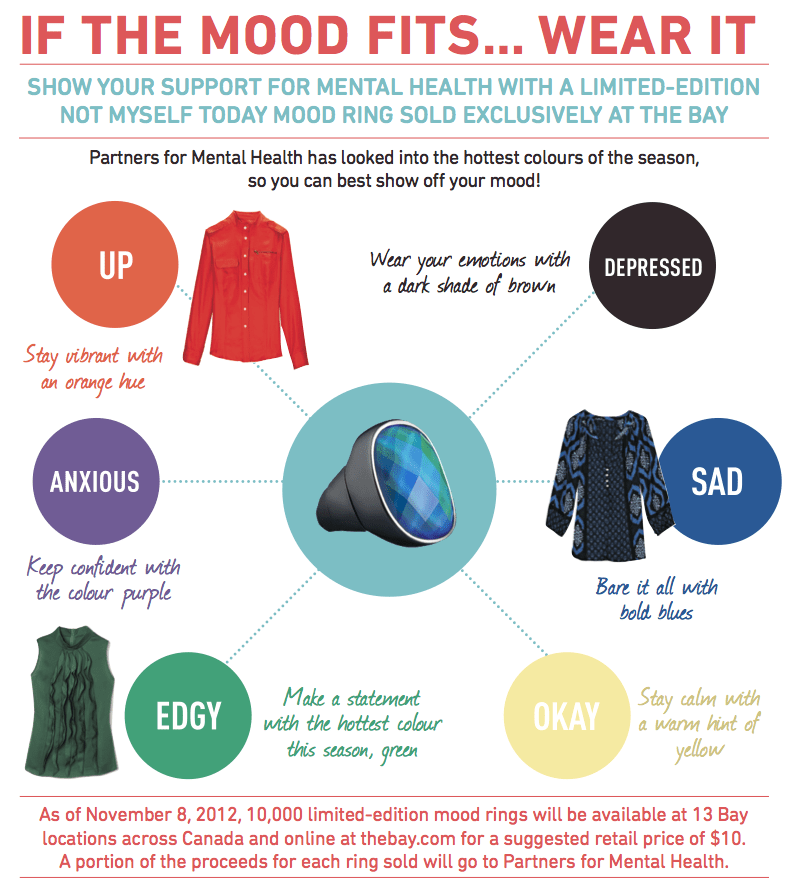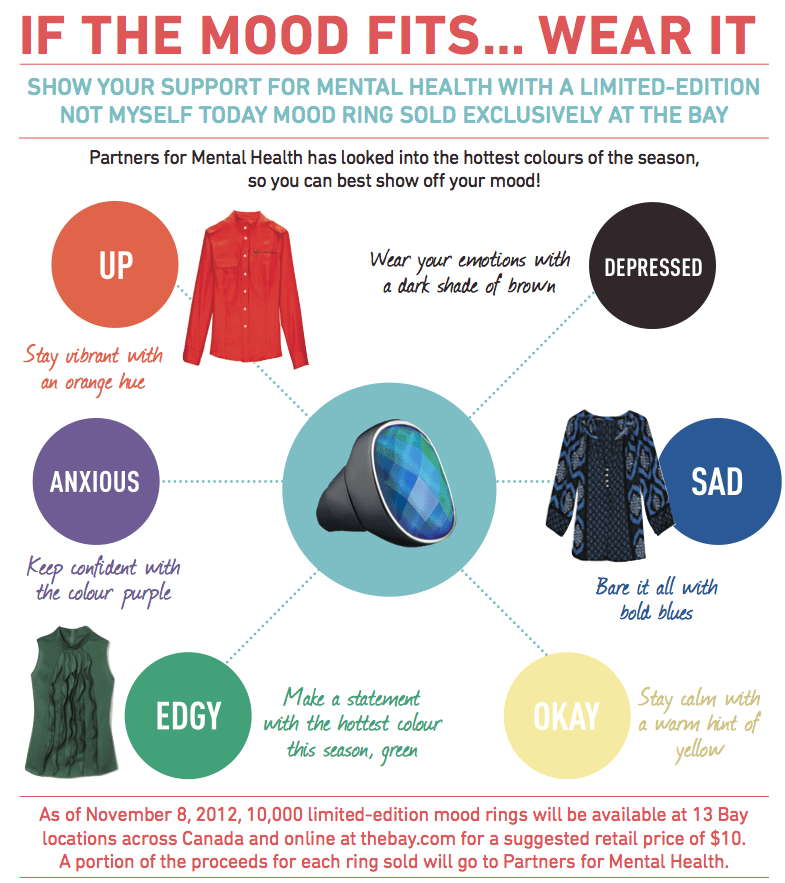 Although our collective office wardrobe can seem a bit monotone at times (read: black), we love any reason to excuse to accessorize. Lucky for us, we found a perfect reason to glam up, thanks to Partners for Mental Health and the Bay's amazing initiative. Just in time for the holidays, 10,000 limited-edition mood rings will be sold exclusively at The Bay and online to help transform the way Canadians think about, act towards and support mental health in Canada. We're all for making bold statements (have you read our mantra?), so this initiative is right up our alley: it brings back a favourite 90s' trend and helps raise awareness for an incredibly important issue in our communities.
Check out the limited-edition mood rings at 13 Bay locations across Canada, and online at www.thebay.com for a suggested retail price of $10. A portion of the proceeds of each ring sold will go to Partners for Mental Health, to help raise awareness, change attitudes and improve support for mental health through campaigns like "Not Myself Today."
How are you feeling today? Tweet us @natashankpr!