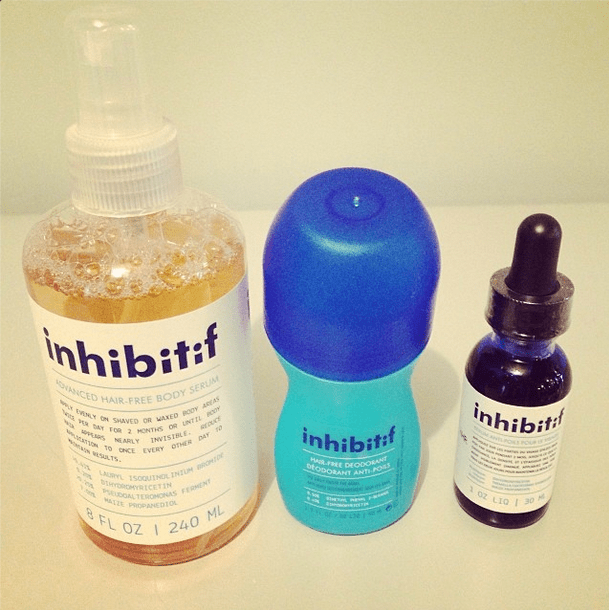 December 23, 2013, 7:39 pm
In case you missed it, the NKPR team took part in the 8 week #SmoothMovement Challenge with Inhibitif, diligently applying the deodorant, body or facial serum and documenting our experience along the way! With the challenge complete, we're sharing our hair-free results. The verdict? A great success!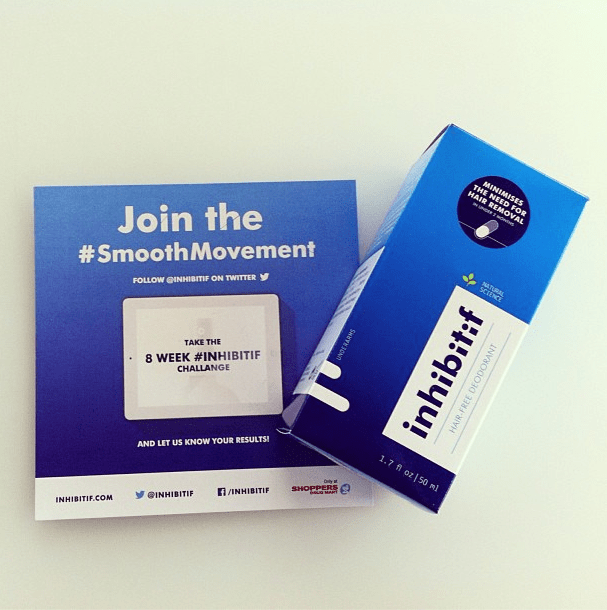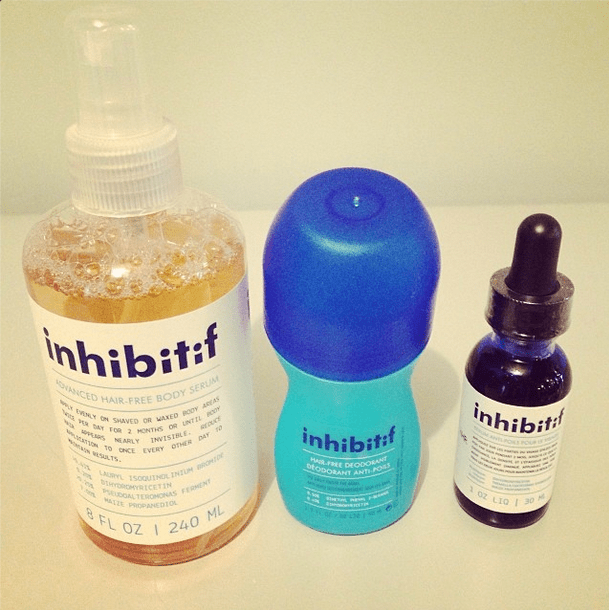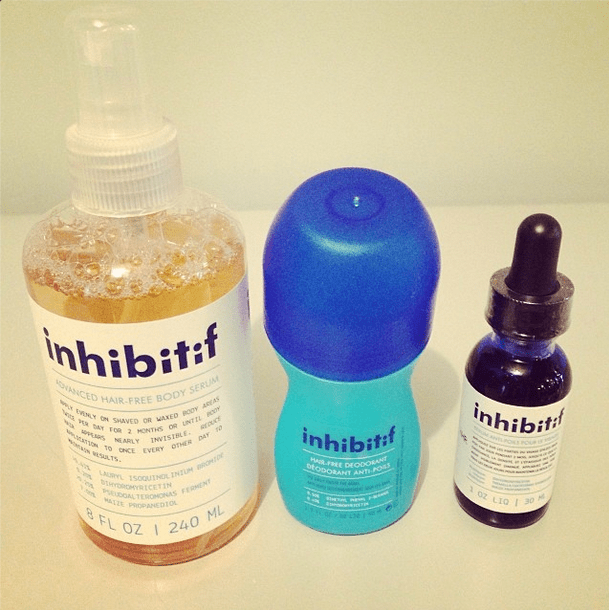 To recap: Inhibitif is a range of highly-concentrated products that help reduce the apparent prominence and visible density of unwanted hair over time. In under 8 weeks, the need for hair removal is minimised.
We found the key to the #SmoothMovement challenge was patience and diligence. 8 weeks may seem like a long ways away, but the twice-a-day application was well-worth it. Within a week of applying it fit nicely into our daily routines, and we're all happy to report that we've witnessed a significant reduction in hair growth with all of our tested products!
Having taken the 8 week challenge, we thought we would share some of our tips based on our experience to help make your 8 week challenge a success:
Body serum: Make sure you use it twice daily. Spray generously directly on targeted area, and if necessary apply evenly with hands as you would apply a moisturizer. Let dry and then apply moisturizer or sunscreen as usual.
Deodorant: Apply to the underarms daily. Be sure to let the product dry completely before dressing.
Facial serum: A very small amount goes a long way! Dispense a pea-sized amount of product to palm of hand, then apply directly to the targeted facial areas.
With all products, be sure to store in a cool place!
Did you know? Inhibitif, combined with existing hair removal techniques, offers the lowest one-year cost of lasting hair removal than any other technology or product available…count us in!
Here's what the media are saying about Inhibitif…
"I'm just completing week five but am down to epilating the legs and underarms just once a week and seeing very minimal regrowth, I'm a pretty happy camper!"
–Stephanie Anne Daga, Beauty Blogger, Blush Pretty
"Amazingly, hair actually does appear to grow back slower and with less density, even within three weeks of starting the challenge."
–Philip Mak, Writer, View the Vibe
"This newly launched serum has helped to tame the little peach fuzz above my lip, and I couldn't be happier!"
–Michelle Bilodeau, Director of Editorial, Front Row Mag
"Game changer, ladies!"
–Alexandra Cioppa, Beauty Blogger, Chick Advisor
"I started Inhibitif's 8 week challenge three weeks ago and I already notice that my hair is finer and isn't growing back as quickly!"
–Kate Murphy, Assistant Editor, Beauty RSVP
 "Our tester tried the body serum, which comes with an easy-to-use spritz top. Following the directions of application twice per day, she noticed a dramatic reduction in the appearance of hair regrowth after only two weeks!"
–Aleesha Harris, Entertainment Web Editor, Vancouver Sun
 "The slightly minty scent was refreshing, and we also liked the spritz application, which made for an invisible, mess-free experience. Some of us have seen a difference within a week!"
–Mishal Cazmi, Assistant Beauty and Fashion Editor, Glow Magazine
Get your own Inhibitif at Shoppers Drug Mart and start the #SmoothMovement challenge! Tweet about your experience to @inhibitif!