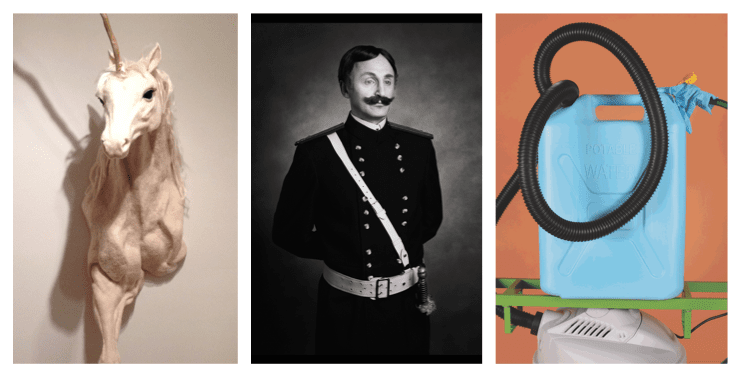 Springtime inside NKPR is all about the art!
Kicking off the art season next week, we wait (not so patiently) for the second instalment of the Love Art Fair; a simple yet inspiring environment for high-quality contemporary art.
Following the Fair, we'll have the inside scoop on the upcoming announcement of the winner of the Scotiabank Photography Award, plus the highly anticipated CONTACT Photography Festival!
Whether you're a first-time buyer or a seasoned vet, this year you're sure to find inspiration for that piece you've been searching for!
Here are some highlights from the upcoming Love Art Fair, Scotiabank Photography Award and the CONTACT Photography Festival…
Love Art Fair
Unicorn by Marjorie Campbell
Alison Milne Gallery
On display at the Thompson Toronto Hotel, April 7-16
Available for purchase at Love Art Fair, April 17-19
This life size sculpture is made of wool, wire, glass marbles, thread, found wood, and gold leaf, by Marjorie Campbell, a fibre artist who resides in Toronto. Inspired by forest and fauna, her work is both realistic and whimsical. She explores the possibilities of felt in a soft and gentle world where life is heightened and magic exists. As wool is pulled and forms are sculpted, alluring and complex worlds emerge, and the persona of the animal reveals itself.
 Scotiabank Photography Award
Self-Portrait as Edmund Precelman (Officer) b. Poland, 1890s d. Poland, early 1940s by Rafael Goldchain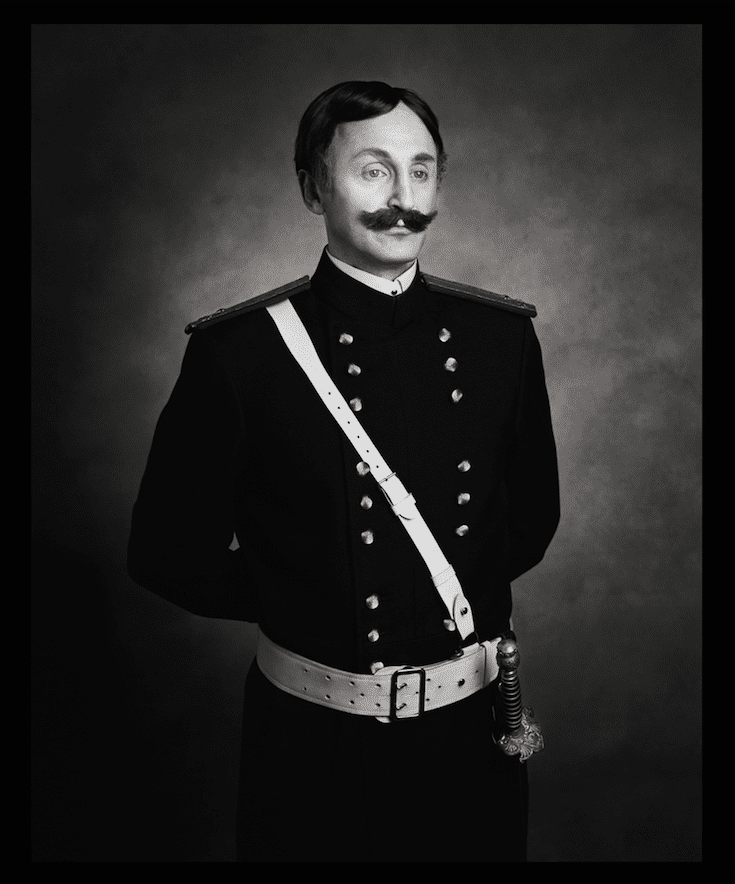 Rafael Goldchain is one of the three finalists competing for the 2015 Scotiabank Photography Award, alongside Angela Grauerholz and Isabelle Hayeur. This year's SPA winner will be announced on May 6.
This photograph is a part of Goldchain's "I Am My Family", a collection of digitally altered self-portrait photographs where Goldchain re-enacts familial others through genetic resemblance. Through the conventions of the portrait photograph, these self-portraits suggest that we look at family photographs in order to know ourselves through the photographic trace left by our lost ancestors.
CONTACT Photography Festival
Water Pump With Hoses on Orange by Jimmy Limit
On display at Clint Roenish Gallery from April 30-May 30, and on billboards across Canada from May 1-31.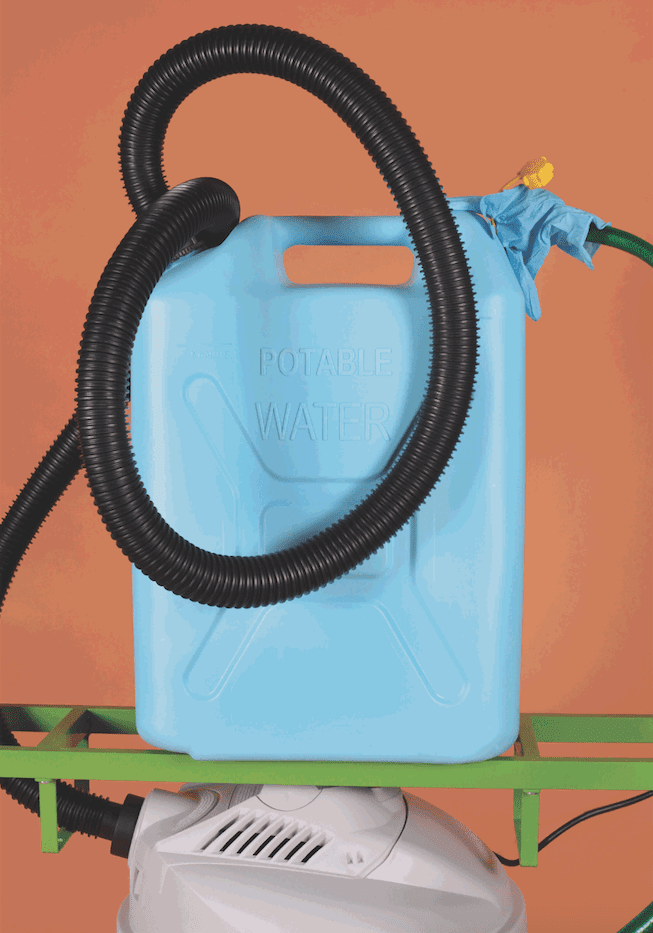 This photograph is a part of Surplus, Jimmy Limit's featured exhibition at CONTACT. For his compositions, Jimmy Limit selects objects based on their formal qualities, often avoiding items with clear functions. Inspired by industrial supply catalogues and store flyers, the St. Catharines, Ontario-based artist uses colourful hardware store goods and industrial or domestic wares. He lifts these common objects out of context, alters their appearance, and combines them in strange and compelling ways. His precariously-arranged scenes may only last for a moment, but his seductive images have the deceptive gloss of advertisements. Limit's photographs conflate function, merchandising, and desire, drawing attention to the complex relationship between product and consumer.
What's your favourite piece of art? Tweet us at @NatashaNKPR!