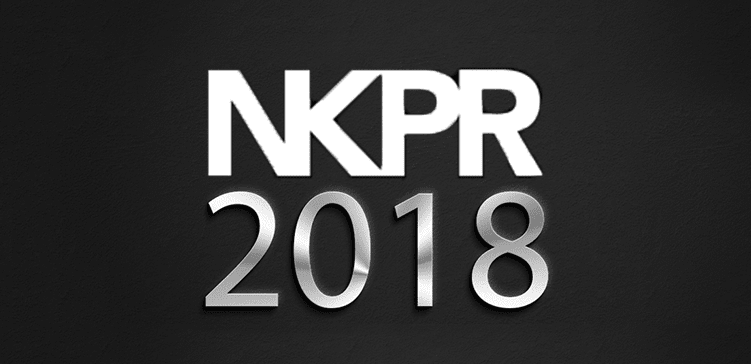 December 29, 2017, 3:28 pm
What are the NKPR Team's Resolutions?
2018 is just around the corner and with each new year comes the new found motivation to fulfill newly realized (or sadly forgotten) goals. Although many resolutions are disregarded by Valentines Day, we gladly share some of our own with you!

NATASHA:
"Cut back on sugar and keep looking forward."
REBECCA:
"Better prioritize my time – that it's just as important to carve out time for myself as it is to say 'yes' to everything I'm asked of, and that that's not me being selfish, but me understanding what I need to be a properly functioning human!"
ALLISON:
"Stop buying coffee and drink more water!"
NATHAN:
"Brush up on my Italian!"
YULIA:
"Pet more dogs."
TIFFANY:
"Use my entire Class Pass each month. I have 10 classes that I pay for per month, and I get lazy, don't use them and they expire, which is a waste."
JESSICA:
"Learn a new language — I really want to learn Spanish!"
BUNMI:
"Take dance lessons and have more fun!"
VICTORIA:
"Change my morning routine so I don't push snooze on average 10 times."
KATHLEEN:
"Try a new spot (food/bar/etc) once a week with my friends. That's probably not realistic, or good for my wallet, so maybe once a month is a better starting point."
MELISSA:
"Stay present and work towards living in the moment more."
TYLER:
"Cut-out sugar (following the holiday chocolate binge) and to take a class on digital marketing."
What are your resolutions? Comment or tweet us (@natashankpr) and let us know! 🙂