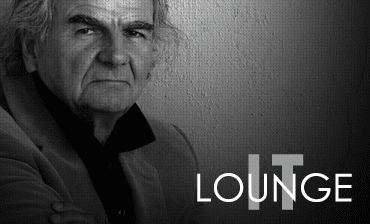 September 4, 2012, 10:19 pm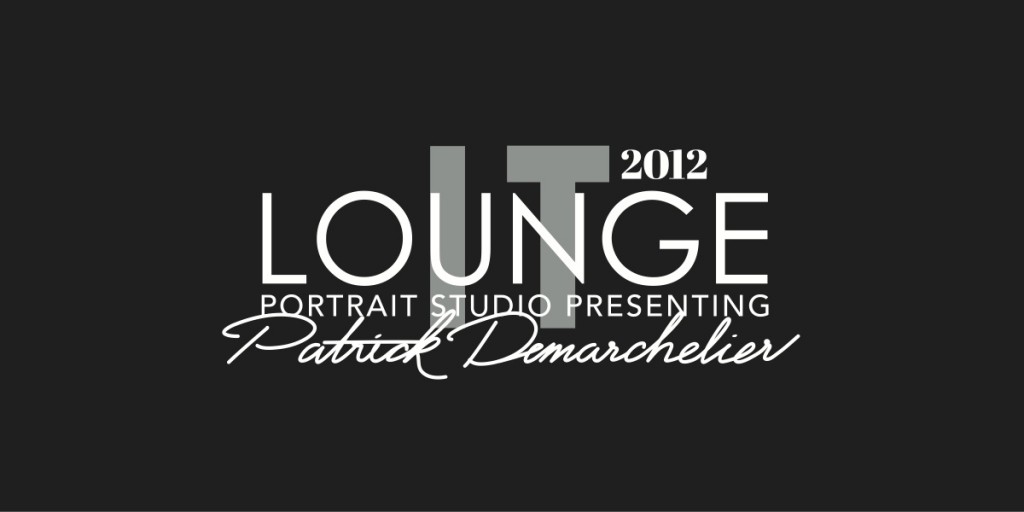 We've hit the one week mark until film festival begins and the NKPR office has been abuzz with activity! From A-list soirees, to the 7th annual IT Lounge and the end of a fashion gala era, this year's Toronto film festival will prove to be one of the busiest (and most exciting) events we've seen!
The NKPR IT Lounge Portrait Studio Presenting Patrick Demarchelier, brought to you by RW&CO. 
NKPR, 312 Adelaide Street West
Appointment Required
September 6 – 9, 2012  
In 2012, we've redefined the IT Lounge, blending two of our passions – fashion and photography –to create an unprecedented photo studio headlined by legendary fashion photographer, Patrick Demarchelier.
During a time of year when our city is buzzing with excitement and glamour, we are evolving the concept in a major way, creating a new and innovative experience for the celebrity, while staying true to our ongoing-commitment to give back.
For those of you that know us, supporting charities and causes close to our heart, is an important part of who we are and has been fundamental to the IT Lounge since the beginning. At the center of our 10th anniversary year, all participating IT Lounge partners will assist in raising funds and awareness for NKPR's cause-driven candy shop, Kandy with a K, benefitting 10 charities for each of the 10 days of the film festival.
SKYY Blue Alley 
Private Location
Invitation Only
September 6, 2012
SKYY Vodka wowed us last year with their spectacular aerial stunt and this year will be no different! Venture into Toronto's downtown core and expect the unexpected at this tantalizing feast for the senses as SKYY Vodka salutes the finest in film and entertainment with an awe-inspiring, spectacular soiree.
APJ Film Noir with co-hosts Paul Haggis, George Stroumboulopoulos and Natasha Koifman
La Société, 131 Bloor St. W.
Invitation Only
September 7, 2012  
Hosting the exclusive Artists for Peace and Justice event, Yorkville's prime lounging spot, will be buzzing with A-list celebs and the hot spot's famed glamorous aesthetic. With delicious cocktails, masterfully crafted hors d'oeuvres and a film noir-themed evening, this party promises to be the toast of the town.
 APJ 2012 Festival Lunch with co-hosts Paul Haggis, Jude Law, Trudie Styler,  George Stroumboulopoulos
Known for it's A-list Board,  the Artist for Peace and Justice (APJ) Academy Lunch has brought together major names to support APJ, a non-profit organization that promotes and funds youth education, health and dignity initiatives in Haiti. Past festival supporters have included Oscar-winning director and APJ founder, Paul Haggis, actors James Franco, John Hamm, Olivia Wilde, Gerard Butler, and musicians Eddie Vedder of Pearl Jam and Regine Chassagne of Arcade Fire. Just confirmed: This year, Jude Law and Trudie Styler are confirmed to share hosting duties with Haggis. Special performances will include Raine Maida, Chantal Kreviazuk, K'naan and members of Arcade Fire.
M.A.C. Viva Glam Fashion Cares 25 (September 9)
Sony Theatre for the Performing Arts
Tickets available at Ticketmaster
September 9, 2012 
Chaired by Michael King and David Furnish, with cosmetics powerhouse M·A·C Viva Glam returning as title sponsor; the event will feature an intimate dinner, a retrospective of the past 25 years of Fashion Cares, and a spectacular live show with performances by Sir Elton John and other high profile, international musicians. This is one not to be missed.
What event are you most looking forward to this film festival? Tweet us @natashankpr!