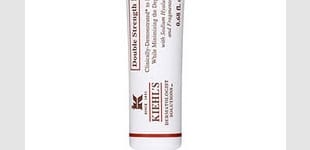 February 3, 2011, 4:24 pm
Today was all about skin care at NKPR! Kiehl's Consulting Dermatology Expert and International Brand Ambassador Dr. Adam Geyer (that's him above) was in Toronto to discuss a brand new product with the media: Kiehl's Double Strength Deep Wrinkle Filler.

The press event was held at Holt Renfrew and Dr. Geyer had the entire room's attention when he talked about the benefits of the Double Strength Deep Wrinkle Filler, a breakthrough wrinkle treatment that offers results without the use of silicones. Dr. Geyer also spoke about some exciting new trends in skin care, including other types of fillers and lasers. Thank you for sharing your expertise, Dr. Geyer! We all learned so much!


Natasha
P.S. – Keep scrolling for photos from the event!