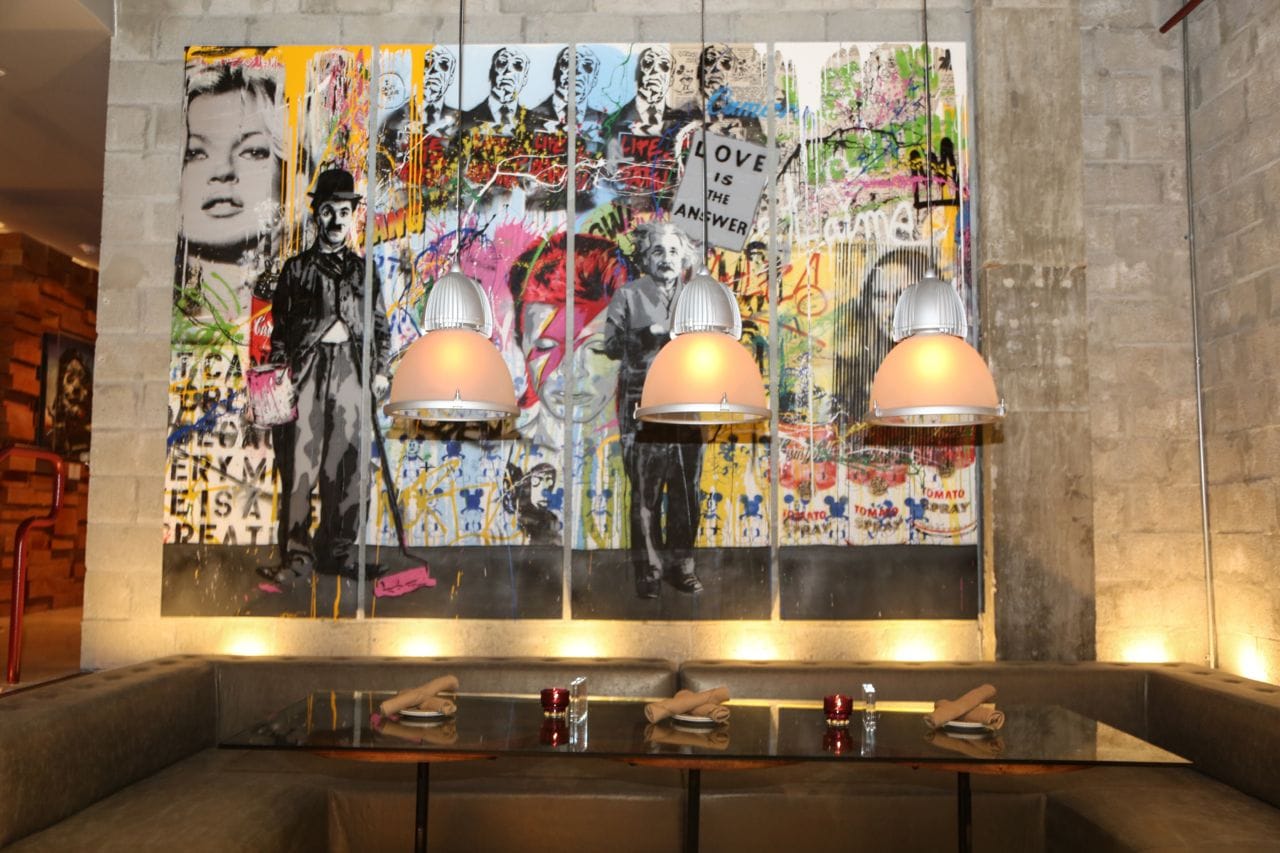 December 9, 2014, 10:47 pm
On December 6th and 7th, Liberty Entertainment Group opened its third Cibo Wine Bar. Originally opening in Coral Gables, Miami, the success of the Toronto location inspired Liberty Entertainment Group decided to take Cibo to South Beach, where they purchased the last piece of property on the famous waterfront strip.
The Cibo Wine Bar South Beach  features the restaurant's authentic Italian dishes and impeccable wine selection, however it is the aesthetics that make it stand out amongst its Toronto and Coral Gables counterparts. Cibo South Beach partnered with world-renowned street artist Mr. Brainwash, who has been the inspiration for the restaurants unique and stunning interior décor. Mr. Brainwash's famous art installation titled "Life is Beautiful" is featured on a piece of exposed concrete inside the restaurant along with works of various other artists from the South Beach community.
Cibo Wine Bar South Beach features other notable Italian-influenced aesthetics that contribute to the restaurants unique and inviting atmosphere. Hanging 20 by 12 feet over the restaurant's dining room is a beautiful custom-made chandelier featuring 3,000 glass spheres in red, white and green – Italy's national colours. The restaurant also has a two-story glass enclosed wine cellar, standing 24 feet tall in the middle of the restaurant. The cellar holds over 3,000 bottles from around the world with hydraulic features to lift and collect bottles. Additionally, Cibo's European style rooftop patio covers 6,000 square feet and gives guests an opportunity to enjoy the fresh, ocean air.
The restaurant opening took place during Art Basel, the world's premier international art show for modern and contemporary works. An incredible opportunity for Cibo to be a part of celebrating of the arts, while showcasing the restaurants own artistic pieces and stunning visual aesthetics.
Take a look at the new restaurant…
The Decor
The Food
The People