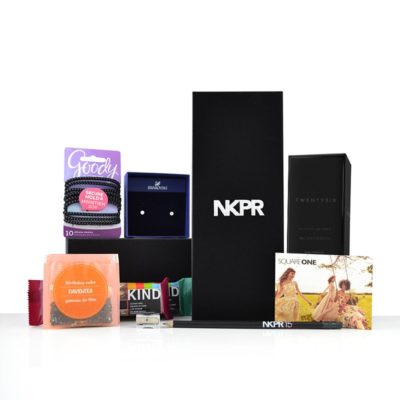 We are so excited to announce a special collaboration with TOPBOX in honour of our 15th anniversary! Over the years we've had the opportunity to work with many amazing fashion, lifestyle, and beauty brands and for this partnership we've curated a very special collection of our favourite items for a limited edition #nkallblackeverything box!
Each box will include the following items:

Order your very own limited edition #nkallblackeverything box today! Click here
#nkallblackeverything TOPBOX GIVEAWAY!
We'll be giving away 15 boxes this month to a lucky few!
Go to our Instagram post here: http://bit.ly/2rJdljP
Tag someone you're grateful for in the comment section for a chance to win a TOPBOX for you and your friend!
Winners will be announced on June 30, 2017 6:00 PM EST! 
*Contest is only open to residents in Toronto and the GTA