We're so excited for the launch of Love Art Fair in Canada! Coming to Toronto this May 8 – 11, Love Art Fair will be hosting 50+ galleries showcasing affordable, contemporary art including original paintings, artist-made prints, sculptures and photographs…all under one roof! As lovers of contemporary art ourselves (take one look at the office and you'll see what we mean), we're thrilled to celebrate with the Toronto art scene and get to know our local galleries.
As the Love Art Fair approaches, Love Art has been featuring weekly blog posts showcasing the various galleries participating in the fair, giving us an inside look at what's to come during this amazing 4 day event. We thought we'd share some of our favourite highlights, starting with Canadian artist Laurie De Camillis, founding member of the Canadian Art Collective in Toronto!
Who/what inspires you?
LD: Canadian painters such as David Milne, and on a more contemporary side, Charles Meanwell. I like painters whose work is simple and direct. And I look for those who use contradictions and paradoxes in their work.
Is painting something you do mainly for yourself? Or your viewers?
LD: It's a mix. It is mostly for myself. I have to satisfy myself. Sometimes I go in directions that aren't pretty
What is the best art tip you have ever received? And by whom?
LD: Ted Lindberg, curator at the Vancouver Art Gallery who said to me "don't worry about your career; just do your painting and look after yourself."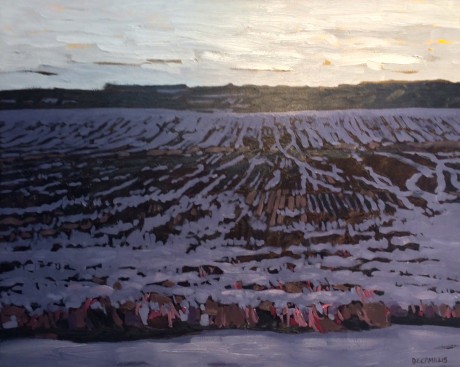 Read the full interview with Laurie De Camillis and purchase tickets for Love Art at www.loveartfair.com.
Tweet us at @natashankpr and @LoveArtTO to let us know if you'll be attending Love Art Toronto!