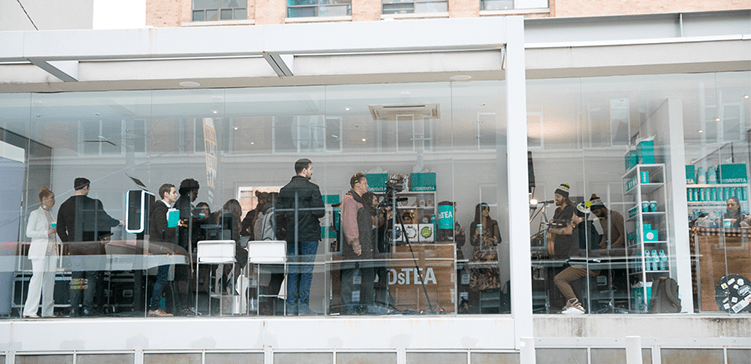 December 11, 2017, 8:34 pm
Tea for two? How about tea for all of Canada!
DAVIDsTEA spread some holiday cheer with their first nationwide DavidsTeaParty! For one hour, tea lovers could visit any Canadian DAVIDsTEA store for a free cup of tea. The event supported Me To We, with $1 donated for every cup of tea served.
DAVIDsTEA also held a special live stream pop up Downtown Toronto, hosted by ETalk reporter Liz Trinnear! The event was broadcasted live on the DAVIDsTEA Facebook page for fans across Canada, drawing 16,000 views.
Guests enjoyed their cozy drinks while listening to a beautiful performance by French Canadian, Jonathan Roy! The DAVIDsTEA pop up also offered guests a Rafiki workshop, where they could bead their own bracelets.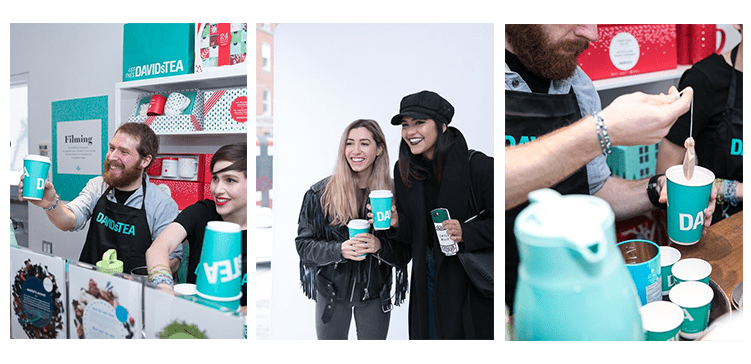 The pop up offered a variety of delicious DAVIDsTEA blends, including Santa's Secret, Caramel Shortbread, Matcha Matsu and, of course, the signature, Me To We.
We saw a lot of guests stop by throughout the afternoon, but no one left without capturing a memory with the digital photo booth!
DAVIDsTEA Party was a great success as people across Canada came together to enjoy good tea for a charitable cause! Iconic DAVIDsTEA cups could be seen dispersing around the city after the pop up closed up shop. It was a great experience to see Canada coming together! 🙂