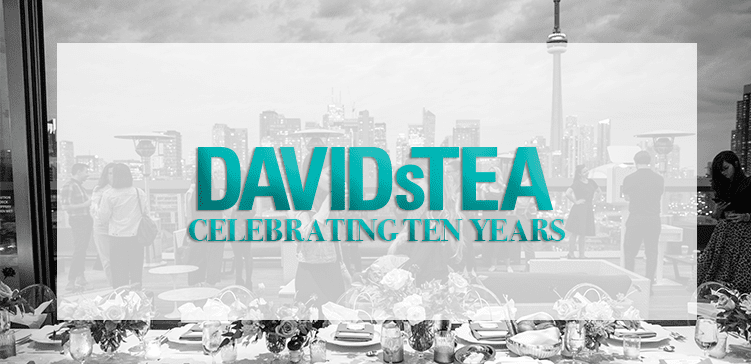 October 15, 2018, 3:15 pm
CELEBRATING 10 YEARS WITH DAVIDsTEA
DAVIDsTEA was founded in 2009 and the company quickly spread across Canada. The many flavours, bright blue and signature tea accessories have become iconic to the tea landscape. The 10th Anniversary dinner was decorated with sophistication and created to display the passion behind each tea. The company was created to bring people together from all over and show how fun and delicious the beverage can be — which the event successfully captured!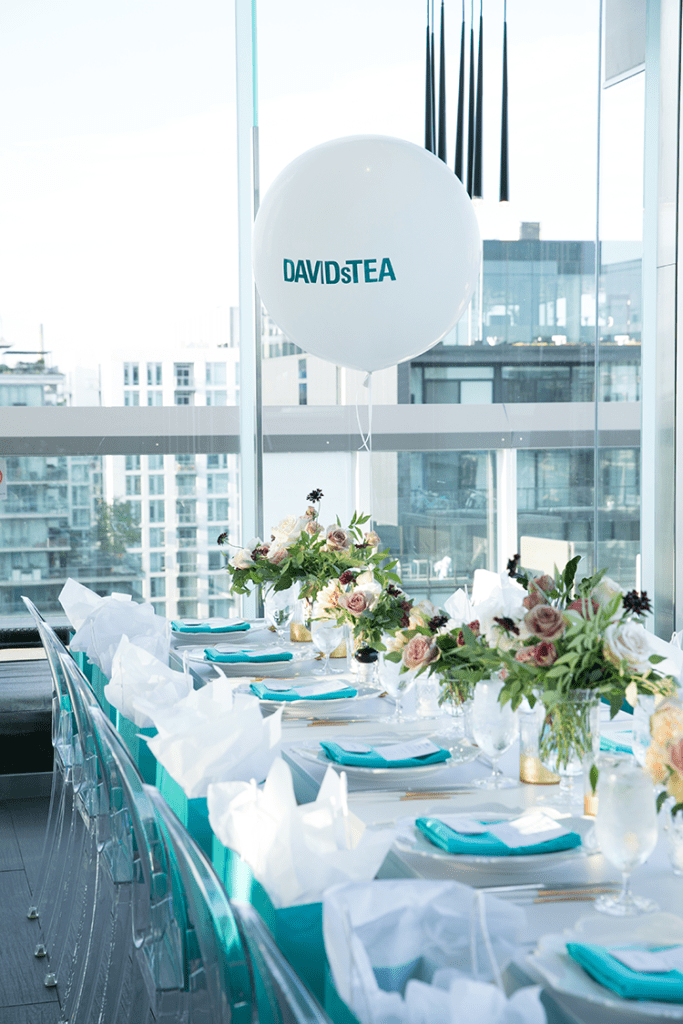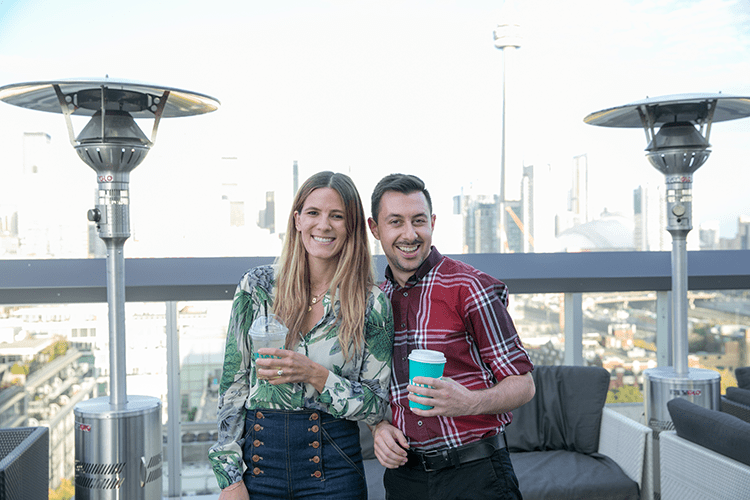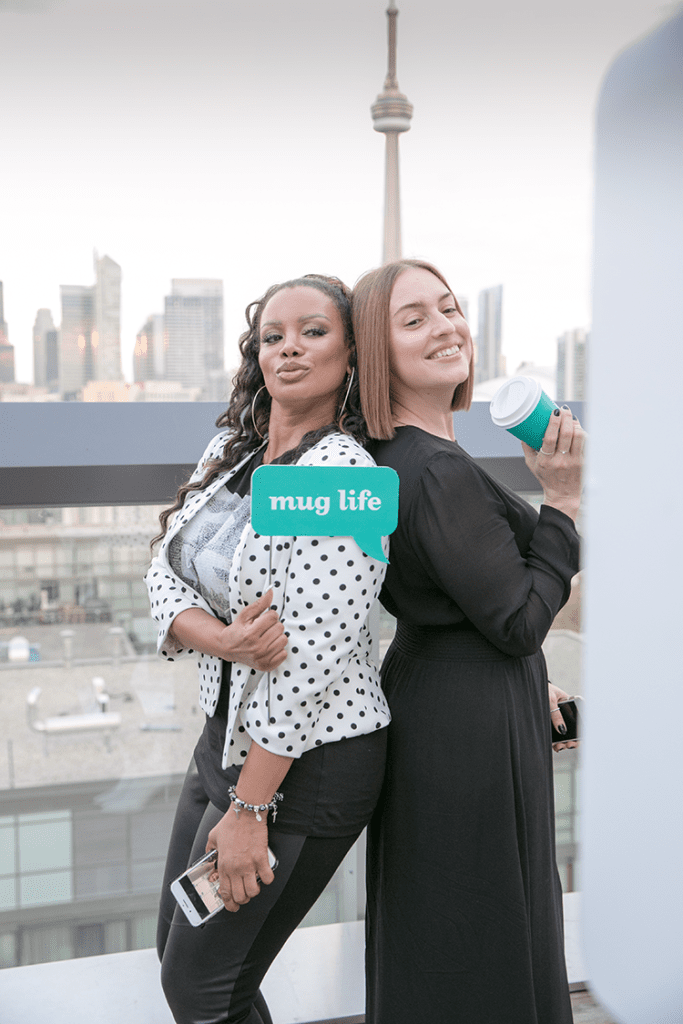 The elevator chimed at the Thompson Toronto and as the door opened, the sight of DAVIDsTEA blue welcomed the select media to celebrate the 10 incredible years with the beloved tea retailer.
The table was decorated elegantly with blue and details of gold with floral andDAVIDsTEA accents as the centrepieces. Hosted by chef Eden Grinshpan, the dinner took place at The Thompson Toronto rooftop and overlooked the gorgeous skyline of the city. The weather was sunny and warm allowing media to enjoy dinner and drinks on the patio.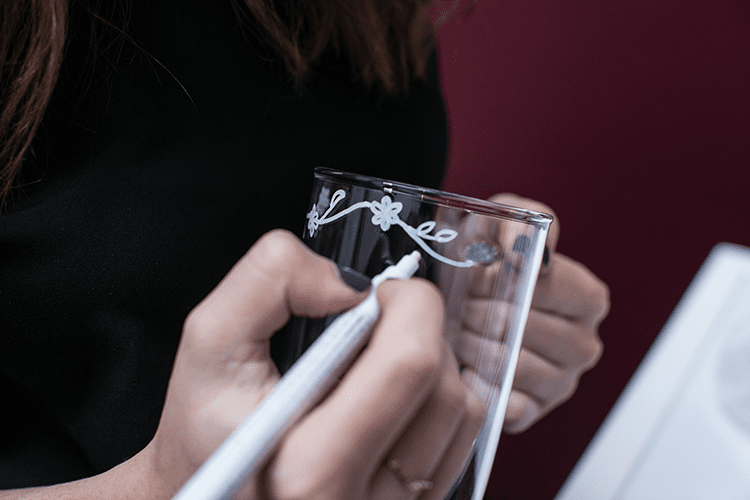 The drink and food menu was curated to be paired with popular DAVIDsTEA flavours. Each course had a tea pairing such as the Apricot Glazed Lamb Rack that was paired with the David's Tea Organic Nepal Black tea. The finale was a tea-infused dessert, which featured a Forever Nuts glaze over ice cream and sticky toffee pudding.
There were photo opportunities and Customizable DAVIDsTEA Glass Nordic Tea Mugs with the onsite calligrapher Sarah Skrlj for each guest to take home.
What's your favourite DAVIDsTEA? Tweet us (@NatashaNKPR) and let us know!