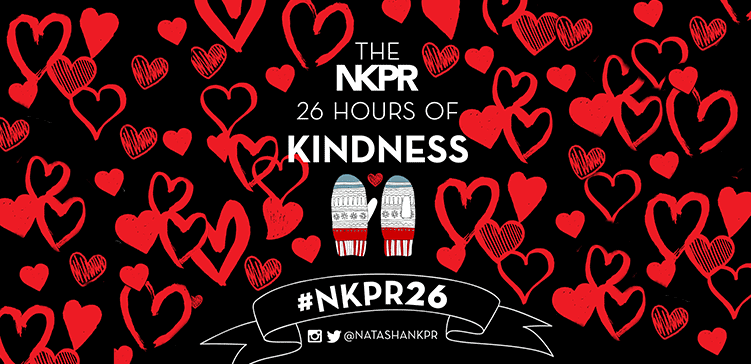 January 29, 2018, 6:03 pm
NKPR 26 Hours of Kindness: Spreading Love on Valentine's Day
Building on the success of the NKPR 26 Hours of Kindness holiday edition, we're excited to announce that on February 14, 2018, NKPR will hold the third annual 26 hours of Kindness on Valentine's day!!
An NKPR tradition, the 26 Hours of Kindness first launched during the Christmas season – and included random acts of kindness, surprise and delights, caroling, community dinner programs, essentials drive and more.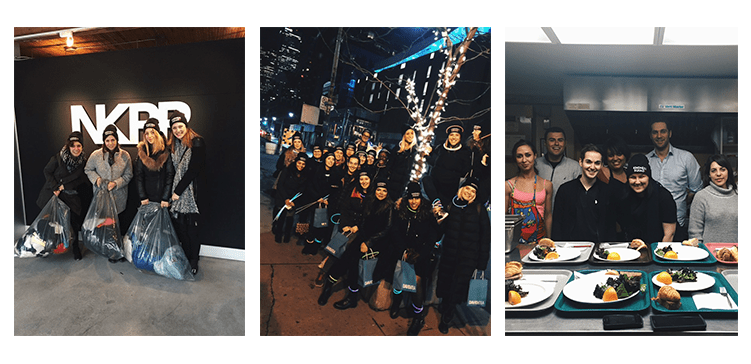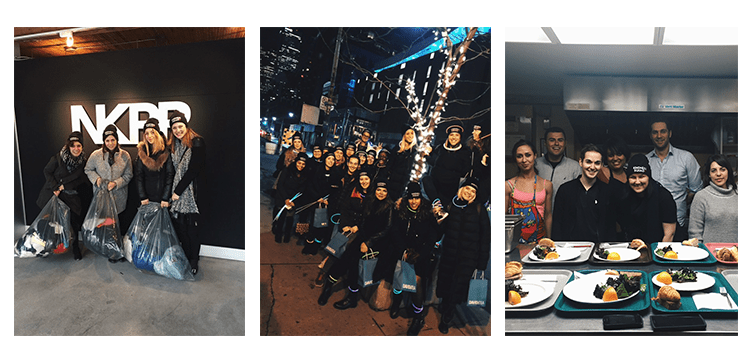 We made the decision to move the initiative to Valentine's as a way to reconnect with the day in a meaningful way and to celebrate what love is all about: showing compassion for others, spending time together and giving ourselves.
With February being the coldest time of year, and this year being one of the coldest, the NKPR 26 Hours of Kindness will focus on supporting programs that provide food, a safe warm space and a kind word to those most in need.
There are so many amazing organizations in the city, this year we will be working with St. Felix Centre, Good Shepherd, Sistering and Ve'ahavta.
Activities will run from 9am to 7pm and we'd love for you to join! If you're interested in participating, or would like more information, please contact: info@nkpr.net
St. Felix: Lunch Program 9:00 a.m. to 1:30 p.m. (open to volunteers)
Sistering: Lunch Program 9:30am-1pm (all spots have now been filled)
Good Shepherd: Food Sorting 1-4pm (open to volunteers)
St. Felix: Dinner Program 3:00 p.m. to 7:00 p.m. (open to volunteers)
If you aren't able to make it, we are also accepting food donations for St. Felix, and Clothing and Necessities for Ve'ahavta's street outreach team. A full list can be found here.
Items can be dropped at the NKPR office before February 14th, between 9am and 6pm, Monday to Friday.
Thank you!