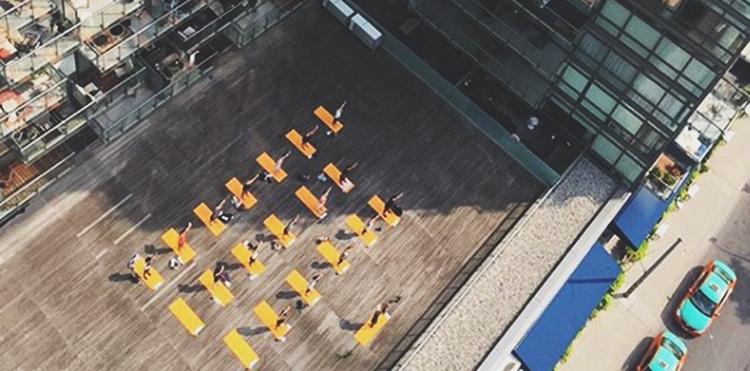 It's been a busy month here at NKPR with exciting launches, events, festivals and #NKPRIT17 countdowns! (have you checked out our IT House x Producers Lounge site yet?!) We've rounded up highlights from the many ways we spent the last month of Summer with our #NKClientLove partners!
Wake up With Origins:
A perfect mini getaway and a refreshing wake up call with Origins Canada!
Joëlle Anello of La Petite Noob, Victoria Hui of The Lust Listt, and Sarah Mian of Legally Brunette and their guests, were treated to an "Up All Night Staycation" at the Thompson Toronto, courtesy of Origins Canada and the new caffeine-and-ginseng-powered GinZing SPF40 Energy-Boosting Tinted Moisturizer. Our guests enjoyed dinner at the beautiful Colette Café, indulged in a ginseng-infused Ginzing-and-Tonic cocktail class, and ended the night with a private screening of the classic film, Clueless, in the private screening room. After a cozy night's sleep at the Thompson, guests woke up with one-on-one skin consultations from Origins Canada, giving their skin a refreshing boost with the GinZing collection. Tired eyes no more!
To get the body moving, 20 Toronto-based bloggers joined our staycation partners to Wake Up with Origins during an invigorating yoga practice from Rose Gold Yoga! From sun salutations to downward dog on the sunny Thompson terrace, everyone felt rejuvenated and alert for the busy day ahead. Attendees took home a GinZing SPF40 Energy-Boosting Tinted Moisturizer to maintain their Wake Up routine and gorgeous skin glow!
The Big Feastival arrived in Canada from the U.K for the first time this year. The brainchild of celebrity chef, Jamie Oliver, The Big Feastival provided a unique weekend of good food, good music and #GoodTimesOutside with MEC.
A weekend of food experiences and live music, the two-day event included camping for the whole family. No better way to settle into the first Canadian Big Feastival than to have an MEC tent set up and ready to welcome you, and a few ukelele's! The Big Feastival partnered with MEC to provide a pre-set tent with lamps, blankets, comfy chairs and more!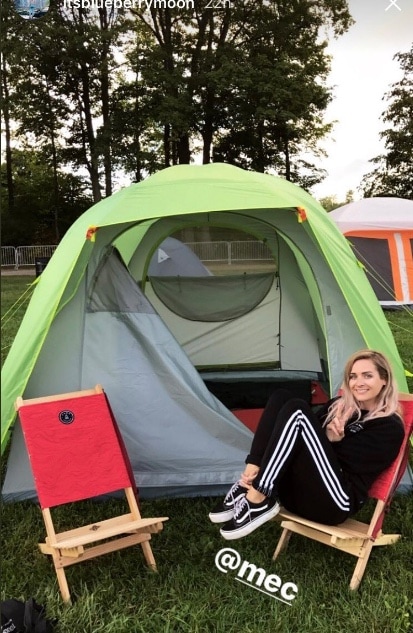 Stress Release Class with NuFACE in New York
NuFACE co-founder Tera Valdez welcomed media from Allure Magazine, People Espanol, Vogue, W Magazine and more beauty, health and fitness editors in New York to a stress release class with fitness guru, Taryn Toomey creator of The Class.
Thank you to everyone who attended the event and to Flow Water for keeping us hydrated!
There's an exciting game changer coming from NuFACE and we can't wait for you to experience it. Stay tuned for the announcement coming in January! In the meantime, tell us how you use your NuFACE device by tweeting at us @NatashaNKPR.