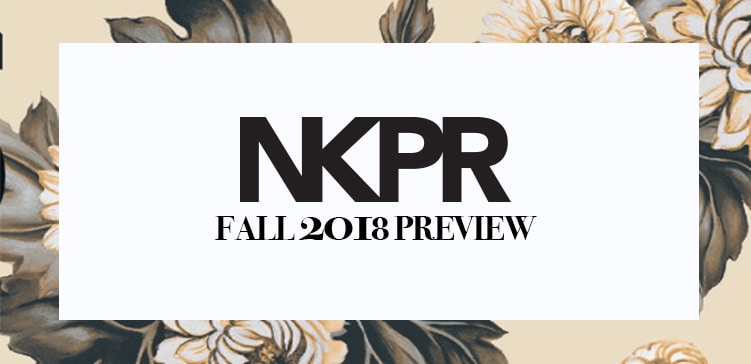 Welcome to our Fall 2018 Preview!
This past Wednesday we invited media and guests into our office for our Fall/Winter 2018 Preview. Starting bright and early at 8:30AM, we showcased some of our clients' upcoming product launches and the newest trends for next season!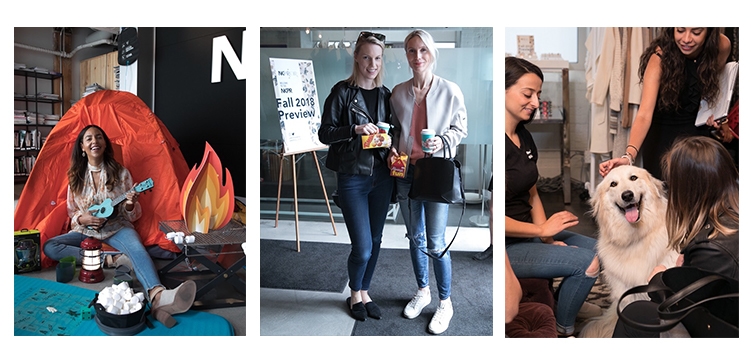 Upon entering, guests were welcomed to join us for s'mores with our popular MEC display! Along with camping essentials, the outdoor retailer showcased some of their top products for the latest trends in Indoor Climbing and Trail Running, as well as an exclusive look at the new North Face jackets coming our way!
With two exciting new clients on board, guests were also delighted with takeaway Tim Horton's Timbits and six hours worth of puppy love with Betty and Blue from Dog Tales Rescue.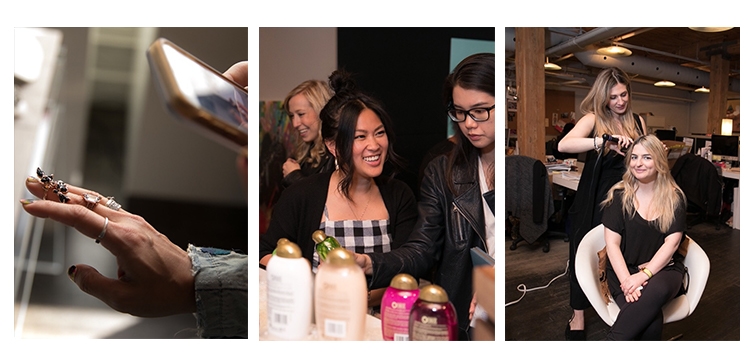 After getting their fill of our furry friends (for the time being), guests browsed the show stopping pieces in Swarovski's Fall collection- including some of the largest crystal encrusted necklaces we've ever seen, as well as a fun Disney collaboration!
There was also a large variety of hair-care products on display, including OGX's new Stylers (with dry shampoos, wax, creams, and mousses!) and Maui Moisture's new Color Protection Sea Minerals Shampoo and Conditioner. Guests were also treated to touch-ups using the Stylers- leaving the preview looking as a fab as ever!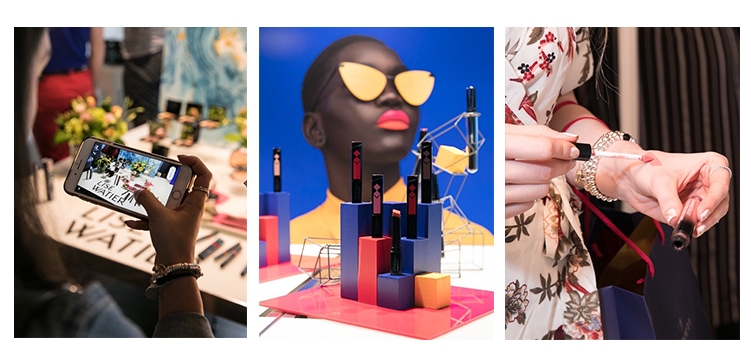 Enter the boardroom and you were confronted with a beauty lovers paradise! Groupe Marcelle set up shop with their newest and coolest collections.
Lise Watier's David Vincent spoke to guests about a range of new products, including the Stylo Haute Couleur high coverage lip lacquers!
The stunningly bold display belonged to Annabelle, of course- featuring the Edge Collection with some of the prettiest fall lipsticks we've seen yet.
Last but not least, Marcelle gave us a sneak peak at their NewAge collection, with an Uplift Serum, and both day and eye creams.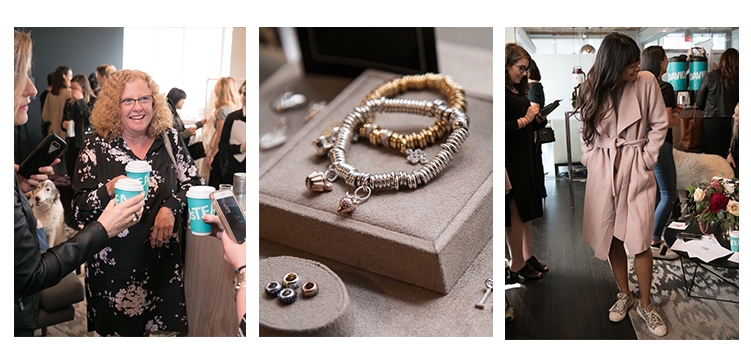 Our friends at DAVIDsTEA gave us a taste of fall with their new blends, including Namastea and Cardamom Macchiato! They also had guests up to their noses in fruity scents with their new summer collection, launching on May 14th.
Guests found themselves admiring the new Afternoon Tea collection charms from Links of London. I mean- how cute is the cupcake and strawberry?? Also on display were the gorgeous new rose gold additions to the Splendour collection.
LINE the Label offered guests the chance to try on their new fall pieces, featuring beautiful coats with everything from cheetah print to beautiful soft pink hues!
What products are you looking forward to trying next season? Tweet us (@NatashaNKPR) to let us know!