Celebrating the FW23 event season with the NKPR Fall/Winter Events Recap! We can hardly believe that another year has gone by so quickly, and what an eventful one it was! Team NKPR is dedicated to planning events that set the perfect stage to build meaningful moments and engage audiences. From hosting intimate dinners and launching retail concepts, to throwing gala fundraising events, each of our events are strategically designed and impactful. Read on for a recap of some of our events from the latter half of 2022:
NKPR IT House: Our interactive and experiential lounge NKPR IT House, was back during film festival season! This year's theme shone a spotlight on Canadian and international brands that are making their mark in Canada, and featured stunning activations by our clients and partners JosephRibkoff, Starks Barber Company, MCMWorldwide, PurplesfulSnacking, flow, LaBonneFilleTea and more!
Artists for Peace and Justice Gala: Our 14th annual Artists for Peace and Justice gala took place a few months ago where we, along with the support of our sponsors, guests and board members were able to raise a total of $725,000. 100% of the funds raised went towards APJ's Academy of Peace and Justice and a total of $33 million has been raised till date!
Fleurs de Villes Noël: Just in time for the festive season, Bloor Yorkville added some floral cheer with Toronto's first-ever Fleur De Villes Noël! With over 30 installations, including the famous Fleurs de Villes mannequins, visitors strolling through the neighbourhood were treated to holiday-inspired floral activations unlike any other!
Smashed: We were thrilled to be part of yet another successful edition of Smashed PingPong by our client Brian Brown of Lifetime Developments, an annual table tennis tournament and catered after party held in support of a variety of charitable organizations including Make A Wish Canada, Mackenzie Health and Sick Kids Toronto. This year, the event raised $550,000, bringing their 9-year fundraising total to a whopping $2,375,000!!!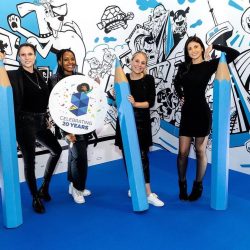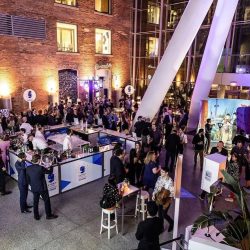 9 Story 20th Anniversary: We were honoured to be part of 9 Story Media Group's 20th anniversary celebrations a few months ago! With 11 Emmy wins, 2 Oscar nominations, 900+ episodes produced and over 1100 employees across Toronto, New York, Dublin and Bali, 9 Story Media Group is truly Toronto's very own success story, working towards making the world a better place – one episode at a time.
Caught Premieres: This year Age of Union founder Dax Dasilva released his highly-acclaimed film 'CAUGHT' about the critical impacts of non-selective, dangerous fishing methods and the potential catastrophic ripple effects of overfishing, jeopardizing sustainability for all life on earth in the foreseeable future. Team NKPR was proud to be part of the film's worldwide and European premieres held in Toronto and Paris respectively! Thank you, Dax and the Age of Union team for all your efforts in protecting our planet!
Madison Group Capitol Residences Groundbreaking: Madison Group recently held the groundbreaking ceremony for their upcoming project; The Capitol Residences! Redefining luxury living in the GTA, this project will pay tribute to the iconic Capitol theatre and feature a selection of top-tier amenities, sweeping outdoor terraces and interiors by Studio Munge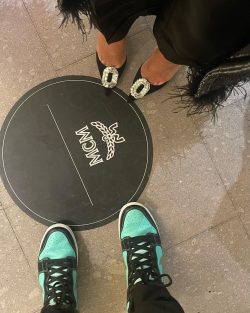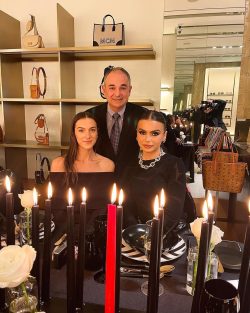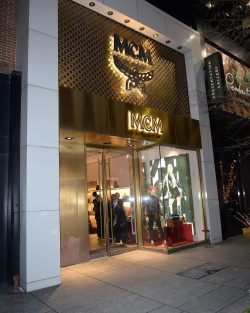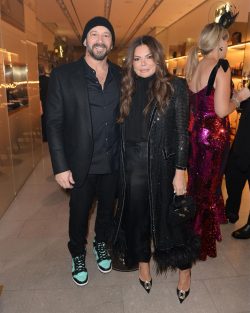 MCM X Bloor Street Entertains: During Bloor Street Entertains last month, the MCM boutique in Bloor Yorkville transformed into an intimate dinner setting in support of Canfar!!! It was an incredible night of food, fashion and fundraising and a total of $1.3 million was raised this year towards helping to end HIV in Canada!
Holiday Magic at Bloor-Yorkville: Bloor Yorkville's annual #HolidayMagic event returned in November! Award-winning Canadian Singer-songwriter Chantal Kreviazuk kicked off the holiday season with a free outdoor concert and tree-lighting ceremony on Cumberland Street and the Village of Yorkville Park, hosted by ETalk CTV host Traci Melchor!