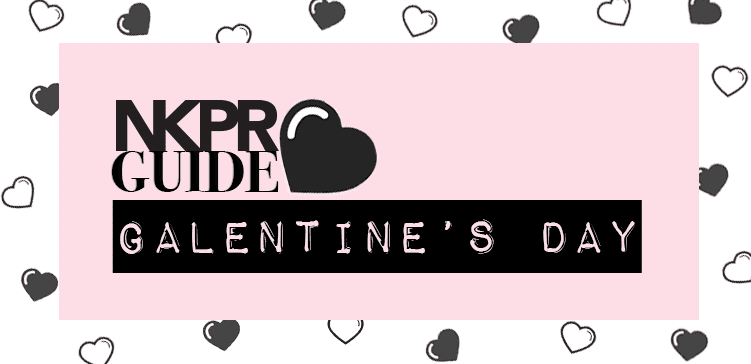 February 11, 2018, 6:03 pm
HOW TO: CELEBRATE GALENTINE'S DAY
Valentine's Day is just around the corner! If you haven't already, now is the time to plan your date… with your girlfriends! Whether you're single or just want to celebrate your LOVE for your best friends, Valentine's Day is an excuse to get together and do something fun. We've curated some of our favourite date alternatives below:
Night Out
You don't need to do anything fancy to celebrate Valentine's Day, just grab your girlfriends and spend the evening out on the town!
From galleries to nightclubs, Bloor-Yorkville is a fantastic neighbourhood to explore with friends, no matter what you're feeling like doing. Stop by Yorkville Village for some shopping (TNT Fashion, anyone?), or get pampered at the Windsor Arms spa (yes, please!).
Feeling like venturing to the downtown core? Make sure you swing by the Thompson Hotel on Wellington St. West to get a drink at the lobby bar, or grab a bite at the Thompson Diner!
Night In
Host a girl's night in! Some of the best nights are spent in the comforts of your own home, so invite your best gals over for dinner, a movie, and facials.
Nothing says romance like a classic bowl of spaghetti. Pick up a box of Barilla Spaghetti and try out this delicious recipe! I mean, who doesn't want to channel Lady and the Tramp on Valentine's Day?
After dinner, relax with tea and a movie! Get a selection of your favourite DAVIDs TEA flavours, or pick up a tin of one of their Valentine's inspired blends, like the Sweet Tart blend with notes of apple, sour cherries, and sweet hearts! 
Of course, girl's night in wouldn't be complete without snacks! Pusateris has an incredible selection of desserts. From cakes, chocolates, to even cannolis- there's a treat for everyone's taste buds. I promise you won't come back empty handed!
26 Hours of Kindness 
Looking for other alternatives? A great way to celebrate Valentine's Day is to show and give LOVE in the ultimate way- by giving back to those in need! On February 14th, we're teaming up with some local charities for our annual 26 Hours of Kindness initiative. Want to help out? Grab the gals and join us! Read more about how you can participate here.