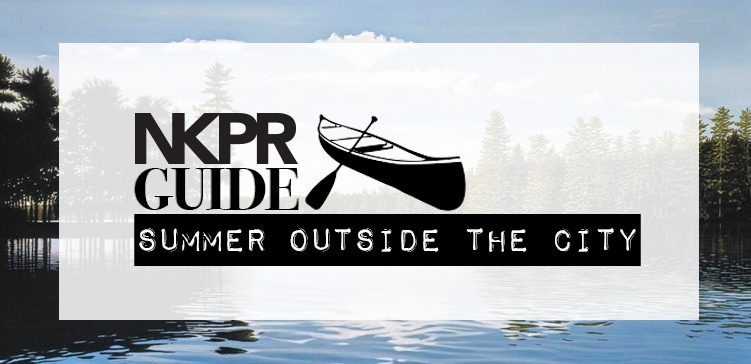 how to enjoy the summer within a 2 hour drive of toronto!
The hot weather is the perfect excuse to get out of the city and spend some time in the great outdoors (that's within a 2 hour driving radius)! We've put together a list of our favourite ways to escape the city life this summer: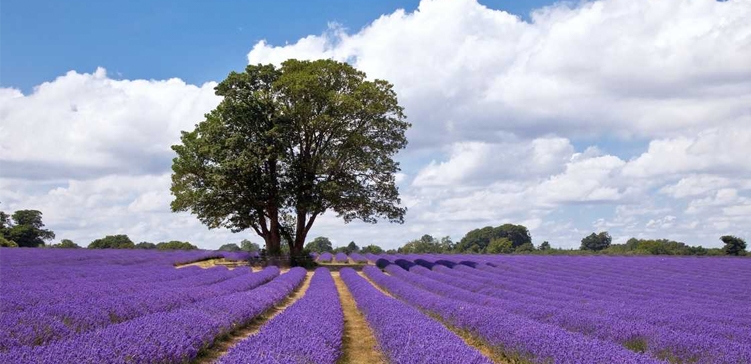 Lavender Farms
Visiting a lavender farm is a perfect way to spend a day in the summer (and you'll leave smelling great)! Many of these beautiful farms are only a short drive away from the city. Terre Bleu is one of the biggest lavender farms in Canada and is conveniently the closest to Toronto, near Milton. Terre Bleu is definitely Instagram worthy with a giant yellow door in the middle of the field, lavender ice cream, and tons of other scented and flavoured goodies at their gift shop!
Hamilton's Waterfalls
Just hop on the QEW and check out the amazing waterfalls in Hamilton! Great for the active or those looking for a peaceful afternoon, there are over a hundred waterfalls where you can hike or even have a picnic. If you're feeling a bit overheated, you can even stand in the waterfall to cool down!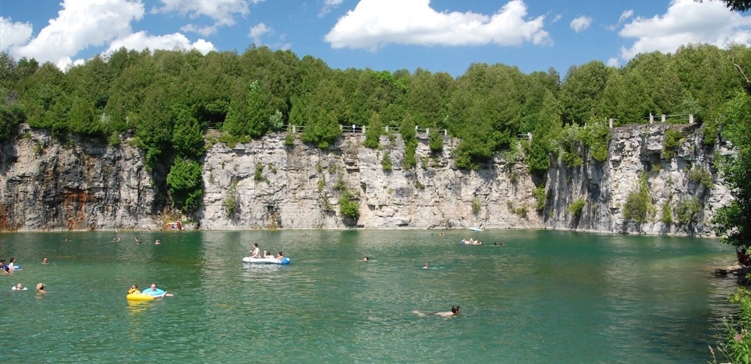 Elora Gorge
The Elora Gorge is one of the most beautiful and spectacular natural areas in the Grand River valley. Take a day trip to Elora Gorge or spend a few nights camping (with a breathtaking view to wake up to)! Canoeing, tubing, a splash pad, sport fields, trails, and access to great fishing on the Grand River, makes Elora Gorge Park a family favourite!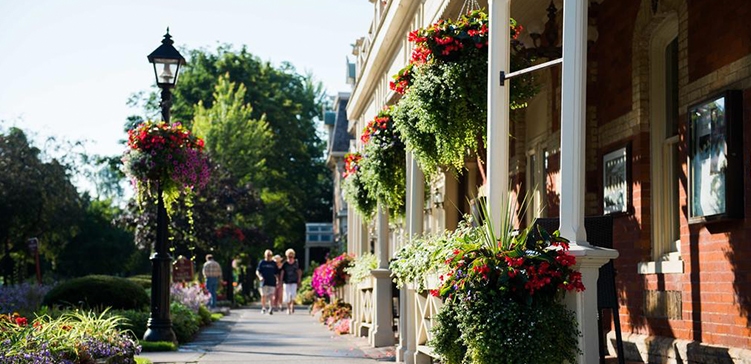 Niagara Falls & Niagara-on-the-lake
Spend the day (or weekend) in the picture perfect town of Niagara-on-the-lake, with gift shops, fine dining, historical sites, infinite ice cream options, and sooooo much more. The Niagara Whirlpool Jet Boats ride is a must when visiting this cute little town. Take on this Class 5 white water that's guaranteed to leave you absolutely soaking wet and amazingly refreshed. Not a fan of getting wet? The Jet Dome tour follows the exact route as the Wet Jet but shelters you from the water. If arcades, zip-lining, and ferris wheels interest you, drive to Niagara Falls for a fun-packed weekend! 
GO Transit is also offering weekend GO Train service to Niagara Falls from June 22 – September 3. 
What are your summer plans? tweet us (@NatashaNKPR) and let us know!