December 10, 2014, 8:58 pm
Men are always tough to buy gifts for. Whether it's your father, brother, partner or son – we all have a man in our lives that make holiday shopping seem impossible. Luckily, here at NKPR we are skilled in the art of shopping for men and have rounded up a selection of awesome gifts that any guy would love!
Tweezerman Mens' Essential Grooming Kit
Slowly but surely, men are beginning to understand the importance of maintaining properly groomed eyebrows and finger nails (thank goodness!). Rather than offering up your own beauty tools, buy him his very own Tweezerman Essential Grooming Kit. Conveniently packaged in a sleek black leather storage case, this kit is equipped with Tweezerman's heavy-duty Nail Clippers, a perfect Pocket Nail File, Facial Hair Scissors and a Stainless Steel Point Tweezerette. Tweezerman's perfect performance tools allow head-to-toe grooming with ultra-precision – he'll feel like a brand new man! It's the gift that keeps on giving.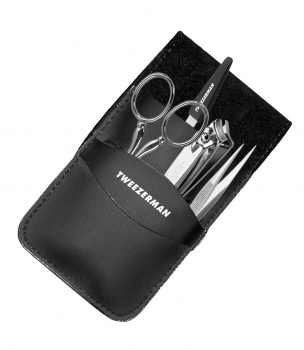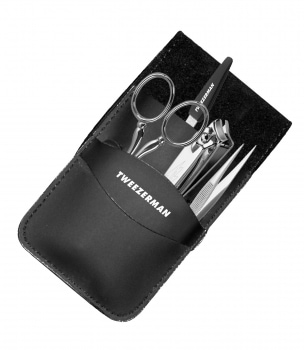 !Xam Diamonds  Custom Lapis Lazuli Cufflinks in sterling silver
This holiday, buy him a gift that he can cherish forever and one that is as thoughtful as it is beautiful. The Custom Lapis Lazuli Cufflinks in sterling silver by !Xam Diamonds is the perfect gift to show someone how much you care. Lapis Luzuli is a deep blue semi-precious stone that is prized for its exotic colour. Set in a beautiful sterling silver base, the blue and silver contrast is intense yet refined, allowing the cuff links to serve as a subtle statement piece. NKPR tip: Get his initials engraved on the clasp to add a personal touch!
Acqua Di Gio by Georgio Armani (available at Sears)
Buy your man a something that is as much a gift to you as it is to him: heaven in a bottle a.k.a. Aqua Di Gio by Georgio Armani. This light, distinguished fragrance is inspired by the fresh sea, warm sun and the richness of the earth. With top notes of Calabrian bergamot, neroili and green tangerine with a splash of freshness, this masculine yet sensual scent is perfect for everyday wear. Acqua Di Gio can be purchased at Sears in a 50ml or 100ml bottle (perfect stocking stuffer!).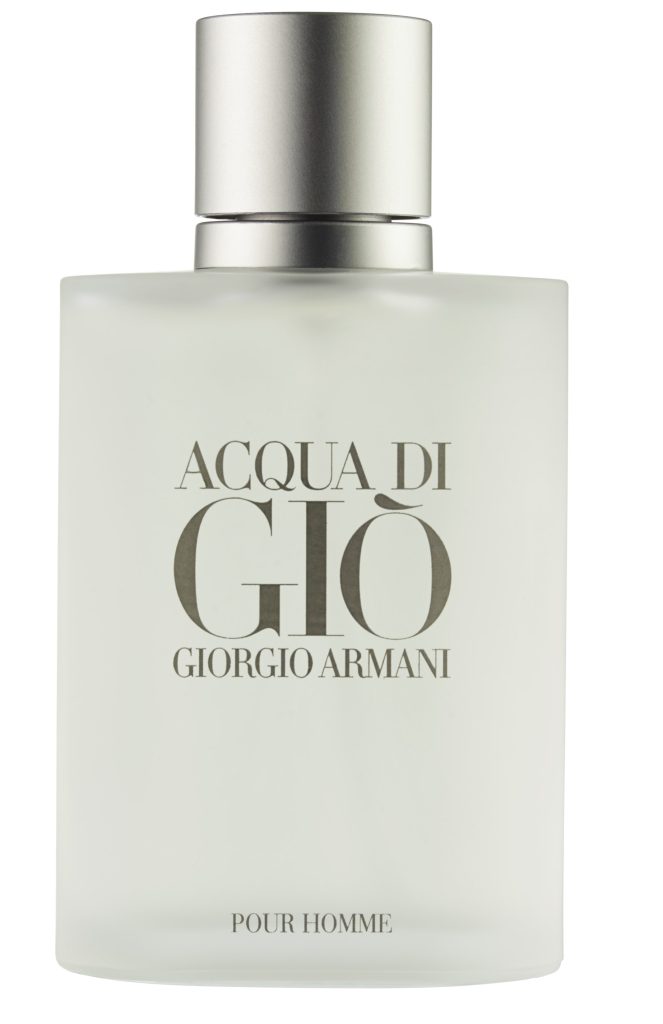 Saje – The Peaceful Warrior Men's Kit
Put him at ease during his morning routine with the The Peaceful Warrior Men's Kit by Saje. This collection of four Peaceful Warrior skincare products has blends of sandalwood, lime, vetiver and patchouli evoking both strength and tranquility. This kit includes a soap bar for cleansing and exfoliating, aftershave toner that clears clogged pores, facial lotion that nourishes freshly shaved skin, and a natural mineral deodorant. Let him look forward to shaving rather than dread it!
Give him a gift that will bring out his inner rebel – a Rudsak Beau Jacket. Featuring leather sleeve and pocket details, buttoned front opening and a notch tailored collar, this transitional weave jacket will make any man look suave and sophisticated. Stay close, he'll make YOU look good!
4-pc ZWILLING Steakhouse Steak Knife Set with Storage Case
For some reason men seem to really like meat – steak to be specific.  But no one can deny the satisfaction of cutting into a juicy, hot steak fresh off the grill. Grant him this savoury satisfaction and get him this 4-pc Zwilling Steakhouse Steak Knife Set! Designed in Germany and manufactured in Spain, these knives combine both form and function. Their inverted blade serration gives you the smooth cut of a fine-edge blade staying sharp throughout years of use. With their large ergonamic palisander wood handle and beautiful storage case, at-home dinners have never been so elegant!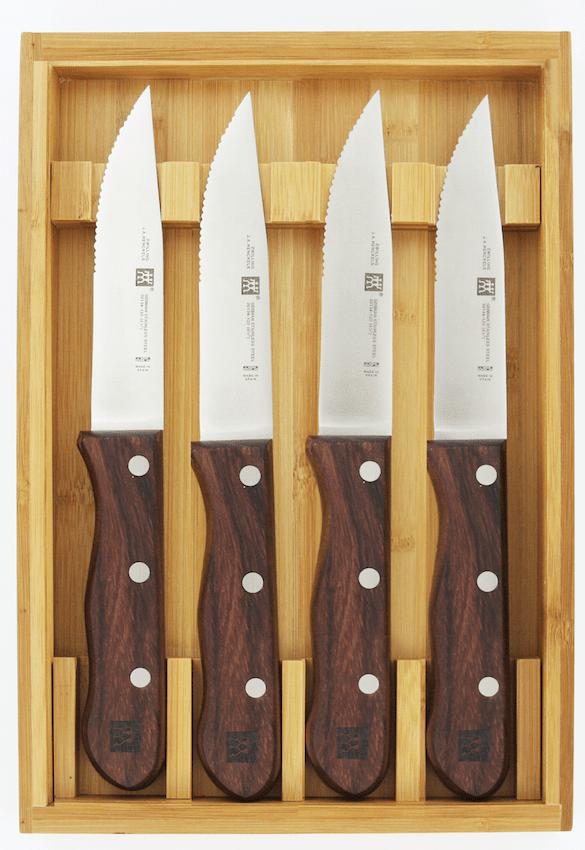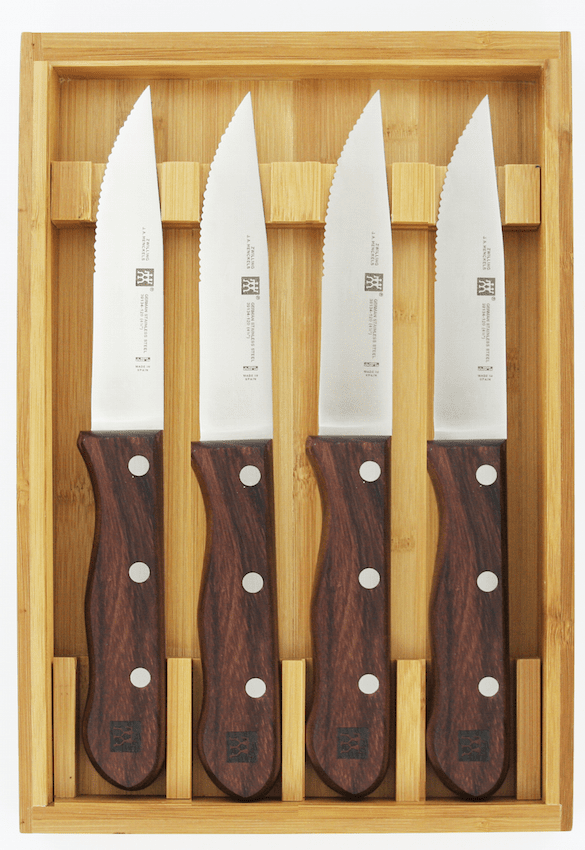 The Hi-Tec Sierra Duck boots are the perfect gift for the outdoorsmen this holiday. These boots provide comfort and durability, featuring a shell that protects against rips and tears and a synthetic fur lining to provide warmth while preventing sweating. If he loves spending his time in the great white wilderness, thanks to you, these boots will keep his toes snug all winter long!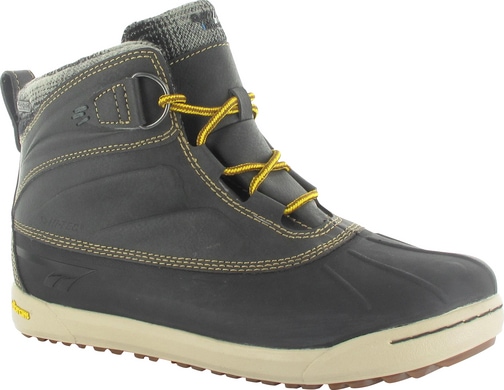 What are your favourite holiday gifts for him? Tweet us at @Natashankpr with your tips!