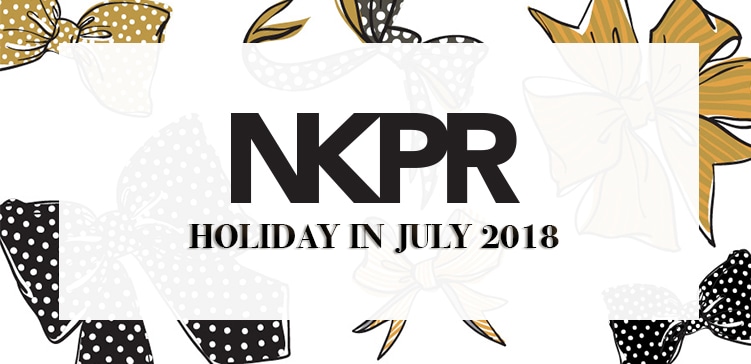 Welcome to the NKPR Holiday in July 2018 Preview!
The NKPR office got a little chilly last week with our annual Holiday in July preview! We hosted media and influencers in our NKPaRlour to take a look at the exciting new products coming their way this winter. Ok, ready to start your wishlists? Take a look and let us know what you'll be gifting this year 🙂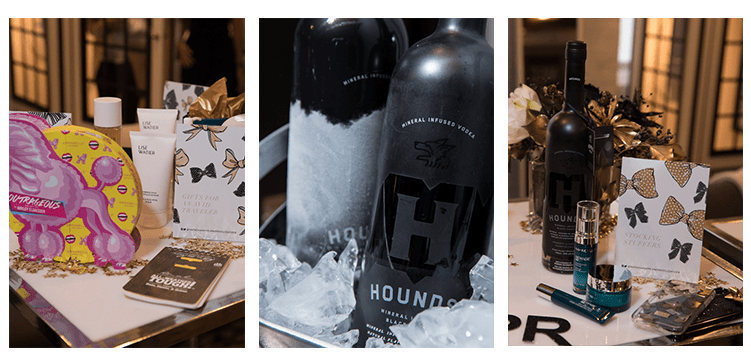 Nothing says the holidays like a gift guide! The NKPR team put together the best ones for the busy shopper including The Best Beauty and Fashion Gifts Under $100, For The One Who Likes to Splurge, The Best Last-Minute Gifts, and Gifts for an Avid Traveller! An office favourite? Stocking Stuffers (and Hounds Vodka seriously stole the show here)!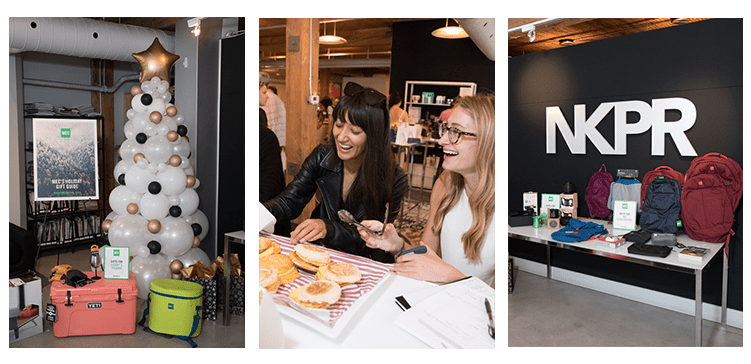 Upon entering our winter wonderland, guests peeked under the tree for the winter must-haves from MEC! They also showcased the best picks for an NYE Bucket List and gift guides for the globetrotter, for little explorers, for the coffee lover, and more!
Guests also enjoyed breakfast throughout the day with Tim Hortons' new Breakfast Anytime menu. Have you ever seen a happier face?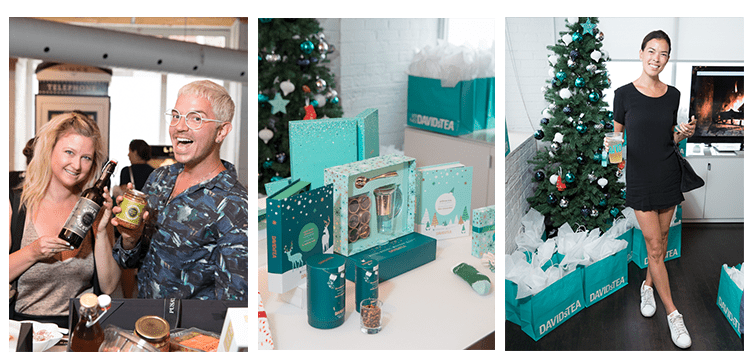 Pusateri's also made an appearance and they've exclusively partnered up with celebrity chef Chuck Hughes to develop limited-edition holiday gift baskets with his picks from Pusateri's (including a few products from his own brand)! There are two boxes available in different sizes (with different price points) with custom artisanal offerings like Pusateri's Maple Roasted Pecans and Marcona Almonds (Roasted and Salted), and Chuck Hughes' Balsamic Vinegar and Hot Pepper Spread! These boxes feature some seriously delicious items to keep in your winter pantry, including all the snacks you could ever need for a snow day!
A tea-lightful sight, DAVIDsTEA created their own cosy holiday space in our boardroom (with a tree and fire no less)! Guests were given a sneak peek into their holiday selection, including their ever so popular advent calendar as well as their endless array of warm winter flavours like the classic Sleigh Ride and Santa's Secret. To be honest, nothing gets me in the holiday spirit like warm delicious drinks!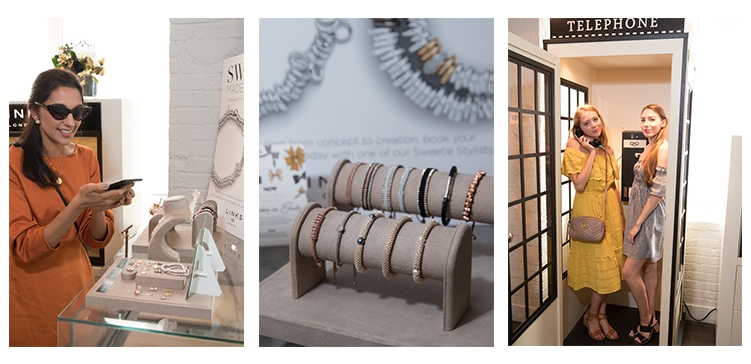 Links of London was a popular destination with their NEW Narrative Collection! Links of London has now introduced new engravable disc charms and necklaces with horizontal bars in Sterling Silver, Rose Gold Vermeil and Yellow Gold Vermeil, all embellished with the collection's iconic bubbled edges. Each beautiful piece can be engraved with a message or memorable date, making it the perfect gift for someone you care about with sentimental meaning! Our showroom also received a new permanent addition- a Links of London telephone booth (which was incredibly popular with our guests).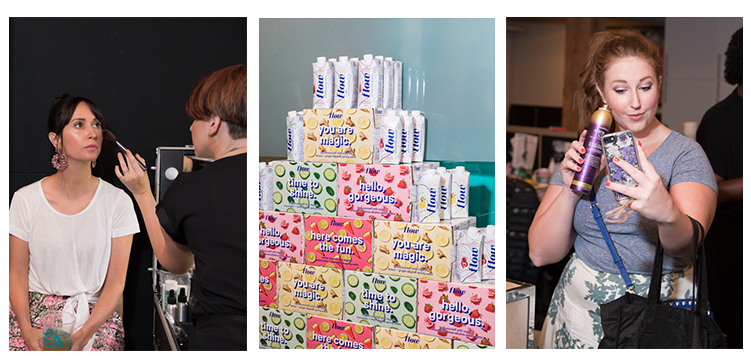 Lise Watier is introducing a new Holiday collection, "Neiges", inspired by their iconic fragrance! The collection features a highlighting powder, two 5- colour eyeshadow palettes, sparkling lipstick, metallic liquid lipsticks and more! Think of your stocking overflowing with these… yes, please! They are also offering tons of amazing gift sets, great for making gifting a breeze this year.
Flow also debuted their newest flavours (Strawberry and Rose, Watermelon and Lime, Lemon and Ginger, and Cucumber and Mint), offering a point of hydration for guests as they browsed the room.
OGX and Maui Moisture showcased how you could enjoy a spa at home! Maui Moisture's hair masks are incredibly moisturizing, perfect for the dry cold air of winter (and with many options for all hair types and needs). The OGX stylers are perfect to finish off the job and were a huge hit with guests as they enjoyed an on-site touchup throughout the preview.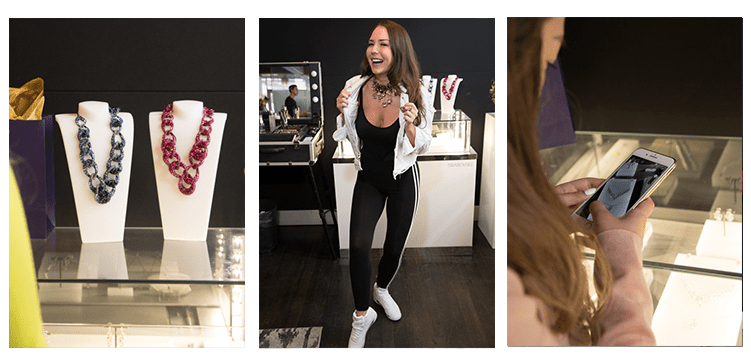 Swarovski had some simply stunning pieces on display from their Fall/Winter 2018 Collection! Some of the necklaces were so sparkly the guests couldn't put them down- and we can't blame them. Who would you gift a gorgeous Swarovski piece too? Get ready! Winter is closer than you think!
Have you started your holiday gift list? Tweet us (@NatashaNKPR) and let us know!